The White House calls on the court to overturn the judgment that 'Trump is unconstitutional to block on Twitter'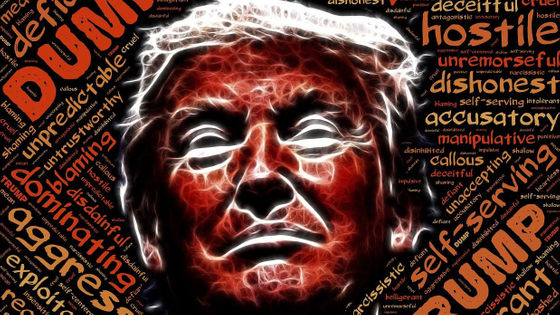 It turns out that the Trump administration had sent a petition to the court asking it to overturn a past judgment that 'Trump blocked critics on Twitter was a constitutional violation.'

White House asks Supreme Court to let Trump block critics on Twitter

https://www.cnbc.com/2020/08/20/white-house-asks-supreme-court-to-let-trump-block-critics-on-twitter.html
White House Wants Supreme Court To Overturn Ruling Preventing Trump From Blocking Critics On Twitter
https://www.ibtimes.com/white-house-wants-supreme-court-overturn-ruling-preventing-trump-blocking-critics-3031914
President Trump previously blocked users who made critical tweets on their official Twitter account. In response, Knights First Amendment Institute at Columbia University said in 2017, ``President Trump blocks on Twitter, contrary to
the First Amendment
to the
United States Constitution,
which bans restrictions on freedom of expression and press. It is unconstitutional.' In May 2018, the US District Court for the Southern District of New York issued an unconstitutional ruling admitting the action.
The Trump administration appealed this decision, but the Court of Appeals also ruled in July 2019, fully supporting the lower court's decision.
President Trump's blockade on Twitter is said to be ``constitutional violation''-GIGAZINE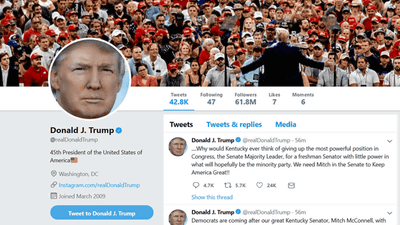 The Trump administration further said on August 20, 2020, 'The appeals ruling neglected to distinguish between the president's public communication on Twitter and his personal side of blocking disagreeing users. I filed a
petition
to the Supreme Court to demand that the unconstitutional ruling be reversed
(PDF file)
.
'We have created President Trump's
Twitter account
as a private person in 2009, before he was appointed as president,' said
Jeff Wall,
Acting Attorney General of the Justice Department, in a petition.
Meanwhile, the US news site International Business Times said, ``President Trump
owns @POTUS
(about
31.12
million followers), which is the official Twitter account as president, but it is exclusively a personal Twitter account. It's often criticized for making announcements with a
@realDonaldTrump
(about
85.4
million followers).'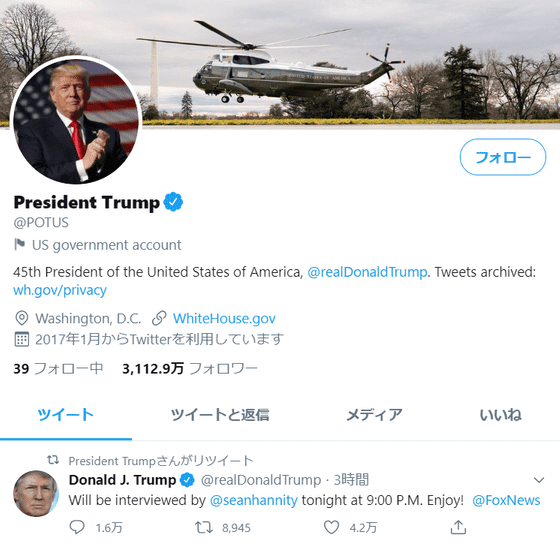 Even if the Supreme Court agrees to hold a hearing at the request of the Trump administration, a Supreme Court decision will be issued after President Trump's re-election is pending between the 2020 United States presidential election and June 2021. Is seen.

Knight Amendment Article 1 Jamil Jaffer, Executive Director at the Institute, told an interview with US news broadcaster CNBC, 'The unconstitutional ruling is the basis of our democracy, the first amendment to the Constitution. It contributes to the principle of the article, so the Supreme Court should dismiss the White House petition and leave the appellate's prudent and well-understood judgment.'

In his Twitter account, Mr. Jaffer said, 'The proposal by the Attorney General to describe this case as 'a problem related to the ability of public officials to harass, harass, and respond to abuse' is shameless and terrifying.'

The Solicitor General's suggestion that this case concerns public officials' ability to respond to harassment, trolling, and abuse is absolutely shameless.All of the plaintiffs in the case were blocked for pure political speech--and the White House conceded this.https :/ /t.co/orAveYrfKL

— Jameel Jaffer (@JameelJaffer) August 21, 2020