Apple can update the App Store review process to make 'guideline change suggestions'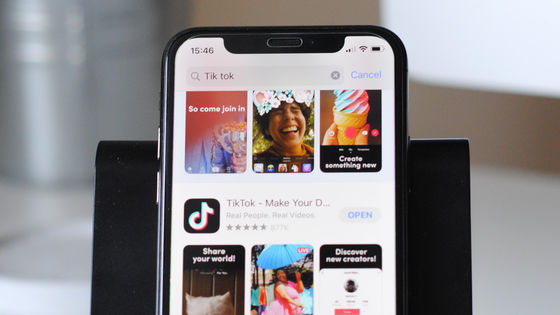 Updated the review process for apps delivered on the App Store of Apple's App Store. With this update, apps already distributed on the App Store will not be delayed in fixing bugs due to violations of guidelines, etc., except for legal issues. In addition, app developers will be able to '
suggest changes to guidelines
'.
App Review process updates --News --Apple Developer
https://developer.apple.com/news/?id=84w3e5bm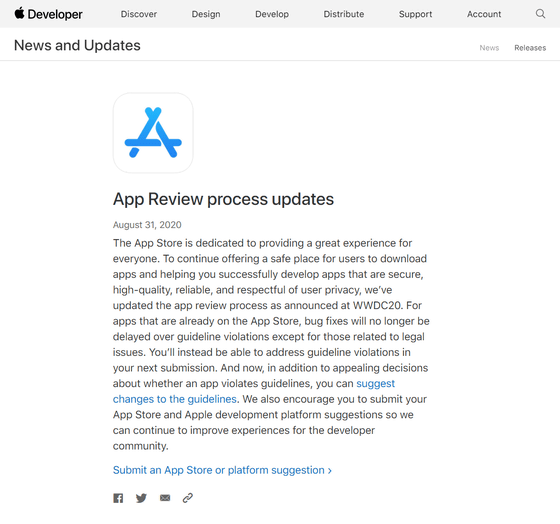 Apple Confirms New App Store Policies on Bug Fix Updates and Challenging Guidelines Are Live --MacRumors
https://www.macrumors.com/2020/08/31/app-store-bug-fixes-guideline-challenges/?scrolla=5eb6d68b7fedc32c19ef33b4
Today, Apple made changes to its app review process to save face with devs | Ars Technica
https://arstechnica.com/gadgets/2020/08/today-apple-made-changes-to-its-app-review-process-to-save-face-with-devs/
Apple can remove apps that violate App Store guidelines or stop delivering updates. In 2020, paid email apps such as
HEY
and Epic Games'
Fortnite
will remove apps for violating App Store guidelines. In addition, Apple has blocked updates to the WordPress app for iOS for violating the guidelines. As a result, the iOS version of the WordPress app is temporarily unable to fix bugs.
Apple blocks free app updates and demands additional billing options, ridiculous and criticized for making money with fees-GIGAZINE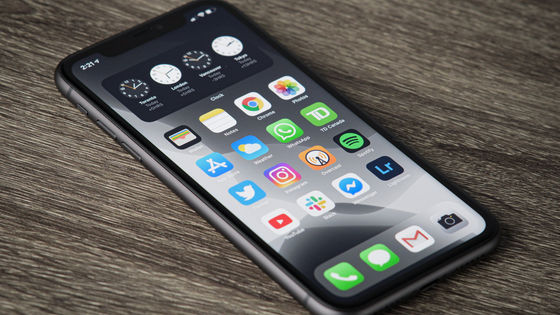 To flexibly address these issues, Apple has updated the App Store app review process. Bug fix updates will no longer be blocked if you violate the guidelines.
In addition, Apple also announced that developers can now 'suggest changes to the guidelines.' Specifically, from the form below ...


Select 'Suggest changes to guidelines' ...




Suggest which items in the guidelines you would like to change.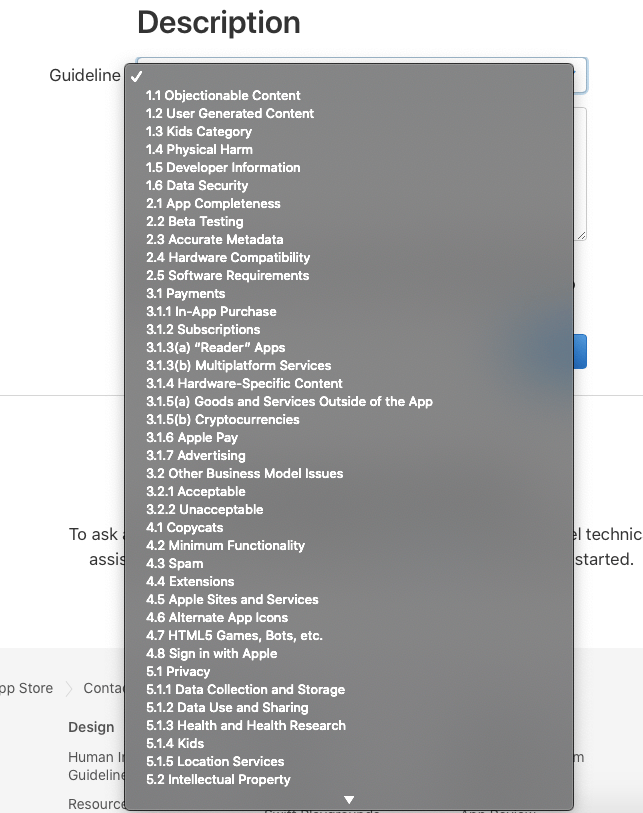 With this update of the review process, not only will you be able to update your app without problems, even if you're in talks with Apple like HEY, but you'll also be able to challenge problematic guidelines. However, foreign media Ars Technica reports, 'While this change may reduce the number of bad reports about Apple, it doesn't address the major issues facing app developers.'