Users say that the reply editing assistance function has appeared on Twitter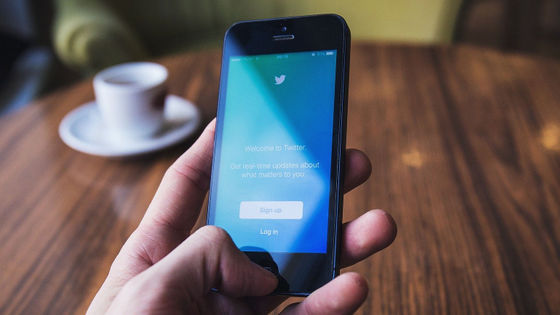 A Twitter user posted a movie that unknowingly implemented a new feature called 'Reply Reposting Assistance'. This movie has been talked about as a new feature that effectively enables 'reply editing'.

Twitter seems to be testing an edit feature but it's not quite what you might expect --The Verge

https://www.theverge.com/2020/9/13/21435468/twitter-edit-testing-replies-tweets
The 'reply reposting assistance function' posted by a Twitter user pre-enters the content of the deleted reply when reposting a reply to a specific tweet. You can see what this feature really looks like by watching the movie below.
Twitter seems to be testing a neat way to edit tweets. If you delete a tweet when you reply to someone and then go to reply again it brings the old text back so you can correct your typo https://t.co/t4KKLNmjWT pic .twitter.com/YNQ6FSIlLS

— Tom Warren (@tomwarren) September 13, 2020


This movie is to actually use the 'reply reposting assistance function' to repost the reply. First, tap the balloon icon for a specific tweet ...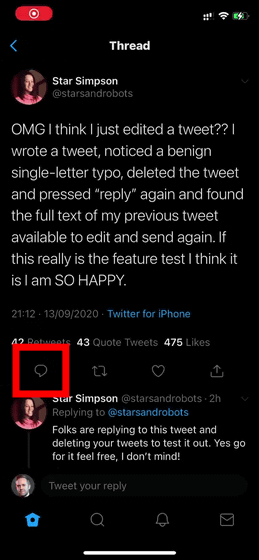 I will reply.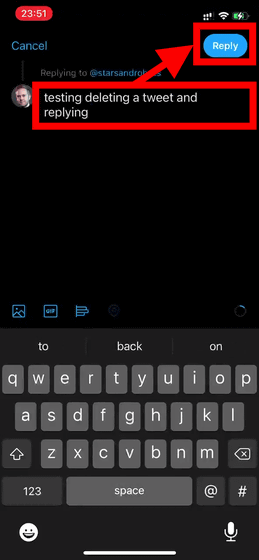 Then delete this reply ...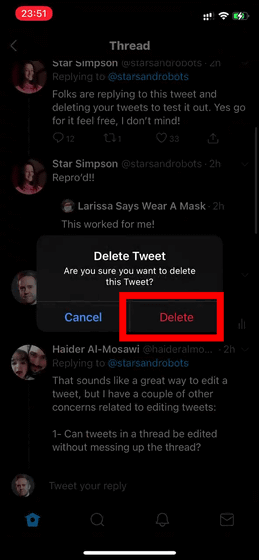 Post the reply again using the same procedure. Then ...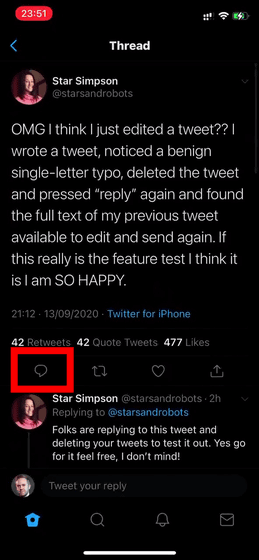 The same content as the deleted reply has already been entered.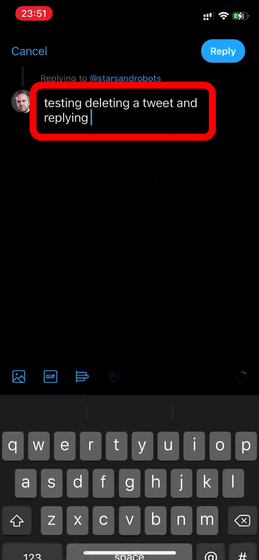 In the past, if you wanted to correct a simple spelling or typo, you had to delete the reply and then re-enter the full text. When this function is implemented, the content once posted is entered as it is, so if you correct only the wrong part and repost, you can practically 'edit the reply'. It was reported that this feature was implemented only by some users.

Users have praised us for discovering this feature, but ...

Tweets ... but editable. This is a start.

— James (@bigbalognapony) September 13, 2020


According to Liz Kelley of the Twitter communications team , 'it's just a bug and we're currently investigating it.'

hey tom --unfortunately, we're not testing this. It's a bug and we're looking into it.

— Lizz kelley (@lizkelley) September 14, 2020


In addition, Twitter CEO Jack Dorsey has stated that he has no plans to implement a 'function to edit posted text' that edits the reply contents later.

'You probably won't be able to edit tweets later on Twitter,' asserts Twitter CEO Dorsey-GIGAZINE.