iOS 14 New feature default app change Reboot to restore settings bug found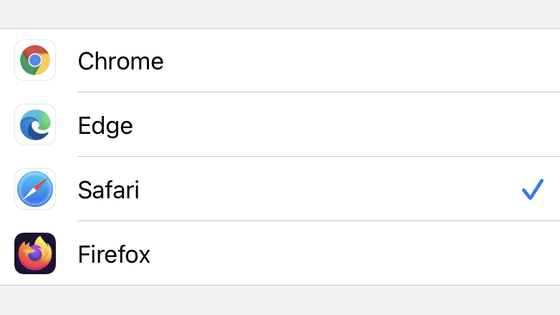 Apple's new OS '
iOS 14
' announced at WWDC 2020 held on June 23, 2020, and released in a way that matches
the event held on September 16,
2020, the newly added default application It has been pointed out that there is a bug in the change function that restores the settings when restarting.
iOS 14 default app settings automatically reset to Mail and Safari after reboot --9to5Mac
https://9to5mac.com/2020/09/17/ios-14-default-app-settings/
Restarting your device resets default mail, browser settings in iOS 14 | Appleinsider
https://appleinsider.com/articles/20/09/17/restarting-your-device-resets-default-mail-browser-settings-in-ios-14
Until now, on iPhones and iPads, tapping a link opened the page in the app's built-in browser or Safari. However, iOS 14 can now be set to open in third-party apps by default. However, not all apps are OK, as only apps that have passed Apple's review can be set as default apps.
When I checked on my terminal, if I had Google Chrome, Mozilla Firefox, or Microsoft Edge installed, tap the 'Default Browser App' item in each application item on the setting screen ...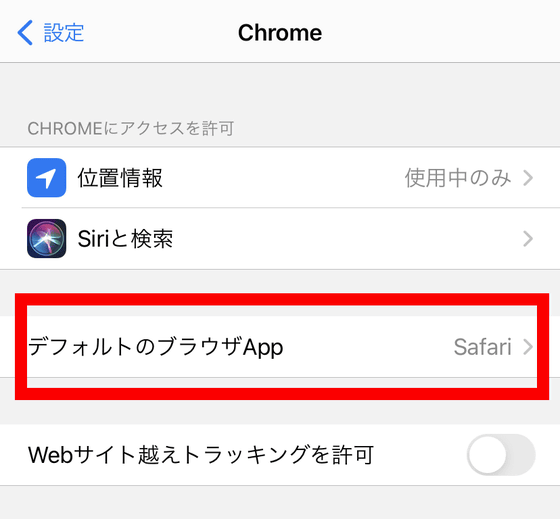 You can change the browser that starts by default to your favorite one.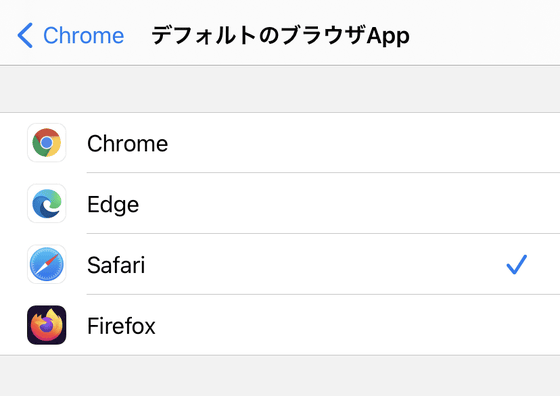 This time, the bug that exists in this default app change was pointed out. The content is very simple, even if you change to another application, the browser will be Safari and the mail will return to the default 'mail' application after restarting.

Regarding iOS 14, it has been reported that there is almost no grace from the release of the developer version to the general release, and the response on the application side is not in time.


As a result of the sudden release of iOS 14 with a grace period of about one day, application developers are forced to respond --GIGAZINE