Apple genuine smart speaker 'HomePod mini' photo review for only 10,000 yen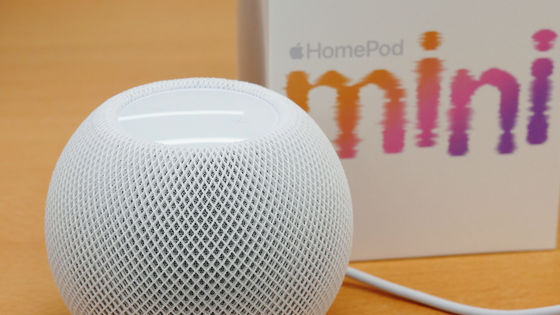 At the
new product launch
held in October 2020, Apple
announced the
'
HomePod mini
' smart speaker that can be purchased for only
10,800
yen excluding tax. Although the pre-order itself has already started, it was finally released on November 16th, so get it now and check it carefully from its appearance.
HomePod mini --Apple (Japan)
https://www.apple.com/jp/homepod-mini/
The HomePod mini package looks like this. The word 'HomePod mini' is on the side of the box near the cube. There are two main body colors, space gray and white, but this time I bought white.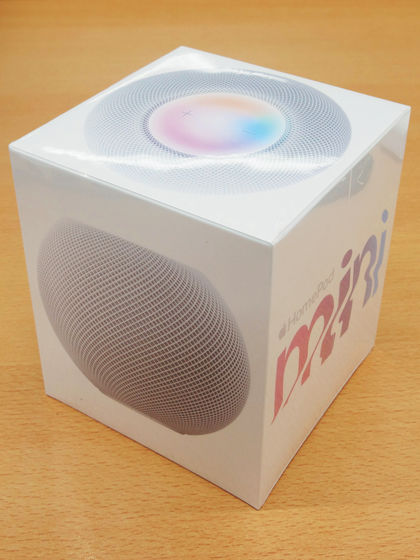 When you open the package by lifting the upper pig, you can see the HomePod mini from inside.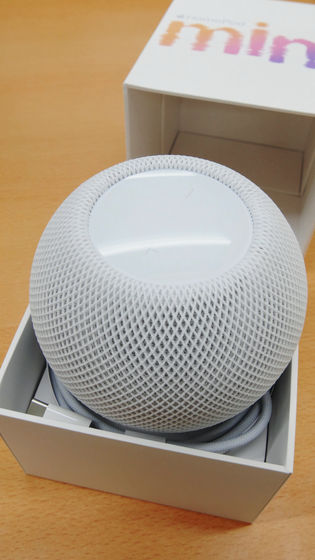 Below that is a handle with a green arrow ...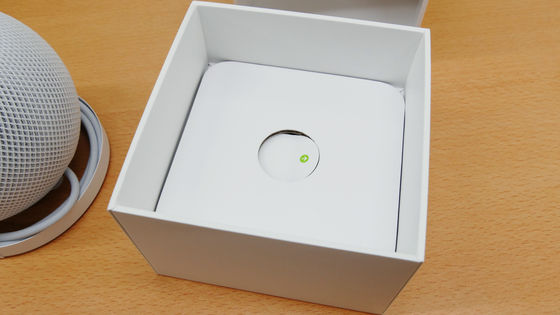 When you lift it, the power adapter and quick start guide will come out from inside. The power adapter is the same
20W USB-C power adapter
that comes with the iPad.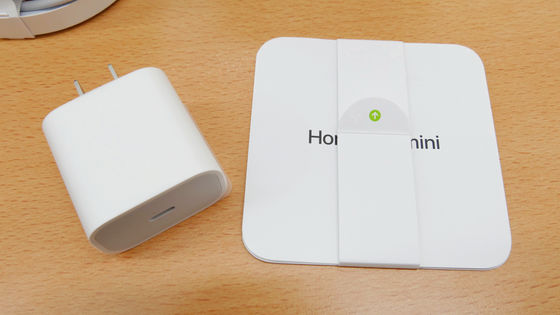 So, the main body of HomePod mini looks like this. It is a very simple design that is summarized in one tone.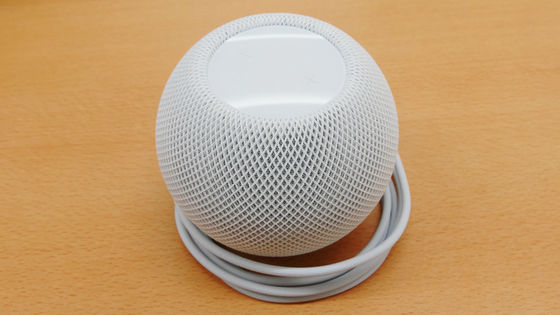 It feels like this size when you hold it with one hand. The size of the main body is 84.3 mm in height x 97.9 mm in diameter, and it is not a perfect sphere.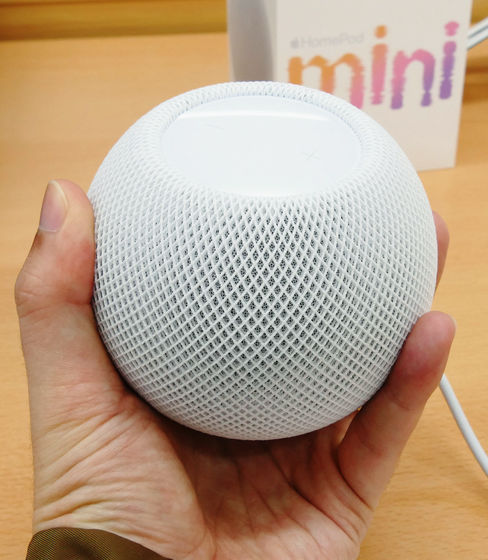 The only types of buttons are the '+' and '-' on the top. There are no buttons that can be used with wirelessly connected terminals, such as for setting up wireless connections and resetting connections.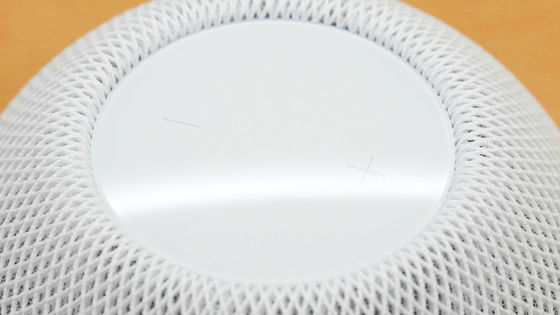 If you take a closer look at the mesh fabric that covers the entire area, you can see that the grid-like mesh is doubled and that a finer mesh is stretched further in the back. There are no seams in this mesh fabric, and I feel Apple's commitment here as well.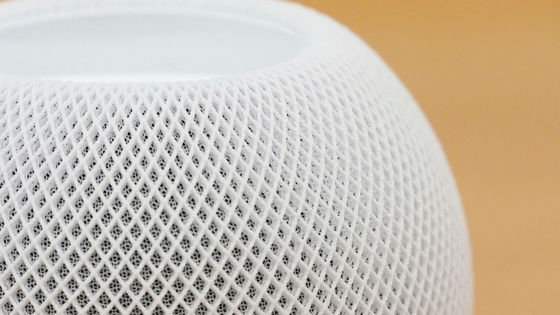 The mesh fabric changes shape easily when pressed with a finger, but returns to its original shape as soon as the finger is released.



There is a sticker on the bottom ...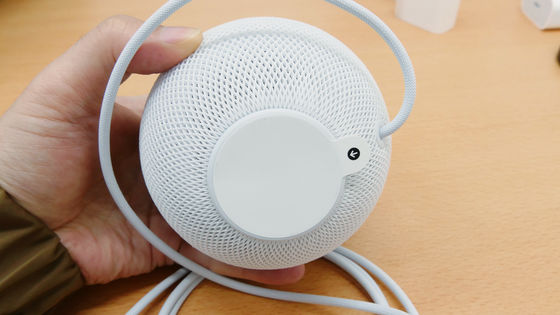 If you remove this, you will see the Apple logo.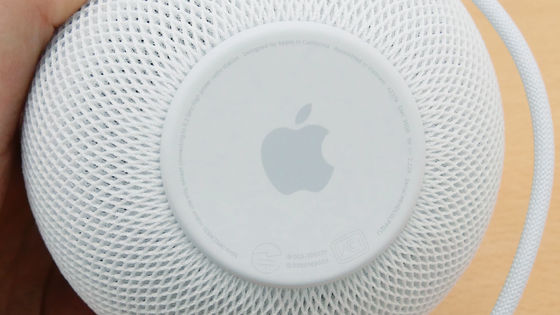 A power supply cable that extends from near the bottom. The area around the cable was reinforced with a plastic material.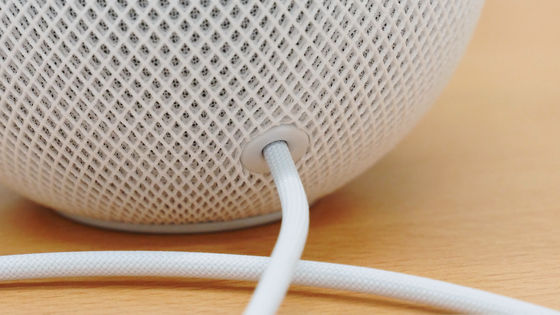 Unlike other Apple products, one of the features is that the cable is covered with a fiber-based material such as mesh fabric that covers the main body.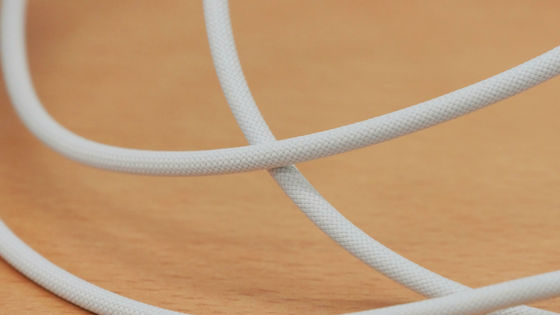 The power supply plug is compatible with USB-C.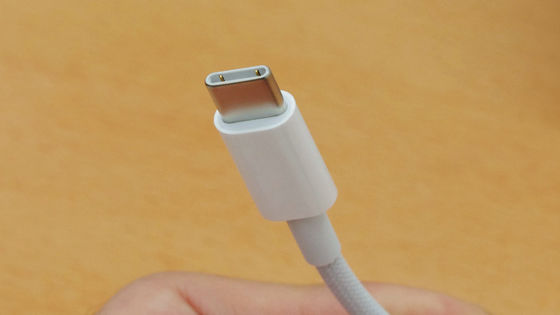 HomePod mini is on sale at the official online store Apple Store for 10,800 yen excluding tax. The delivery schedule at the time of writing the article is from December 9th to 16th, 2020.