'Knights of Sidonia Atsumu Guhoshi' Interview with director Naohiro Yoshihira 'Tady', renewing almost all data according to the latest technology and sending out works packed with Sidonia love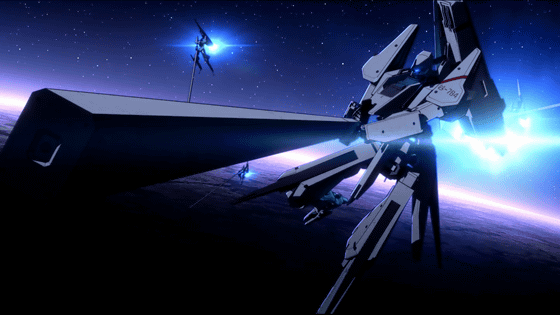 'Knights of Sidonia', an animated masterpiece of manga artist Tsutomu Nihei, will finally be completed with ' Knights of Sidonia Atsumu Guhoshi' released on June 4, 2021 (Friday). In the production of this work, the main staff of the TV series have reunited, and Tsutomu Nihei himself is in charge of general supervision. It also includes new content that is different from the comic version.

We asked director Naohiro Yoshihira 'Tady' about how the final series was created.

The movie 'Knights of Sidonia'

https://sidonia-anime.jp/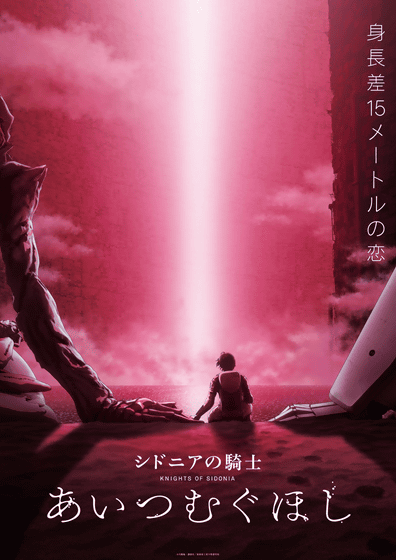 GIGAZINE (G):
I interviewed Director Yoshihira about a year ago
during 'Drifting Dragons'.
Yoshihira "Tady" Director Naohiro (hereinafter referred to as "Yoshihira"):
It was a very fun interview. I still remember.
Interview with director Naohiro Yoshihira 'Tady' of the anime 'Drifting Dragons', how the director who fell in love with the first episode of the original sublimated the animation as something beyond 'mere visualization' --GIGAZINE


G:
This time it's called 'Knights of Sidonia'. I've been watching the first and second seasons of the TV series, and I've seen this 'Aitsumuguhoshi' in a preview, so I'd like to ask you in detail.

Yoshihira:
Thank you very much. Thank you.

G:
Thank you. Since the second term 'Ninth Planet Campaign' will be broadcast in the spring of 2015, this 'Aitsu Muguhoshi' will be the first work in about 6 years. When did you start working?

Yoshihira:
The time when I started work is around November 2017 for plot development.

G:
What was the plot like at that time?

Yoshihira:
First of all, the unanimated original was a tremendous amount, but while summarizing this as a movie of about 2 hours, Mr. Nihei could not finish it in the original, so I decided to incorporate the desire to do more. First of all, I, General Manager Seshita, and Mr. Nihei did the brainstorming. Then, everyone has a deep love for Sidonia, so I felt that the big episodes were in full swing and that it wouldn't work as a single line as it is.

G:
How are you?

Yoshihira:
I accepted it in the form of 'Then, I will responsibly put together a plot plan.' After all, the plot plan went to about the third draft, and at first I was wondering if A4 would be enough for about 2 pages, but in the end it was about 16 pages ....

G:
Yeah !? (laughs) Page 16 is amazing.

Yoshihira:
With such affection, I would like to talk with Sadayuki Murai, the scriptwriter, and others about the plot development starting from this. So I said 'plot plan' earlier, but it was a way to start with the whole work image first and reconstruct it as this plot while elaborating the whole again.

G:
So that's it. Since the original author, Tsutomu Nihei, has participated from the beginning, the title is 'general supervision'. What did you say from the original author's point of view?

Yoshihira:
For example, it's the last part of the great war in the original story. The story progresses simultaneously in three places, but it is very difficult to express this in the limited time axis of animation, so I wanted to make it a form that conveys the content firmly, at the time of plotting It was a big request in.

G:
Certainly, it's a difficult task.

Yoshihira:
After arranging such difficult issues, I thought about how to convey the setting and world view to those who see 'Sidonia' for the first time in an easy-to-understand manner. …… But it does not mean "to put in a simple explanation", but how to sublimate the explanation of the world view into "a spectacular form". As a result of thinking about how to incorporate it naturally into the story, by using the existence of a recruit in the world 10 years after the previous work for introduction, it will be re-experienced that 'Gauna is a scary thing'. I did, but I think that the idea came from Professor Nihei.

G:
I see, that's how the scenes that came together were added. This time, when I saw the movie version again, I saw it through the first and second periods, and it seemed that the level of various places was rising as the work progressed. Is this the same as the underlying data?

Yoshihira:
At the initial stage of the plan, there was a time when I thought easily that the original data could be used because it is CG, but when I actually thought about making a movie as a theater work after 6 years, 'Past It's okay to keep the quality, 'he said, and in the end, almost all the data was replaced with the latest technology.

G:
Oh, what ...

Yoshihira:
As with cars and technical products, replacing an old one with a new one is a much harder task than making a new one. Moreover, in the case of this work, there are fans who have seen the 1st and 2nd periods, so it should not look completely different. However, I have to aim for a more beautiful visual as the latest work. That's why I researched how to show the anime that popular anime is trying to do, and recreated it based on the style that I want to work on as a director and make it stronger. The result is.

G:
I felt that the surface of Sidonia, the mother ship of the main characters, was also very fine. Is it a texture or a material, or is it renewed from that point?

Yoshihira:
That's right. I have them completely repainted, and I have them change the technique, the way of drawing, and the way of drawing according to the current high resolution and technology.

G:
When reading past interviews, it was said that there was hand-painting work in the 1st and 2nd periods, but how was it in this work?

Yoshihira:
There are many in various places. I think that something like 'texture work' in CG is not in the direction of emphasizing CG-ness, but in the direction of increasing the proportion of things drawn by hand, even as a trend of cell look. .. So, in this work as well, rather than adding 'something machine-generated', we are switching to an approach of increasing the number of hand-drawn elements to make the character look better.

G:
The movie version was a series of tremendous compositions that 'this must have been difficult work' just by looking at it.

Yoshihira:
Ah, storyboards ... it was really hard.

G:
(Lol)

Yoshihira:
However, since I have my own know-how so far, I would like to know how to draw a scene in a three-dimensional space or in an environment such as the universe where there is space freely above and below. After informing the person in charge of the storyboard about the placement effect and blocking simulated with the CG tool in advance, we created the cut composition. Furthermore, in the actual production, the animators steadily excited the action scene, saying, 'I have better ideas and can express them in a cooler way.'

G:
The sound was very good, and I felt that the deep bass sounded well. Was this a specific instruction from the director?

Yoshihira:
Basically, it is a theater work, so I want to make it more powerful than the
movie version animation 'BLAME!' In sound making, including wanting to use the woofer channel firmly.
I talked to the acoustic team.
G:
It is amazing that such things are actually made with the aim of 'more powerful things'.
Yoshihira:
If you can give the information that 'there are speakers here and here in the theater' to the Conteman in advance, you can feel that you are moving in this direction using sound even outside the screen. After explaining, the policy was to do the content work that assembled the production on the premise of stereophonic sound, including the trajectory and movement direction of the action. This is the first time for us to have a theater experience that is just like a re-experience of the battlefield, such as 'bullets fly around and behind you', 'beams pierce diagonally upward', and 'explosion sounds sideways'. You are making works with a strong awareness of 3D sound.
G:
In fact, in the bridge scene, I heard voices of instructions from all over the place, and I thought it was very elaborate.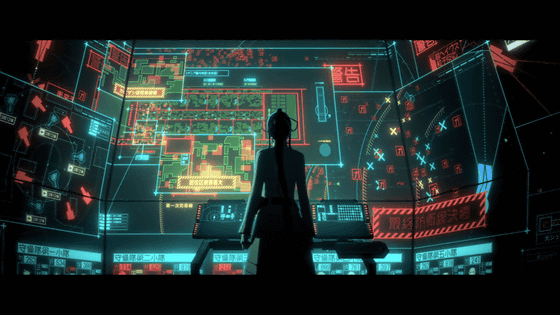 Yoshihira:
The voice of the controller also overlaps in double and triple, and it is amazing to hear from various places. Think of this remark as a love letter to Sound Director Iwanami ...

G:
(Lol)

Yoshihira:
In addition, even in the gekitomo music, we have Gorigori put out deep bass, and the orchestra is organized so that there are more bass instruments below the viola and more strongly forward, and we will play new Sidonia music with a new composition. I also talked about it.

G:
Director Yoshihira was credited as a deputy director in the second phase of the TV series. This time, Hiroyuki Seshita, who was the director in the second term, is the general director, and Yoshihira is the director.

Yoshihira:
If there are multiple people who make 'director' or directorial decisions in terms of division of roles, there is a risk that it will cause confusion in the field, including voice actors and artists, and that the story will not be spun in a straightforward manner. I told you that I wrote it from the plot plan, but with a strong feeling that I took responsibility and 'told it as one story', I was allowed to stand in the foreground from script development to Presco and Conte. It was. Director Seshita told me what I was trying to do in Sidonia and what I thought about this work, but I also chewed and absorbed it in my work. I took it in.

G:
So that's it. Director Yoshihira tweeted on March 11th that it was the last day of the first preview, saying, 'I've been able to meet the staff directly for the first time in a year, partly due to the influence of remote work, and I'm happy to finally be able to say thank you. It was written. Is there anything you have devised when working with remote work this time?

Today was the last day of the preview of the first issue of 'Knights of Sidonia Atsumuguhoshi'.
Partly due to the influence of remote work, it was the first time in a year that I could meet the staff directly, and I was happy to finally be able to say thank you!
I talked with General Director Seshita for a long time and took a commemorative photo ✨ #Knights of

Sidonia #SIDONIA_anime pic.twitter.com/zfuvcbUZsb — Naohiro Yoshihira tady (@ tady1173) March 17, 2021


Yoshihira:
For myself, I was trying to increase my ability and enthusiasm to convey to the artists and to the people I work with. Until now, when good things came up, I was able to convey that joy through various communications, such as smiling and hitting my shoulders and shaking hands, but with remote work, I can't help but feel uniform and emotional. There is a place where it becomes a weak expression of.

G:
surely.

Yoshihira:
Therefore, when issuing a retake, even in the sense of highly accurate verbalization, think carefully about what you want to convey properly even if you write a long sentence, rather than the sensuous 'No, not ah'. The Japanese is accurate and easy to understand, so that the interpretation does not fluctuate, and if there are several patterns of possible interpretation, I will add an explanation. In addition, I actively drew and instructed the parts that I could draw and point to in the retake. First of all, as a director, I sweated more than anyone else to clearly point out what I wanted to make, and I made the work with that feeling in order to reward the efforts of the artists who are doing their best in remote work.

G:
You can see from Twitter that it was made with a lot of effort by remote work, but have you taken care in maintaining your health in order to get the job done well?

Yoshihira:
Health ... I wonder if I shouldn't get fat anymore (laughs). Actually, this is not a joke, and in terms of physical condition management, the staff have common concerns, and because they work hard at home without going outside, the amount of activity decreases and they actually get fat. It was a difficult situation for some people to get sick, have low back pain while sitting, feel sick due to poor blood circulation, or feel unwell because they could not find a way to change their mood. .. Therefore, I try to share various seasonal matters and dinner menus through the daily report of remote work, or write about exercise habits saying 'I try to walk', and everyone lives remotely. While exchanging various things about this and that, first of all, I will value self-care more than ever in terms of physical and mental aspects, and try to live a healthy life where I can make good works.

G:
Hmmmm.

Yoshihira:
First of all, I think that I was trying various things, including the health aspect, by sending information to everyone while trying it myself, and how to make good things.

G:
Director Yoshihira had a name in 'editing' in the first period, and he is in charge of 'editing' again in this work. How is editing a 3DCG work different from a live-action film?

Yoshihira:
Compared to the live-action film, the big difference is that there is only one type of take per cut. However, in CG video production, many artists are involved in creating a single video, so the overall rhythm will inevitably vary greatly. It is important to adjust the tempo and rhythm of each cut to the original desired shape, in order to create the flow of time and emotions that were designed at the storyboard stage. Instead of 'recreating by editing', we will search for the best cut timing that can be transmitted more, including the music production and the 'interval' of dialogue, and cut and trim all the cuts in 1-frame units.

G:
The movie has a 'screening time', but is this decided by 'this time' after editing, or is the time frame decided before editing and is it packed towards that? Is it a feeling?

Yoshihira:
This is a very interesting place, and when you first develop the script, there is a 'fraction' to target.

G:
Hmmmm.

Yoshihira:
Based on that, we will proceed with storyboard work, but since this work is also done at Presco, we will first search for 'the best fraction for this work' at the contest stage, including voice acting. .. However, as the animators proceed with the actual production, the total number of minutes will change as the length of each cut increases or decreases. When I adjust it again by editing to the timing when I originally intended to convey this, or when I feel that the feelings of the person who is watching slowly are added, this is strangely a storyboard. The time of the work I was thinking about in is almost the same as the time of the work that was finally edited, and I am impressed with this every time.

G:
Oh (laughs)

Yoshihira:
And, the part that could not be packed short in the storyboard may not be packed even in the editing of the main part.

G:
I see, it's already packed up (laughs). What was the part that worked better than you expected or the part that you struggled with when you actually tried to make this work?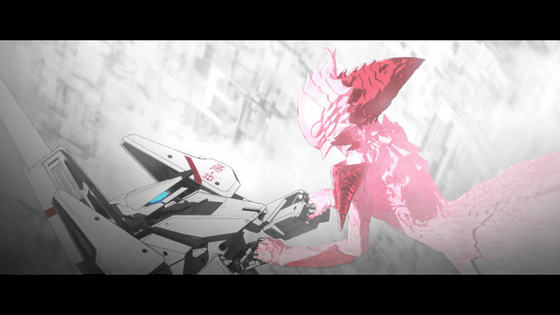 Yoshihira:
Basically, I felt that more than I expected was being raised by the efforts of the artists. Everyone took on a lot of challenges, and quality products with a high amount of heat came up, so 'If something like this came up, I wanted to take a scale from the storyboard stage and show it. I have a feeling like that.

G:
Speaking of 'Knights of Sidonia', the font is very distinctive and impressive. In this work, Toa Heavy Industries font appeared on the end roll, and it left an impression until the end. Whose idea was that?

Yoshihira:
This was ... Hideki Moriya, Executive Producer. From me, 'Are you sure you want to go with this? You may not be able to read your name?' (Laughs)

G:
Certainly, the design is unique, so some characters may be difficult to understand (laughs).

Yoshihira:
However, thanks to that, I think it has become a good end roll that allows you to immerse yourself in the world view of the work until the end.

G:
Please give a message to the long-awaited fans as it is a new video of 'Knights of Sidonia' after a long time.

Yoshihira:
First, a short animation of 'BLAME!' Was made as a play within the play of 'Knights of Sidonia Ninth Planet Battle', and from the line 'It depends on everyone's support', 'BLAME!' Really became a theater animation, and then ' When I was traveling around the world with the stage greetings of 'BLAME!', I strongly felt the enthusiasm for 'Sidonia', and now that this project has come true, I feel relieved that 'this is the end!' On the other hand, I also feel lonely as to whether I can make a continuation anymore. However, if there is enthusiastic support from the fans again, it may be possible to make such a new work that the final page of the original or Izana will come out again. That is why we look forward to your continued support.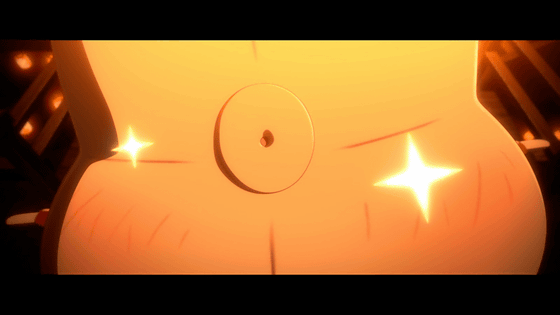 G:
I'm full of motivation (laughs)

Yoshihira:
I'll do it anytime (laughs)

G:
I see, thank you for today.

'Knights of Sidonia Atsumu Guhoshi' will be a national road show from June 4, 2021 (Friday). For the 3rd consecutive week of visitors, the 1st week is 'Toa Heavy Industries Gravity Festival Management Bureau Mask', and the 2nd week is '1/450 scale figure 3 types random Normal type Gauna B) ', the third week is' 1/450 scale figure 2 types random (intelligent type Gauna / 19-type guardian) '.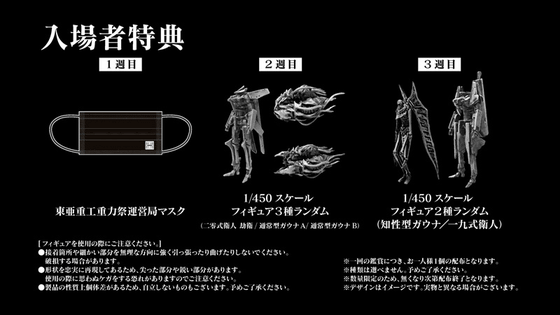 The opening video of the main story is released on YouTube.

'Knights of Sidonia Atsumu Guhoshi' Main story opening video [6/4 (Friday) theater release] --YouTube

©弐瓶勉・講談社/東亜重工重力祭運営局