Opposition archaeologists win a trial over a tunnel construction project near Stonehenge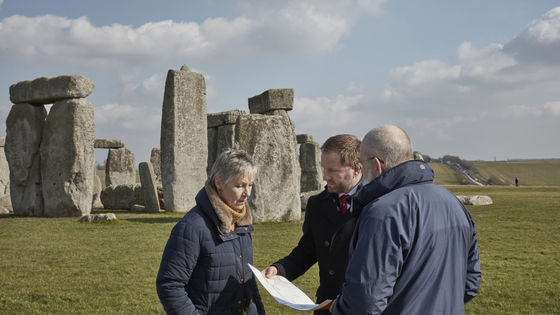 by
Highways England
Archaeologists who oppose the construction of a tunnel in a planned tunnel construction around
Wiltshire in
southwest England won the case.
The ruling protected the archaeological remains of Stonehenge
, a World Heritage Site near the planned construction, and the £ 1.7 billion construction plan was once reviewed.
High court victory for Stonehenge campaigners as tunnel is ruled unlawful | Stonehenge | The Guardian
https://www.theguardian.com/uk-news/2021/jul/30/high-court-victory-for-stonehenge-campaigners-as-tunnel-is-ruled-unlawful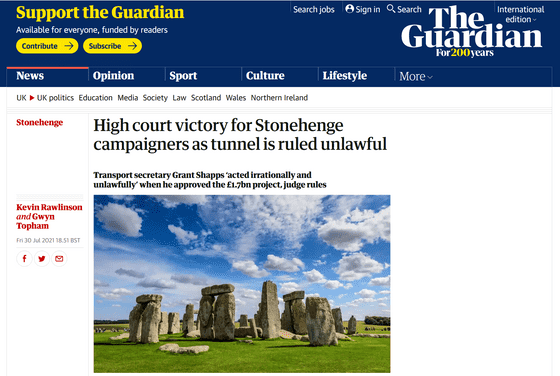 The tunnel in question was to be built, the highway 'crossing England
A303
of'
Amesbury
from
Berwick down
2 lane section of connecting. This section is a traffic bottleneck for thousands of people to use every day, and the Ministry of Transport was in the process of building a two-mile, four-lane tunnel.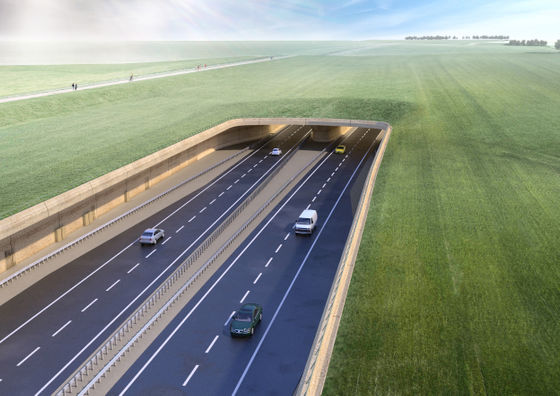 by
Highways England
However, the planned construction site is close to Stonehenge, which is also a World Heritage Site, about 180m away, and there is a possibility that undiscovered relics may be sleeping in the place where the doorway passes. For this reason, archaeologists, environmental groups,
druids,
etc. have called for the suspension of construction or extension of the tunnel to adjust the location of the entrance and exit, saying that 'digging underground for tunnel construction threatens the World Heritage Site'. I did.


by Highways England

'The Secretary of Transportation's decision-making process does not properly consider the impact of world-renowned historic sites and is legally problematic,' said Supreme Court judge David Holgate. indicate. We have rejected the construction order issued by Secretary of Transportation Grant Shapps.

'We should revisit our construction plans and take action to avoid threatening our environment and cultural heritage,' said John Adams, head of Save Stonehenge, a group that protects Stonehenge.