Social media pointed out that reporting 'anti-Semitic posts' from the official form would hardly respond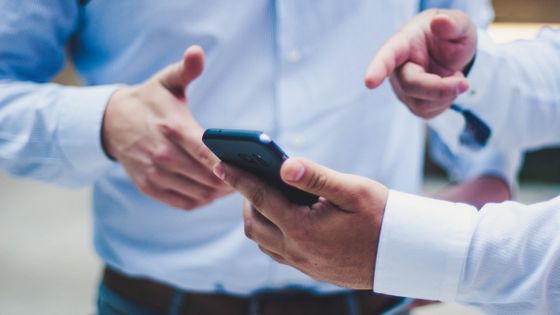 Social media has become an important tool for connecting people around the world, but it is sometimes accused of being 'a hotbed of hate speech.'
In a new report released by the Digital Hate Countermeasures Center (CCDH), a
non-profit organization, 'Facebook, Twitter, Instagram, YouTube, and TikTok are a large number of
anti-Semitic posts reported via the official violation reporting system.
It does not correspond to the part. '
Failure to Protect | Center for Countering Digital Hate | United Kingdom
https://www.counterhate.com/failuretoprotect
Social media giants ignore reported antisemitism, digital watchdog warns | Jewish News
https://jewishnews.timesofisrael.com/social-media-giants-ignore-reports-of-antisemitism-digital-watchdog-warns/
A'safe space for racists': antisemitism report criticises social media giants | Social media | The Guardian
https://www.theguardian.com/media/2021/aug/01/a-safe-space-for-racists-antisemitism-report-criticises-social-media-giants
For about six weeks from May 18th to June 29th, 2021, the CCDH research team reported 'official violations of anti-Semitic posts' on five social media: Facebook, Twitter, Instagram, YouTube, and TikTok. The system will notify you and check the response. ' The survey reported a total of 714 'posts that clearly violated platform policy,' including those related to the Nazis, neo-Nazis, and white supremacy, as well as the new coronavirus. It was said that it included something that criticized the Jews for their pandemic,
and a conspiracy theory that called the Jewish community the 'Illuminati.'
These posts were viewed a total of 7.3 million times.
As a result of the survey, despite reporting anti-Semitic posts from the official form, only 16% of the total took measures such as deleting posts and closing accounts, and 84% were dealt with. It turned out that it wasn't. The number of cases reported by the research team and the percentage responded by each social media are as follows.
・ Facebook:
Of the 129 reports, 14 (10.9%) dealt with them.
・ Twitter:
Of the 137 reports, 15 (10.9%) were dealt with.
・ TikTok:
Of the 119 reports, 22 (18.5%) were dealt with.
・ Instagram:
Of the 277 reports, 52 (18.8%) were dealt with.
・ YouTube:
Of the 52 reports, 11 (21.2%) were dealt with.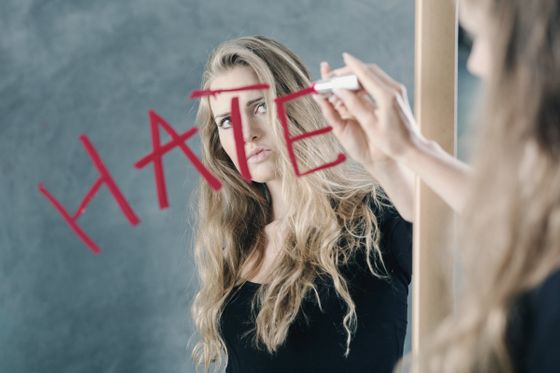 Facebook is a 'prohibited content to deny the Holocaust entirely' in October 2020
announced
it has been, where the research team of the CCDH reported a 'post to promote the article to deny the Holocaust', post It was not deleted and was only labeled as 'false information'. This article has received more than 250,000 likes, shares, and comments in total.
'Used by people who deny the Holocaust in Twitter
#Holohoax
' and, advocate of anti-Semitic conspiracy theory use '
#JewWorldOrder
corresponding to the hash tags, such as' it has been pointed out that weak. The research team also said that hashtag support wasn't working well on Instagram.
On TikTok, a short movie sharing social network, anti-Semitic posts were often seen in the form of 'comments on videos posted by Jewish users,' but nearly three-quarters of the posted posts were not addressed. It was. Even if you deal with it, most of them are 'delete comments', and it seems that strict measures such as suspending the account were rarely taken.
In addition, the research team has identified 41 anti-Semitic videos on YouTube. These videos have been released for an average of 6 years, and a total of 3.5 million plays have been recorded.
'Social media has become a'safe space'for racists to normalize intrigue and hate-filled language without fear of consequences,' said Imran Ahmed, CEO of CCDH. It's not about automation. According to our research, social media companies leave hate online, leaving racist accounts unattended, even when notified to human moderators. ' I pointed out.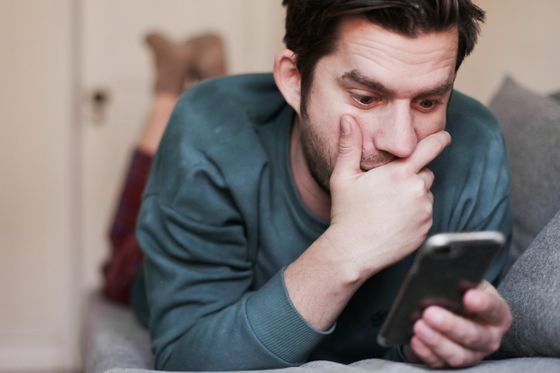 A Facebook spokeswoman said in a statement to The Guardian: 'We have made progress in the fight against anti-Semitism, but this effort never ends. The report says Facebook will deal with hate speech. It doesn't take into account the fact that the volume has increased 15-fold since 2017, reducing the rate at which hate speech spreads on the platform, and the fact that 97% of hate speech was discovered before anyone reported it. ' Hate's whereabouts are not on the Facebook platform. '

A Twitter spokeswoman said the company was blaming anti-Semitism and was working to make the platform for connecting online a safer place. We are aware that there are times, and we will listen to and integrate stakeholder feedback in these ongoing efforts. '

In a statement, TikTok condemned anti-Semitism, refused to tolerate malicious language, and claimed to actively remove accounts and content that violated the policy. 'We are dedicated to continuously improving the way we protect our communities,' he said.

YouTube said in a statement that efforts to remove malicious language have made significant strides in the last few years. 'This work is underway and we appreciate your feedback,' a spokeswoman said.

In addition, Instagram did not respond to The Guardian's request for comment before the article was published.