Google Play announces app reviews and ratings by country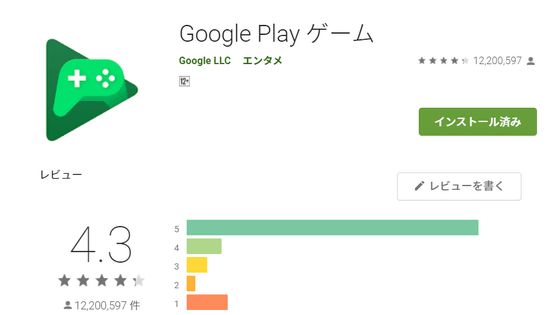 The official app store is an important source of income for smartphone app developers. Google Play, one of those official app stores, has announced that it will improve the reviews and ratings that users will most likely see when rating an app.

Android Developers Blog: Making Ratings and Reviews better for users and developers

https://android-developers.googleblog.com/2021/08/making-ratings-and-reviews-better-for.html
Google Play Android ratings will be specific to every country --9to5Google
https://9to5google.com/2021/08/23/google-play-ratings-country-form-factor/
Google is going to make Play Store ratings more useful for users and developers
https://www.xda-developers.com/google-play-store-ratings-more-useful/
User reviews and ratings on Google Play are valuable quantitative and qualitative feedback for rating apps and games. 'We've heard from both users and developers that reviews and ratings are useful,' Google said, adding that existing reviews and ratings have had some effect.
However, if a bug occurs only in a specific area, for example, an app that has no problem in other areas will be given a low rating, which may cause user churn. In addition, there are apps that make a big difference in performance depending on the type of device, such as 'Even if it is excellent as a smartphone app, it is inconvenient to use it on a tablet'. In order to correctly evaluate such various apps according to the area where the user lives and the device used, Google announced that it aims to introduce a personalized review rating system for each user.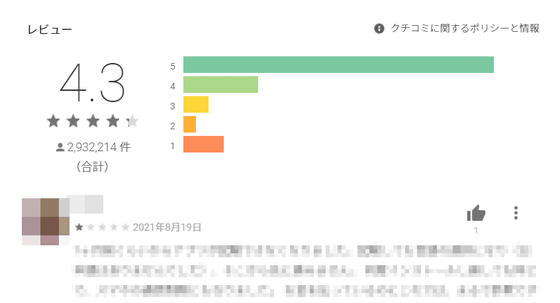 Specifically, from November 2021, country-specific reviews will be displayed only for smartphone users, and in early 2022, for other device users such as tablets, Chromebooks, and wearable devices. Will also show unique reviews. As a result, even if the performance differs depending on the country or region, or the evaluation differs greatly depending on the device used, it is possible to correctly deliver the user's voice to the app to the individual.

In line with this, Google has also announced enhancements to the Google Play console. Specifically, it will help improve app reviews and ratings by adding insights into apps by device type. For example, it recommends adding layouts optimized for tablets, and recommends mouse and keyboard support for Chrome OS. In addition, reviews and ratings can be sorted by device type on the Google Play console, so you can check user feedback by device type.

In addition, on the screen for checking the details of reviews and ratings, it is now possible to individually select the period specification and the method of aggregating review data.



In addition, it is also possible to download the average rating data and evaluation distribution as CSV data.