A new 'Spicy Taco Twister' has appeared in Kentucky's one-handed twister, so I tried it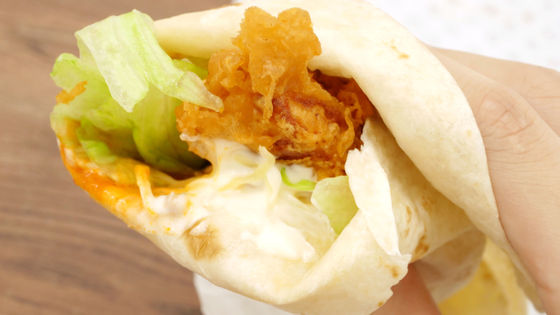 'Spicy Taco Twister
', which is a crispy kernel crispy
with a filling
containing 8 kinds of spices and jalapeno and wrapped in tortillas with vegetables, has been released on October 13, 2021 (Wednesday). The spicy taco filling, the flavor of mozzarella, gouda, and red cheddar cheese, and the kernel crispy are in perfect balance, so I tried to see what it tasted like.
Would you like to have a proper lunch in Kentucky? 'Spicy Tacos' with a spicy and authentic taste will be released on 10/13 (Wed.) in 'Twister' where you can easily eat meat and vegetables | KFC Holdings Japan, Ltd.
https://japan.kfc.co.jp/news_release/3065
This time I bought a spicy taco twister as a takeaway.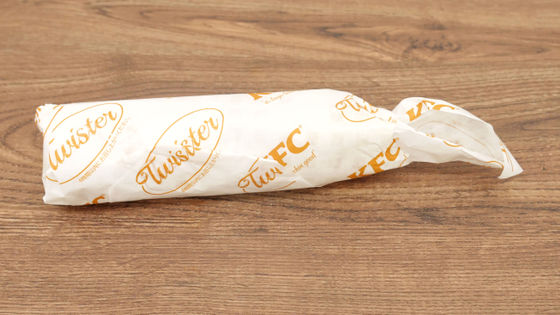 I opened the wrapping paper. The Spicy Taco Twister has an elongated shape and is large enough to be held by hand.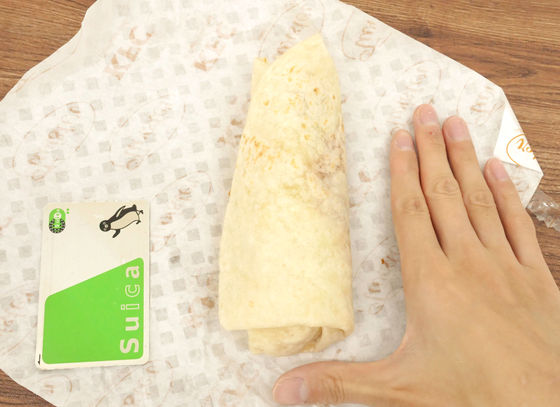 When you open the tortilla, you can see ingredients such as lettuce and kernel crispy inside.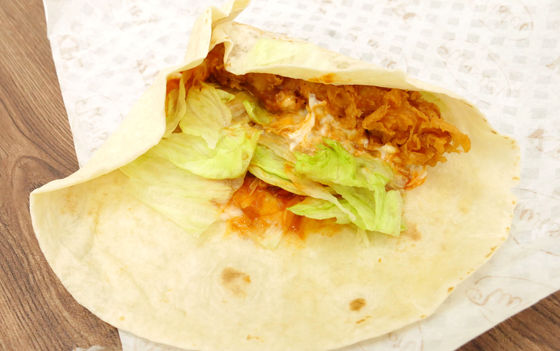 Red sauce and white cheese are sandwiched between crispy chicken and lettuce.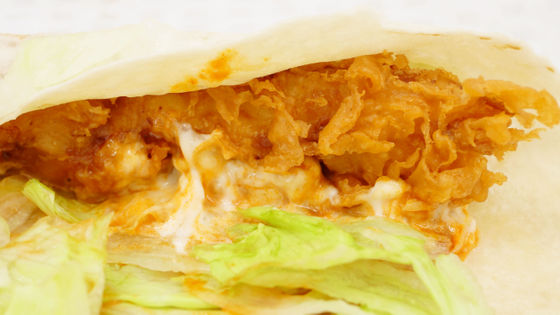 When you eat a bite, the spicy and fragrant taco filling spreads throughout your mouth. The crispy texture of the kernel crispy is enhanced by eating it with the crispy tortillas, giving it a more appetizing finish. The taste of the mellow cheese was adjusted so that it would not become spicy, and the taste was easy to eat.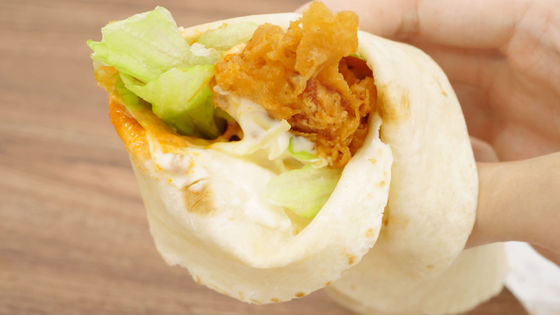 The price of the spicy taco twister is 340 yen including tax. It is on sale in limited quantities at KFC stores nationwide, excluding some stores.