Apple's smart speaker 'HomePod mini' comes in a new color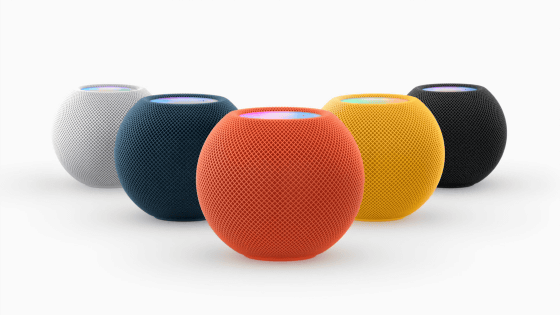 A new colorful color has been added to Apple's smart speaker, the HomePod mini.

Apple Events-Apple (Japan)
https://www.apple.com/jp/apple-events/

Apple Event — October 18 --YouTube


Next, about 'HomePod mini' which is one of the devices that can play Apple Music.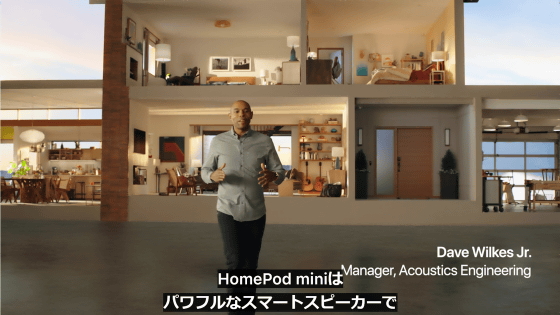 The HomePod mini has been available in two colors, white (far left) and space gray (far right), but three new colorful colors, blue, orange, and yellow, will be added.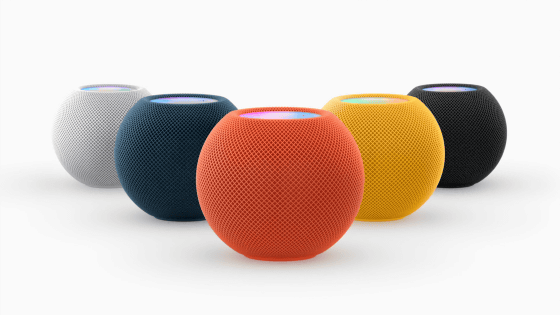 The pop colors give it a more distinctive look and can be matched anywhere in the house.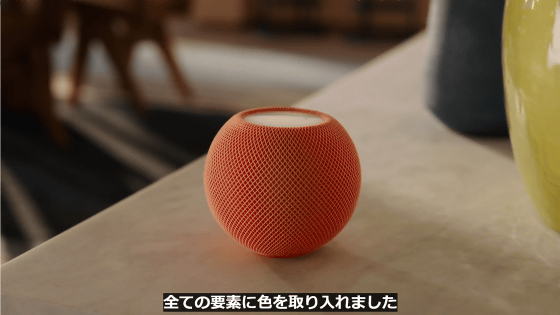 The beautiful mesh fabric that covers the entire surface and the Touch surface, which is the top surface with a touch sensor, are the same as before.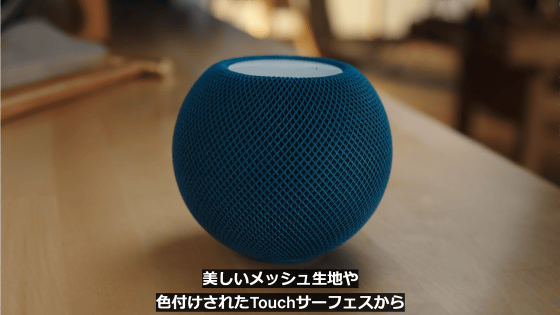 The crochet cable is also colorful.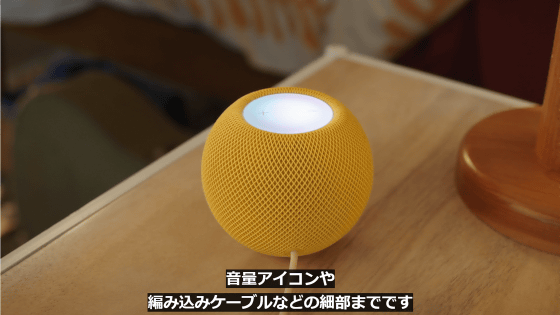 The new HomePod mini color sells for $ 99.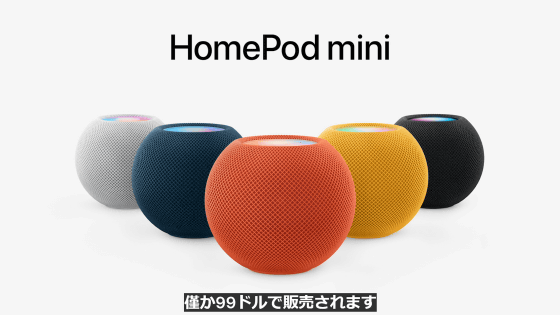 Release is scheduled for November.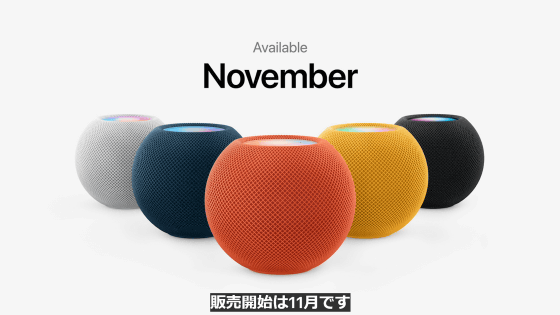 You can play the movie that introduces the new colors of HomePod mini that was played during the recital from the following.

HomePod mini, now in color | Apple --YouTube