Will new features such as language switching for each app and opt-in notifications appear that leaks information on 'Android 13'?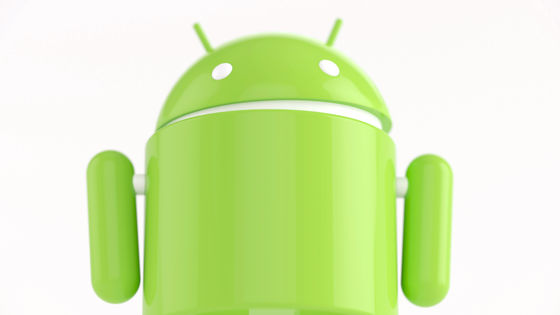 by
Yuri Samoilov
XDA Developers, a
community site for developers who has delivered the first report on Android 12 and
Android 12L
, has released an exclusive report on '
Android 13'.
Android 13, which is scheduled to appear in 2022, will be coded as 'Tiramisu' and is expected to include new features such as language switching for each app and opt-in notifications.
Exclusive: This is our first look at Android 13 "Tiramisu" and some of its upcoming features
https://www.xda-developers.com/android-13-tiramisu-exclusive-first-look/
Android 13 * LEAKED * | Android Tiramisu --YouTube
The exclusive report released by XDA Developers this time is based on information leaked and screenshots by sources that can access the very early Android 13 build, and XDA Developers said that this information is 'reliable'. '. Below are the details of the features that will appear in Android 13.
◆ Language switching function 'Panlingual' for each application
Some Android apps allow you to change the language setting within the app, but many apps use the same language as the standard Android settings. On Android, you can set the language of the entire system from 'Settings'-> 'System'-> 'Language & Input'-> 'Language', but you cannot set the language for each app separately.
'Panlingual', which will be newly added to Android 13, is a new function that allows you to set the language for each application from the system side. In the screenshot below, it is shown that the language of one of the apps, Chronium, can be selected from the item 'App Languages' added under 'Language and Input'. It has been.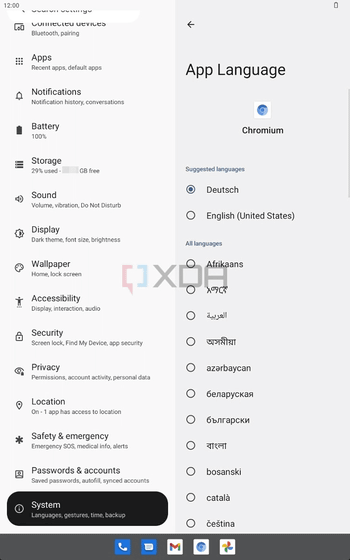 Of course, it seems that you can only change to the language supported by the app, but using the API for 'Live Translate' added in Android 12, real-time translation will be displayed even in unsupported languages. It has been pointed out that there is a possibility.

◆ Opt-in notifications

The apps installed on Android have an opt-out
setting that 'notifications may be displayed by default', and there is a problem that notifications continue to increase according to the number of installed apps. It is possible to turn notifications on and off for each app from the system settings, but the problem of notification spam was virtually unresolved because the majority of users are unaware of the existence of such a solution.
To solve this clutter of notifications, Android 13 is expected to add a runtime privilege for notifications called 'POST_NOTIFICATIONS'. POST_NOTIFICATIONS makes notifications on Android 13 an
opt-in
type that 'does not display notifications by default', and unless you explicitly select 'permit' such as location information or camera use, application notifications will be sent. It seems that it will not be broken.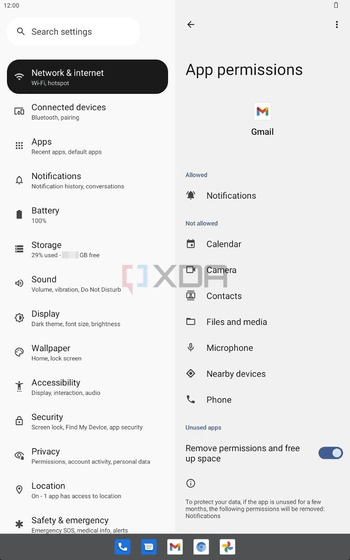 Regarding this new feature, XDA Developers said, 'It doesn't make any sense for users who are used to choosing'permit'when an app asks for some permission, but be careful about granting permissions. It would be meaningful for users who pay for it. '

◆ Battery management system 'The Android Resource Economy' that imitates the economy
The new Android 13 battery management system that XDA Developers describes as 'quite interesting' is 'The Android Resource Economy (TARE)'. TARE distributes resources such as currency called 'Android resource credits' according to the amount of battery used by each app, and manages the battery in the form of 'receive Android resource credits as payment from the app' when performing tasks. And that. It seems that only an overview of this system was given, and XDA Developers wrote, 'Let's wait for Google's official release for details.'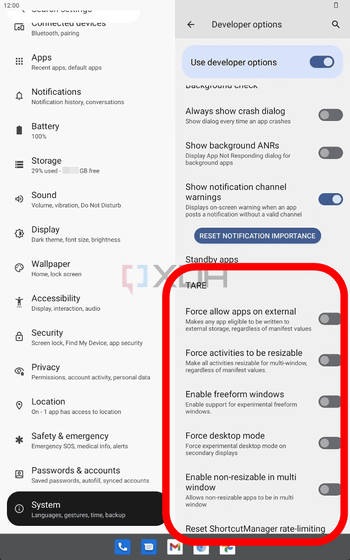 ◆ Switching the display of 'Clock' in the lock screen
Android 13 adds a new setting to switch the layout of the 'clock' on the lock screen. Display patterns 1 (left side) and 2 (right side) are as follows.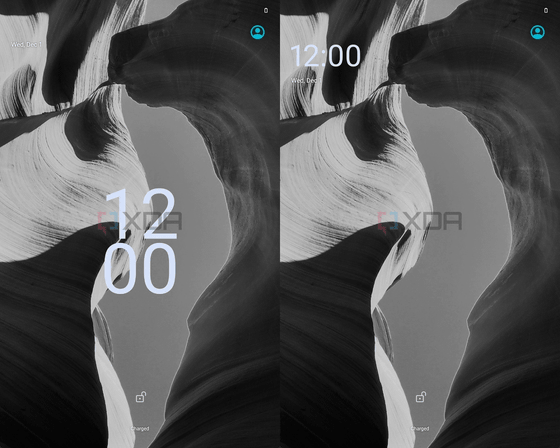 On Android 12, the lock screen clock will be displayed as the display pattern 1 (left side) of the above image if there is no notification, and as the 2 (right side) if there is a notification. This display could not be changed, but it seems that Android 13 will be able to use display pattern 2 even if there is no notification at the request of the user.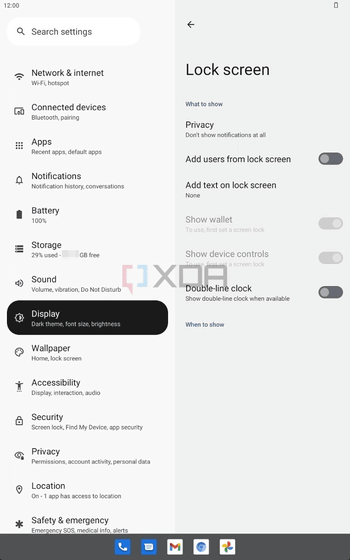 According to XDA Developers, this feature was about to be added to Android 12L, and XDA Developers said, 'Maybe it will be added soon.'