Rumor summary of new Apple products announced in the spring of 2022 such as the new iPhone SE and iMac with M1 Pro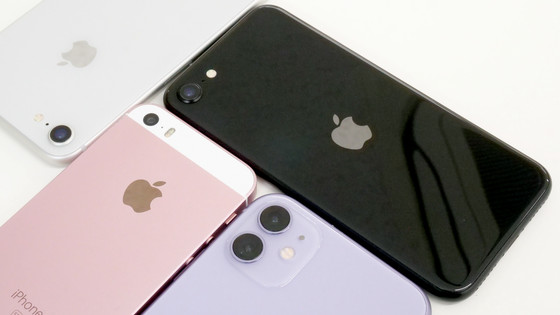 Apple holds new product launches every spring. At the time of writing, the new product launch in the spring of 2022 has not been officially announced, but Mark Gurman of Bloomberg, a major American telecommunications company, has announced the product that Apple is expected to announce in the spring of 2022.

When Will Apple (AAPL) Release New iPhone SE 5G and iPad Air? Apple Spring Event --Bloomberg

https://www.bloomberg.com/news/newsletters/2022-01-23/when-will-apple-aapl-release-new-iphone-se-5g-and-ipad-air-apple-spring-event- kyrmlang
Fourth M1 chip with 12-core CPU may arrive in updated iMac Pro | AppleInsider
https://appleinsider.com/articles/22/01/23/fourth-m1-chip-with-12-core-cpu-may-arrive-in-updated-imac-pro
Apple has adopted a pattern of releasing new products at regular intervals each year, with new versions of iOS and macOS at WWDC in the summer, and new models of flagship products such as the iPhone, iPad, Apple Watch, and Mac in the fall. Will be announced at. Gherman says there are two reasons for this schedule.
One is that 'before we release the hardware, we need to create a roadmap for the software.' Garman explained that in order to be able to release a new OS and compatible software at the same time when hardware comes out, we first announce a new OS in the summer and have time for development by the fall. I am.
Another reason is that Apple will release major new products such as the iPhone, Apple Watch, and Mac in the fall to secure sales during the holiday season in late December. If this business strategy is removed, sales during the last three months of the year may decrease year-on-year, and investors will consider that 'company management is in the worst situation', so sales. However, the main products such as the iPhone, which are particularly promising, will be announced in the fall.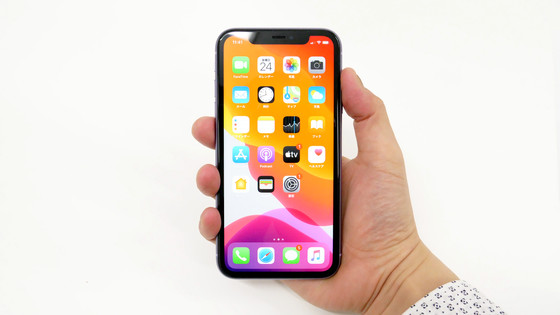 And in addition to the summer and fall announcements, Apple announces updated models and complementary products of some products every spring. For example , at the recital held on April 21, 2021, the iPad Pro with M1 and AirTag , and the iMac with M1 were announced. Mr. Garman expects that the recital will be held in the spring of 2022, and the new iPhone SE etc. will be announced.

'There is no doubt that there will be a new iPhone SE that has the same design as the current model, but with a faster processor and 5G support, and the iPad Air has been updated since the end of 2020. Given that there isn't, it's quite possible that a new version will come out. ' In addition, Garman suggested the possibility of announcing a Mac mini or iMac with the M1 Pro or M1 Max.

Regarding the iMac's built-in model of M1 Pro, Dylan, who is known as an Apple-related leaker, said on Twitter, 'There is information that the configuration with M1 Pro with 12 core CPU will be added to iMac, and the internal naming candidate of this model is There is something called 'iMac Pro'. '

I have received confirmation that there will be an additional configuration for the upcoming iMac Pro beyond M1 Max. A 12 Core CPU configuration was tied to a snippet of code referencing the iMac. The internal naming candidate is iMac Pro for a reason. It is targeted towards pros

— Dylan (@dylandkt) January 23, 2022


In addition, Garman said from documents submitted to Russian regulators that there will be three new iPhone models and nine new iPad models. Garman predicts that three of these iPhones will be about the new iPhone SE version.

In addition, the iPad Air alone is too many of the nine types of iPad, so Garman speculated that new models of iPad may appear in addition to the iPad Air. The next-generation iPad Pro is expected to feature an M2 chip and wireless charging. The latest model at the time of writing the article is the 3rd generation (11 inch) iPad Pro with M1 announced in April 2021, and the next generation iPad Pro is expected to have a bigger update, so Mr. Garman said in the fall of 2022. It is highly likely that it will be shown at the recital of.

According to Garman, Joe Bass, who was responsible for software engineering program management at Apple's automotive development team, has retired and became Meta's technical program management director. Gherman argues that Apple's car development team will be a key year for Apple's car-related projects to succeed or fail, with almost all key members being replaced in a year. I am.