ICANN rejects Ukraine's request to 'separate Russia from the Internet'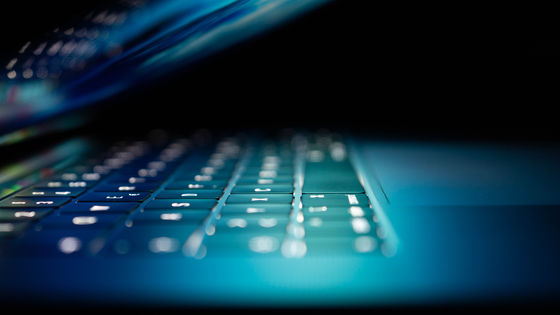 The Ukrainian government has been invaded by Russia and has demanded that countries and government agencies around the world 'impose sanctions on Russia', Apple has stopped selling products in Russia, Twitter and Facebook have Russia We are eliminating state media . However, ICANN , a non-profit organization that assigns domain names and IP addresses and operates the Domain Name System (DNS) root server system, has rejected Ukraine's request to 'separate Russia from the Internet.'

ICANN Denies Ukrainian Request to Shut Down Russian Internet Domains | PCMag
https://www.pcmag.com/news/icann-denies-ukrainian-request-to-shut-down-russian-internet-domains

Ukraine wants to basically kick Russia off the internet. Terrible idea.
https://slate.com/technology/2022/03/ukraine-kicking-russia-off-internet-icann.html

Ukraine wants Russian domains deleted. Now ICANN responds • The Register
https://www.theregister.com/2022/03/03/icann_ukraine_russian_domains/

ICANN rejects Ukraine's request to cut off Russia from the global internet --CNN
https://edition.cnn.com/2022/03/03/tech/ukraine-russia-internet-icann/

Ukrainian Deputy Prime Minister Fedorov and ICANN's Ukrainian branch have revoked Russia's country code top-level domains '.ru' and '.рф' and the Soviet Union's '.su' to ICANN. I asked. If this happens, you will not be able to access websites and email services that use domains such as '.ru', '.рф', and '.su'.

Ukraine demands cancellation of '.ru' domain and suspension of IP address to keep Russia out of the Internet-GIGAZINE



Since then, Deputy Prime Minister Fedrov has also requested ICANN to shut down Russia's root DNS server, which would take most of the Internet offline in Russia, so DNS expert Ephraim Kenyanito said. 'It's basically like pushing Russia out of the internet,' he said.

'Our mission is not to take disciplinary action, impose sanctions, or restrict access to parts of the Internet,' said Göran Marby , CEO of ICANN, in response to a series of requests. State (PDF file) Official statement has been released.

'It's important that ICANN is neutral and non-political,' Marby said. 'ICANN has no authority to impose sanctions on countries or organizations.' 'Basically, ICANN is not an organization that plays a role in preventing the Internet from functioning, but an organization that was built to ensure that the Internet works.'

According to Marby, Russia's root DNS server is managed by an independent operator, so ICANN does not have the ability to shut it down. In the first place, ICANN's policy is not to 'act unilaterally to interfere with the operation of the Internet in other countries.' So, Marby said, 'If we change our policy and ICANN imposes sanctions on the Internet environment, it will have a devastating and lasting impact on the trust and usefulness of our global system.' Reiterates that it cannot meet the demands of the Ukrainian government.