It turns out that the Crown Prince of Saudi Arabia Foundation owns more than 96% of the shares of SNK that developed 'FATAL FURY' and 'Art of Fighting'.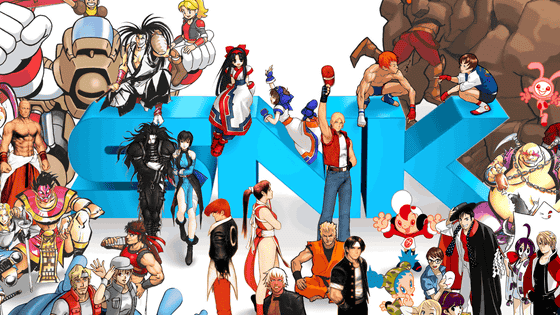 by
Manuel Sagra
It is reported that 96.18% of the stake in
SNK
, a game maker known for '
Fatal Fury
,' '
Ryutora no Ken
,' and '
King of Fighters
Series,' has been acquired by the Foundation of Prince
Mohammed bin Salman
of Saudi Arabia. I did.
Results of Tender Offer for the Korean Depository Receipts of SNK Corporation by Electronic Gaming Development Company
(PDF file) https://www.snk-corp.co.jp/kr/ir/wp-content/uploads/2022/02/Results_of_Tender_Offer_Korea_220210_English-2.pdf
SNK is now almost entirely owned by Mohammed bin Salman's foundation --The Verge
https://www.theverge.com/2022/4/5/23011757/snk-corporation-mohammed-bin-salman-misk-foundation
SNK holds more than 96% of the shares of Electronic Gaming Development Company, an electronic game development company under the umbrella of the non-profit organization 'MiSK Foundation' established by Crown Prince Muhammad for the purpose of human resource development. EGDC). According to the share transfer agreement filed with the Financial Supervisory Service on February 15, 2022, EGDC's SNK shareholding ratio has reached 96.18%.



The MiSK Foundation has announced that it will proceed with the mass acquisition of SNK shares from November 2020, but this transfer agreement is the first time that it has been revealed that the acquisition rate has reached over 96%. matter.

Saudi Arabian company acquires a large amount of SNK shares and becomes the largest shareholder holding 33%. Announced that it will acquire 51% in the future | Famitsu.com, the latest information on games and entertainment
https://www.famitsu.com/news/202011/27210291.html

In recent years, Prince Muhammad has been investing in the gaming industry, and in February 2022, Capcom and Nexon will invest in projects that are highly social and public and can support the diversification of the Saudi Arabian economy. It was reported that it invested a total of 1.2 billion dollars (about 149 billion yen) to hold 5% of the shares, and in the fourth quarter of 2020, it was 3.3 billion dollars (about 149 billion yen) against the shares of Activision Blizzard, EA, Take-Two. It was reported that it invested more than 409 billion yen).

Crown Prince Muhammad is known to have a particularly strong interest in Japanese animation and games, and was co-produced in 2020 by Toei Animation and Manga Productions under the MiSK Foundation, an animation called 'Future's Folktales of the Future.' Has also decided to produce the second season due to the popularity of over 70 million views.

Amazon.co.jp: Future's Folktales Watching the Future | Prime Video