Fitbit will not disappear even if it is acquired by Google and Pixel Watch appears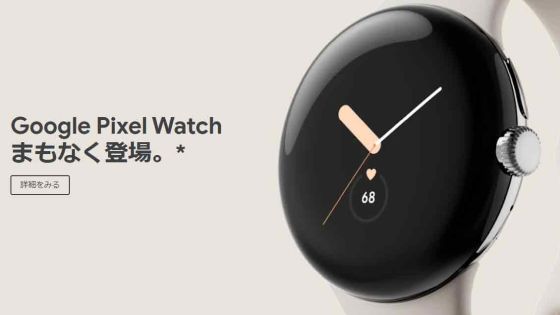 Google
acquired the fitness tracker maker Fitbit in
2019, and in 2022 announced the
Google Pixel Watch
, a unique smartwatch developed using Fitbit technology. Since the acquisition by Google, there have been voices of concern about the future of Fitbit, but with the advent of the Pixel Watch, some people should be thinking, 'Isn't Fitbit products no longer available?' Meanwhile, Fitbit co-founder and head of Google's wearables, James Park, said, 'Fitbit products will continue to grow.'
Fitbit Co-Founder: Pixel Watch Won't Kill the Fitbit --CNET
https://www.cnet.com/tech/mobile/fitbit-co-founder-pixel-watch-wont-kill-the-fitbit/
Android Developers Blog: Introducing Health Connect, a new API for Android app developers to securely access user health data
https://android-developers.googleblog.com/2022/05/introducing-health-connect.html
Google acquired Fitbit in 2019, and it is expected that Fitbit products equipped with
Wear OS
, an OS for smart watches that Google has been quietly developing since the acquisition was announced, will appear. I've been. Finally, in May 2022, Google's first proprietary smartwatch, the Pixel Watch, was announced.
Google genuine smart watch 'Google Pixel Watch' is finally here-GIGAZINE

The Pixel Watch has just been announced, and few details have been announced, and it remains a mystery how Fitbit's technology blends with Google's technology. Meanwhile, overseas media CNET interviewed Mr. Park, who is the co-founder of Fitbit and heads Google's wearable department at the time of writing the article. In this, it is stated that the fitness tracker products sold by Fitbit will continue to appear.
Regarding the future of Pixel Watch and Fitbit, Park said, 'Roughly speaking, Fitbit's mission continues at Google. Its mission is to'help the health of everyone in the world.'Pixel. Watch will be part of the Google and Fitbit device family that fits in different price ranges, meaning that the Pixel brand will release super-premium devices and Fitbit will continue to offer devices in other price ranges. The Pixel Watch will be released as part of the Pixel brand provided by Google, but it will be a product with the same mission as the Fitbit brand product, 'to support the health of everyone in the world.' Explaining.
However, Park said, 'I'm not going to say anything because I have a limit, but over time I want to bring the benefits of the Fitbit brand to the Pixel Watch as much as possible (Google's hardware division). Rick Ostello, head of the Pixel Watch, talked about the Pixel Watch's continuous heart rate measurement and sleep tracking capabilities in its I / O, which will be very important at first for the Pixel Watch. And not only this, we plan to continue to improve with future software updates, 'he said, saying that from the time of release, Pixel Watch will not be able to use all the healthcare features available on Fitbit products.
In response to the question, 'Is the Pixel Watch the future direction for Fitbit smartwatches?' Park said, 'The Pixel Watch is for users who need LTE connectivity and all advanced health care and fitness features. But some of them don't care about some of them. For those people, a fitness tracker with state-of-the-art health care features is exactly what they want. That's the latest. It's a Fitbit product with health care-related sensors and a slim, long battery life. The great thing about combining Pixel and Fitbit is that you can bring these different devices together. You will be able to choose things. '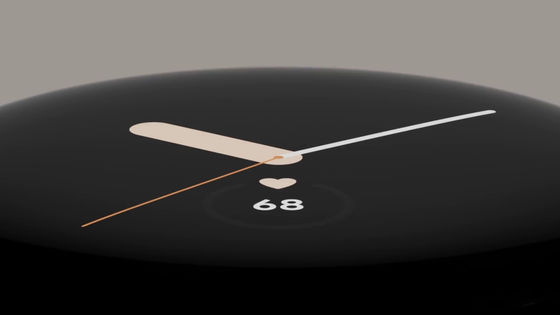 In addition, Park said of Fitbit's smartwatches such as
Sense
and
Versa
: 'Some of the benefits of Sense and Versa are always going on. These devices and trackers are always delivering incredible battery life. In addition, these products are affordable to users. These benefits continue to be important, 'he said, with the Fitbit brand's smartwatch products being sold since the introduction of the Pixel Watch. Suggests that will continue.
In addition, Google's own fitness apps, the
Google Fit
and Fitbit apps, will continue to be separate apps on the Pixel Watch, Park suggested. In this regard, Park said, 'Neither app user wants to interrupt the experience so far. Both user groups should like the app they're using for a variety of reasons. , We have no plans to make any changes such as integrating the app at this time. '
When asked if the Pixel Watch would have features such as ECG (ECG) sensors, stress sensing, and temperature sensors like those found on Fitbit's Sense and
Charge 5
, Park said, 'Details about the sensors installed. 'I can't speak,' he said. 'The Pixel Watch will be equipped with state-of-the-art health-related sensors.'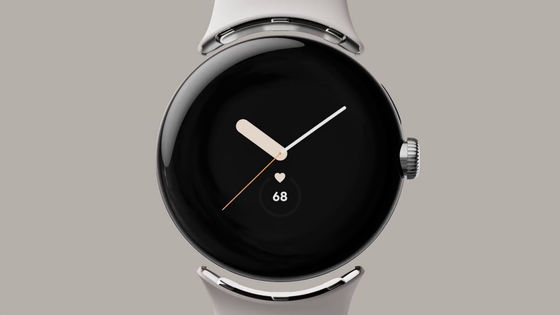 Park suggested a future where Pixel Watch and Fitbit co-exist, but as a new initiative to do this, Google simplifies the connection between health and fitness apps, allowing users to move data between apps. We are announcing '
Health Connect
', an API that allows you to share. Health Connect is for sharing health care or fitness related data measured by each app with each other. Usually, it's nothing more than a waste for a company to release an app that has duplicate features. However, with the advent of APIs like Health Connect that allow you to share data between apps that have overlapping features, it's possible to operate Google Fit and similar apps like the Fitbit app separately without integrating them. increase.
And Google has released Health Connect not just for the Pixel Watch and Fitbit. Wear OS developed by Google is the OS used by various smartwatch makers such as Samsung, and each maker releases health care apps and fitness tracking apps separately. By using Health Connect to enable data sharing between these apps, users are free to choose their favorite apps.
In addition, Samsung, whose future policy was questioned by the appearance of Pixel Watch, has announced that it will continue to adopt Wear OS and support Health Connect with its own fitness app and healthcare app. In addition to Google, Fitbit, and Samsung, developers of healthcare and fitness-related apps such as MyFitnessPal, Leap Fitness, and Withings are participating in Health Connect's early access program.