Digimon's new movie is 'Digimon Adventure 02 THE BEGINNING', the main characters Daisuke and others are 20 years old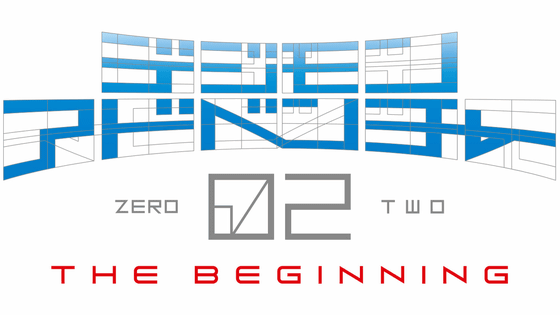 It was announced at the Digimon festival 'DigiFes 2022' that the title of the
new 'Digimon Adventure 02' movie, which was announced in 2021, will
be '
Digimon Adventure 02 THE BEGINNING
'. At Digifes, the fastest screening of the opening part of the main story was held, and character visuals etc. were also clarified.
Digimon new movie is 02 | Toei Animation
https://www.toei-anim.co.jp/movie/digimon-adventure/
The stage of this work is 'February 2012', Daisuke is 20 years old. Nine years have passed since the TV series 'Digimon Adventure 02', and it is said that the story is a little ahead of the movies 'Digimon Adventure tri.' And 'Digimon Adventure LAST EVOLUTION Kizuna'.
The announced character & Digimon visual looks like this. From the upper left, Daisuke Motomiya (voice: Fukujuro Katayama) & Buimon (voice: Junko Noda), Ken Ichijoji (voice: Lansbury Arthur) & Wormmon (voice: Naozumi Takahashi), Kyo Inoue (CV: Ayaka Asai) & Hawkmon (Voice: Koichi Tochika). From the bottom left, Iori Hida (voice: Yoshio Yamaya) & Armadimon (voice: Megumi Urawa), Takeru Takaishi (voice: Junya Enoki) & Patamon (voice: Miwa Matsumoto), Hikari Yagami (voice: M・A・O) & Tailmon (voice: Yusuke Tokumitsu).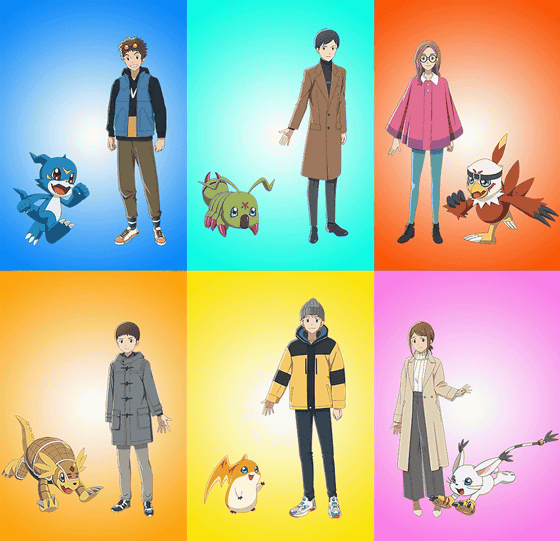 The teaser visual for this work that has already been announced looks something like this, depicting a child and a Digimon different from the main character Daisuke, with the words ``I am the first person in the world to form a partnership with a Digimon.'' I was.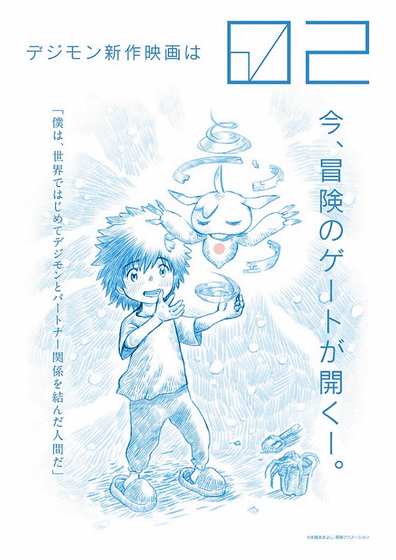 It has been revealed that this Digimon will be played by
Rie Kugimiya
in 'Ukkomon'. Mr. Kugimiya commented, 'The impact of the name is too strong' and 'I played a cute Digimon like an angel'.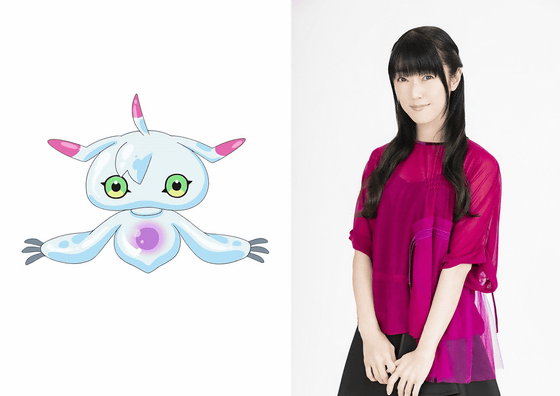 And
Megumi Ogata
will play Rui Owada, a mysterious young man who said, 'I became the first 'chosen child' in the world' after being helped by Daisuke and others when he fell from Tokyo Tower. Mr. Ogata commented on his first appearance in the Digimon series, 'I love the images created by Director Taguchi.'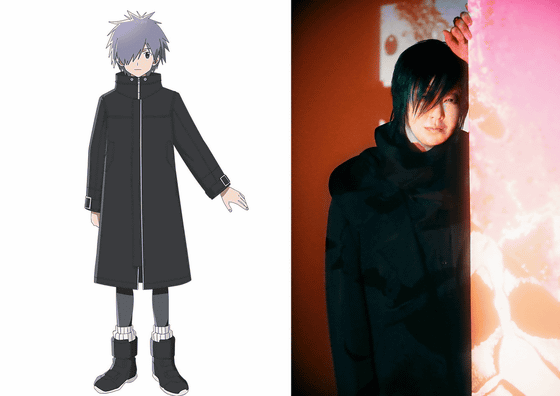 In addition, the state of `` Digifes 2022 '' can be viewed through paid ticket archive distribution until 23:59 on Friday, August 5, 2022.

DigiFes ticket information - eplus
https://eplus.jp/sf/detail/2955130002?P6=001&P1=0402&P59=1