Logitech & Tencent will release portable cloud gaming devices in 2022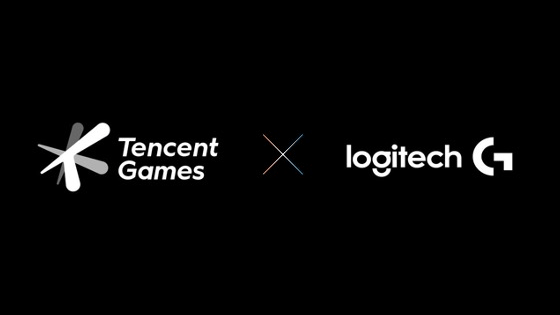 It became clear that Logitech G (Logitech G), known as a gaming device brand, and Tencent Games, one of the largest online game companies in China, have formed a partnership to develop a portable cloud gaming device.

Logitech G and Tencent Games Announce Partnership To Advance Handheld Cloud Gaming | logi BLOG

https://blog.logitech.com/2022/08/02/logitech-g-and-tencent-games-announce-partnership-to-advance-handheld-cloud-gaming/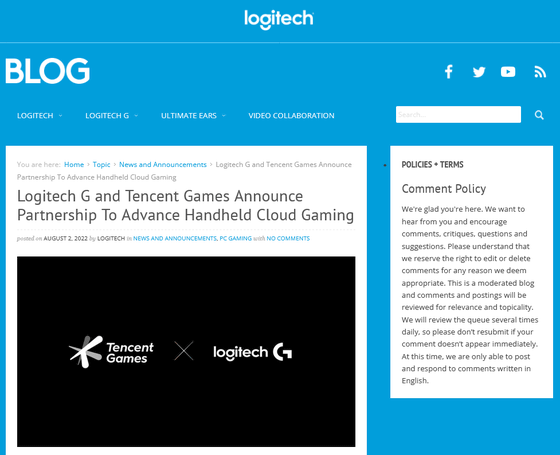 Logitech will launch a handheld cloud gaming device in 2022 - Android Authority
https://www.androidauthority.com/logitech-handheld-cloud-gaming-3192595/

According to the announcement, it will combine Logitech G's hardware expertise with Tencent Games' software services to develop a device that supports multiple cloud gaming services, and is also working with the Xbox Cloud Gaming and NVIDIA GeForce NOW teams. has become clear.

Cloud gaming services do not require you to download or install games on your console, rendering is done on a remote server.

"Today marks the beginning of a new opportunity for us to push the frontier of gaming devices even further," said Daniel Wu of Tencent Games.

Ujesh Desai of Logitech G added, 'The idea of being able to stream and play AAA games anywhere, just like playing a video game, is very exciting and we look forward to showing you what we've been working on. I can't wait to do it.'

In addition, information such as what kind of shape and design the device is specifically, and what kind of titles can be played specifically is not yet clear. News site Android Authority has seen an increase in high-end mobile games in recent years thanks to the likes of Nintendo Switch and Steam Deck, and it's surprising to see companies entering the market to profit from the maturity of cloud gaming services. I wrote that it is not.