YouTube plans to start ``Channel Store'' as early as the fall of 2022, are you in the process of discussing subscription revenue sharing with partners?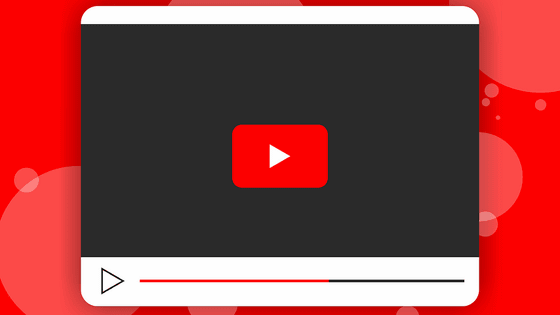 The Wall Street Journal reports that YouTube may launch a ' channel store ' in the fall of 2022 where YouTube can subscribe to streaming services. At the time of writing the article, there was no mention of which services might be included in the store, only that YouTube is in talks with various entertainment companies.

YouTube Advances Plans for Streaming Video Marketplace - WSJ

https://www.wsj.com/articles/youtube-advances-plans-for-streaming-video-marketplace-11660341418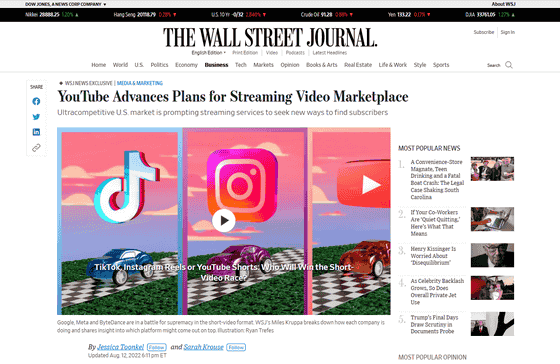 YouTube is reportedly working on a channel store — and so is everyone else - The Verge
https://www.theverge.com/2022/8/13/23304183/channel-bundles-youtube-streaming
YouTube has more than 2 billion monthly viewers, many of whom have a Google account and credit card on YouTube. At the time of article creation, YouTubeTV, an online package of cable channels that can be contracted for $ 64.99 per month (about 8700 yen), allows you to add subscriptions such as HBO Max.
What YouTube is planning is a function called 'channel store' that allows you to freely contract with multiple subscription services on the YouTube app, and you can listen to program and movie trailers on YouTube for free and watch the movie. You will be able to subscribe to a subscription service that allows you to subscribe on YouTube.
This channel store has been under consideration on YouTube since 2020, and preparations have been underway for a year and a half. The code for the Google TV app already suggests that 50 free channels can be subscribed from the channel store. The Wall Street Journal has asked Alphabet, Google's parent company that runs YouTube, for comment, but said it did not receive a response.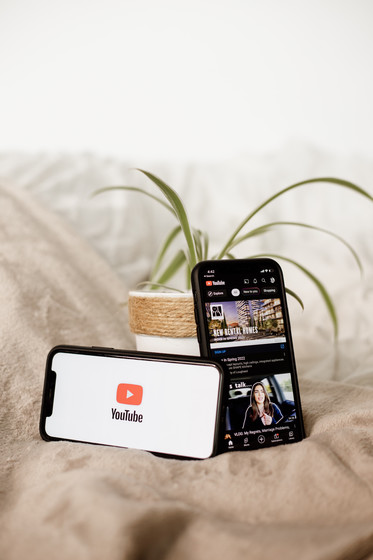 YouTube's vice president of product management, Christian Oustrin, told IT news site The Verge, ``Whether content is delivered in bundles or looking for other delivery methods over time, YouTube I think we can be a great partner, and we think we can coexist with the services we partner with in a really healthy way.'