``Most hated smartphone apps'' by country turned out, which apps do Japanese people hate the most?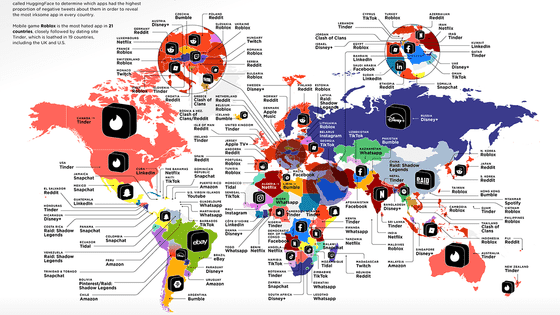 Most smartphone users get and use apps from app stores, but many of those apps are ad-laden or don't work as expected. A study that collected hundreds of thousands of tweets mentioning apps and analyzed whether they were positive or negative revealed the apps that most disappoint users who downloaded them.

The Most Hated Apps in Every Country and US State

https://www.electronicshub.org/the-most-hated-apps-in-every-country-and-us-state/
To find out which apps people hate, tech news blog ElectronicsHub collected more than 3 million geotagged tweets mentioning 87 apps of various genres. We then analyzed them with a machine learning-based sentiment analysis tool called
HuggingFace
to find out the percentage of negative tweets for each app.
As a result, it turned out that 'Roblox' is the most hated game app in 21 countries around the world, even though game apps are a genre that is often relatively positively evaluated. Roblox is a popular game platform with more than 100 million monthly active users, but it has been
criticized
for being based on child exploitation and
pointed out
that it is a hotbed for pedophiles.
And the disliked apps from the geotag information were summarized by country as follows. Click the image to see a large map. In the United States and Canada, Tinder, the second most hated dating app in the world after Roblox, tops the list. Also, Reddit, the bulletin board-type social news app that ranked third in the world, was the most hated in Japan.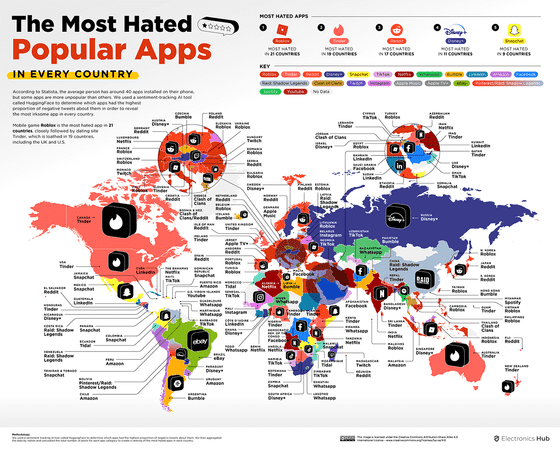 Furthermore, from the following, the most disliked applications in each genre are 'CRYPTO (virtual currency)' 'DATING (dating)' 'ENTERTAINMENT (entertainment)' 'MOBILE GAMES (mobile game)' 'MONEY TRANSFER (remittance)' You can see it for each 'SOCIAL MEDIA (social media)'.

When broken down by category, it becomes clear that the disliked apps have a geographic bias. For example, Voyager, a cryptocurrency app that Japanese hate the most, was also hated in China and Mongolia.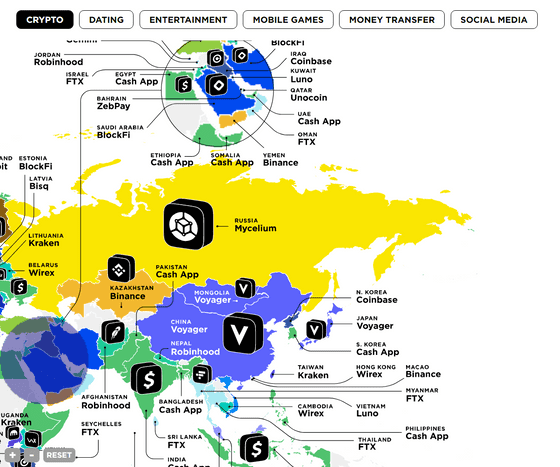 Dating apps were the most disliked category, with 17.8% of tweets about dating apps being negative. The lowest-rated dating app in Japan was eHarmony, which targets single men and women.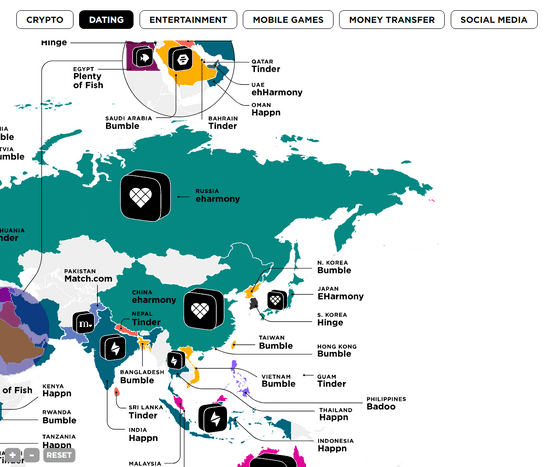 The most hated entertainment app category was Steam globally and HBO Max in Japan.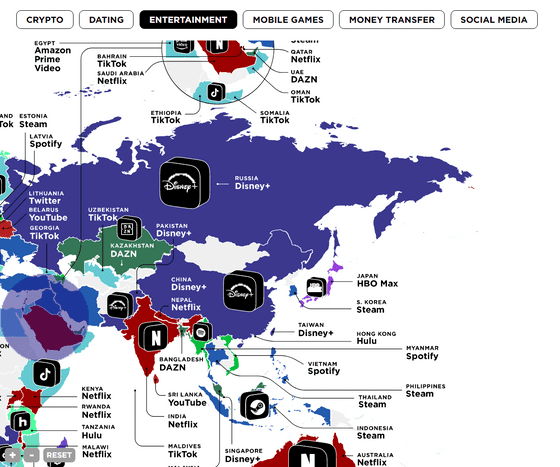 As mentioned above, the most hated game app in the world was Roblox, but in Japan, RAID: Shadow Legends is the worst rated.



As for remittance apps, Western Union, an international remittance app, was the most hated in the world, but in Japan, Block's Cash App, led by Jack Dorsey, the founder of Twitter, was rated low.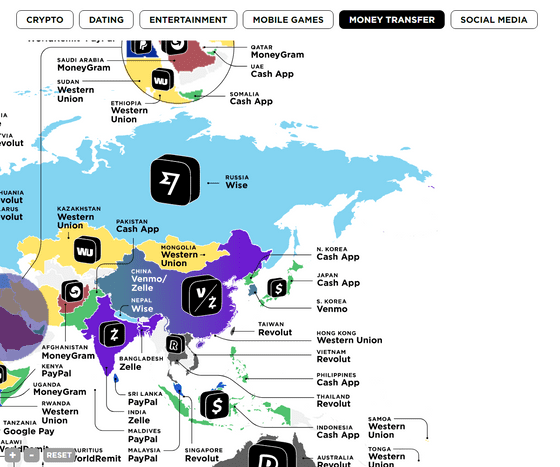 The world's most hated social media app is Facebook Messenger by Meta. Reddit, the most hated app by Japanese, is also the most hated app in Germany and Finland.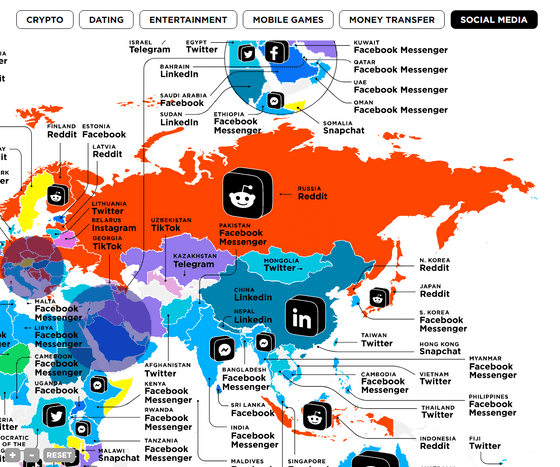 By entering the country name or app name in the search field below, it is possible to search for apps that a specific country dislikes, or vice versa.