How to update now for Pixel users who do not distribute Android 13 at all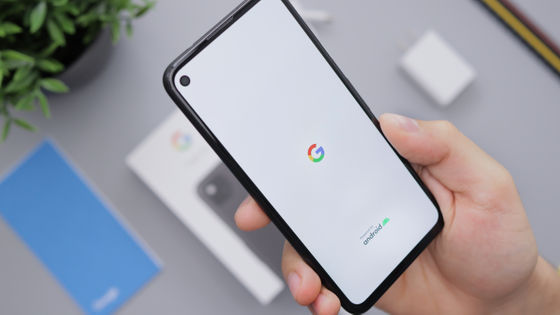 ``
Android 13
'', which was officially released on Monday, August 15, 2022, has been sequentially distributed for the Pixel series. However, some users may say, 'I can't update yet' at the time of writing the article on the third day of distribution. The IT news site The Verge introduces how such Pixel users can update to Android 13 right now.
How to get the Android 13 update on your Pixel right away - The Verge
https://www.theverge.com/23308032/how-to-get-android-13-update-pixel-beta-program
The original procedure to update to Android 13 is to download the update file from the 'Settings' app, 'System', 'System Update'. However, depending on the user, 'Your system is up to date' is displayed even though it has not been updated, and the situation does not change even if you tap 'Check for updates'.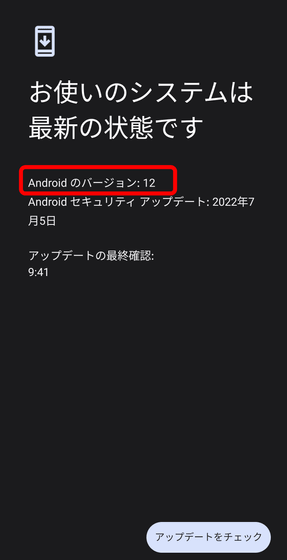 As a way to update now, The Verge introduces 'registering for Android's beta program'. It's free and you can do it right now, so I'm going to actually do it.

First, access
the Android Beta Program site
on your smartphone or PC. In that case, you need to log in to your Google account on the Pixel smartphone you want to update, and log in to the same account on the browser that opens the site.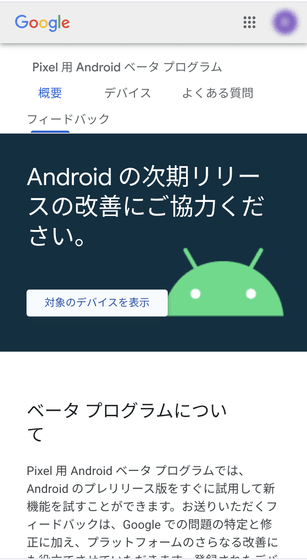 From 'Devices that can be registered' at the bottom of the page, find the Pixel smartphone you want to update and tap 'Register'.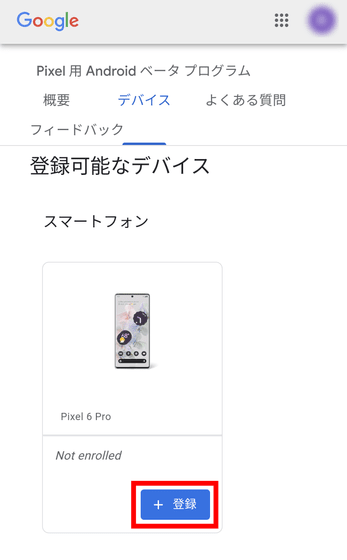 The Android beta program allows you to try out pre-release versions of Android immediately and try out new features. 'Updates delivered as part of the Beta Program are pre-release versions and may contain errors or defects that prevent your device from working properly.' Doing so may affect your device.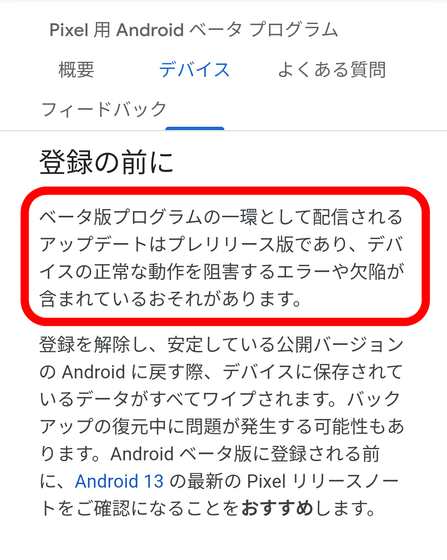 Also, 'If you install the beta version, all data stored on the device will be erased when you unregister and revert to the stable version of Android. There was a problem restoring the backup. There is also a possibility to do so.', but Android 13 is the official version of Android with stable operation, so the data will not be erased, The Verge. Read these notes carefully, and if you agree, check 'I agree to the terms of use of the beta program' and tap 'Confirm and register'.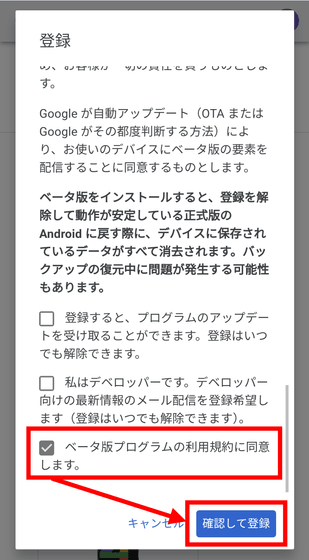 Then, 'Device registered' is displayed like this.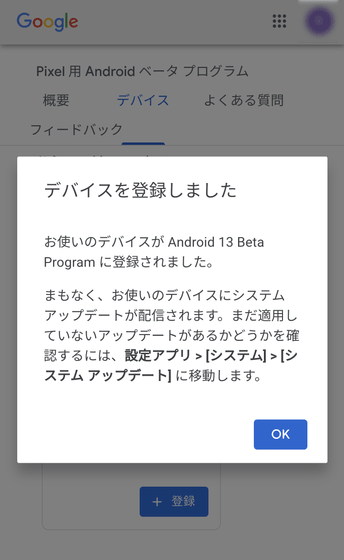 Then open the 'Settings' application on your smartphone and tap 'System' ...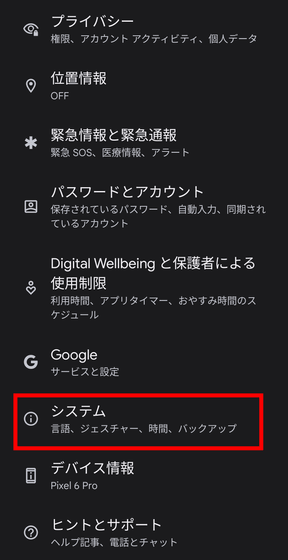 Tap 'System Update'.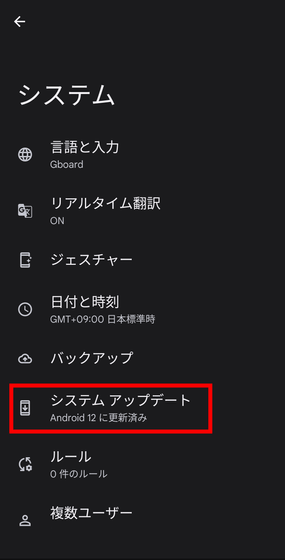 Tap 'Check for updates' ......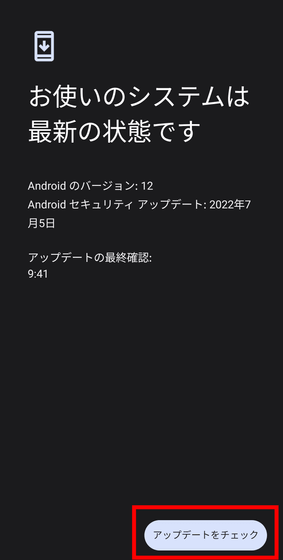 'Security update available' is displayed, so tap 'Download and install' to update. It should be noted that it is basically impossible to downgrade from Android 13 to Android 12, and that some apps may not be available due to updates because they do not support Android 13. .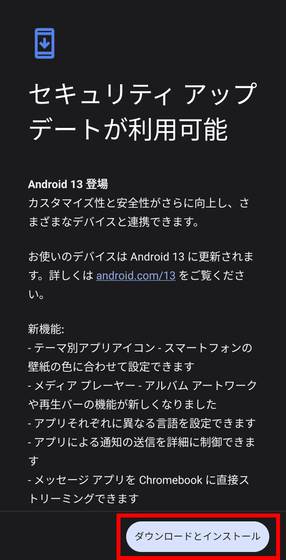 You can optionally unenroll from the Beta Program once you have finished updating. To cancel, access the previous site and tap 'Unregister'.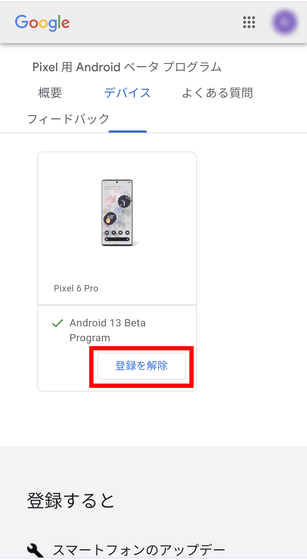 Then tap 'Unregister' to complete the cancellation.