AI ``Stable Diffusion'' that creates pictures and photos that look like they were drawn by humans along keywords has been released to the public, so I tried using it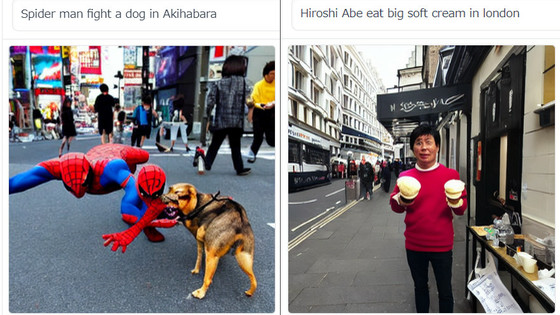 Stability AI
, a startup based in London and California, has released an image generation AI ``
Stable Diffusion
'' that can produce high-quality images as if drawn by a human artist. The model is released under the
Creative ML OpenRAIL-M license
, which allows commercial use.
Stable Diffusion Public Release — Stability.Ai
https://stability.ai/blog/stable-diffusion-public-release
CompVis/stable-diffusion Hugging Face
https://huggingface.co/CompVis/stable-diffusion
A public demonstration of Stable Diffusion can be accessed on the following page.
Stable Diffusion - a Hugging Face Space by stabilityai
https://huggingface.co/spaces/stabilityai/stable-diffusion
It is very easy to use, just enter the image you want Stable Diffusion to draw in English and click 'Generate image'. This time, enter the keyword 'girl with baloons on the beach'.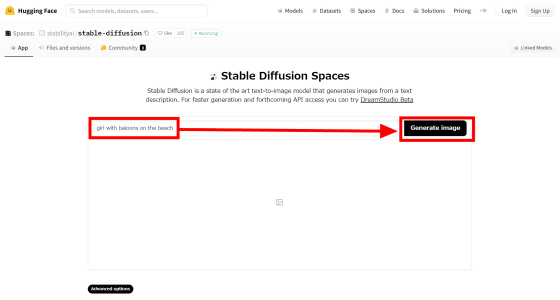 Wait several tens of seconds for generation.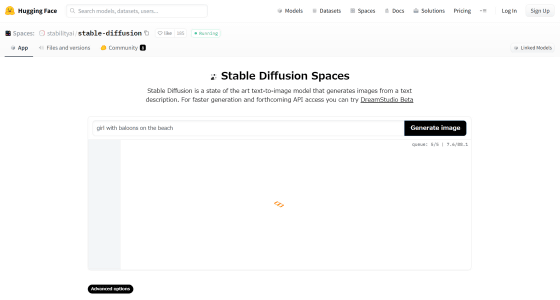 Three pictures depicting 'a girl with a balloon on the beach' were output. The size of the output image is 512x512 pixels.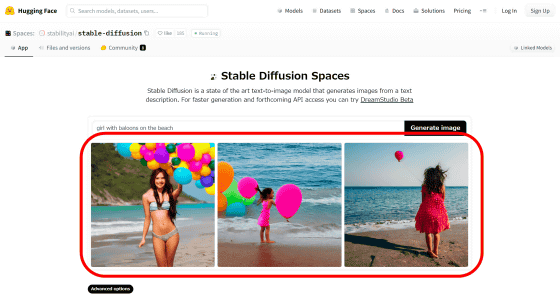 The first one is very sexy, but the girl's face is stern and looks like she's glaring at me.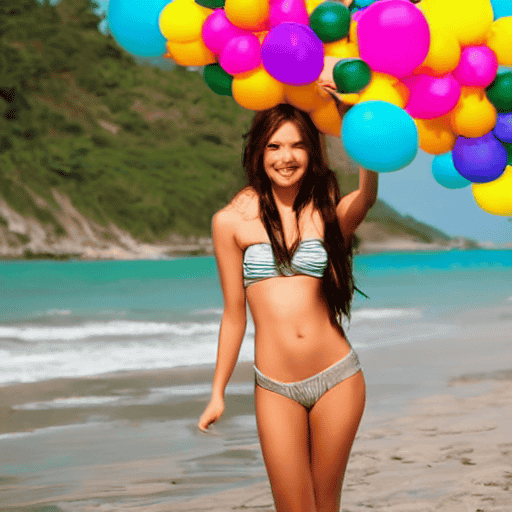 The second picture shows a much younger girl walking on the beach.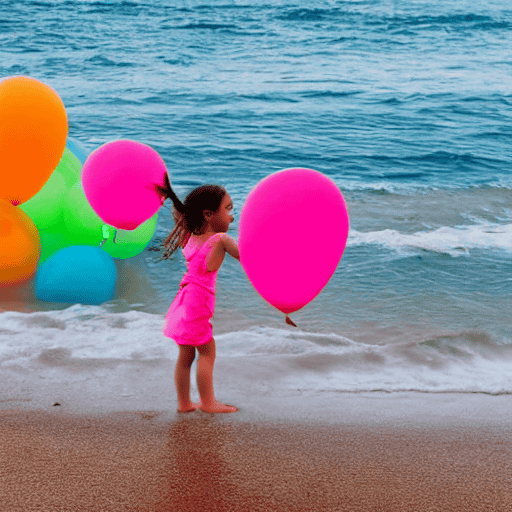 The third one was an image of a girl staring at a floating balloon on the beach.



The keyword to be entered must be in English, but the time from input to generation is quite short, and the accuracy of the image is high. So, I input various things and asked Stable Diffusion to generate an image.

'A pikachu fine dining with a view to the Eiffel Tower'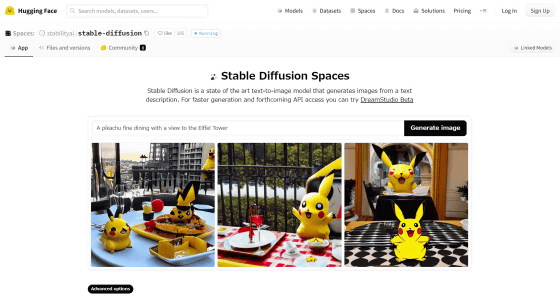 'A mecha robot in a favela in expressionist style'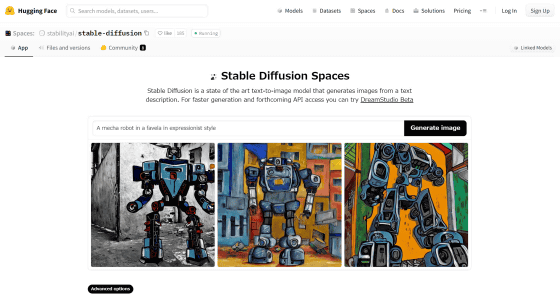 'Hiroshi Abe eat big soft cream in london' was supposed to be actor Hiroshi Abe, but a completely unknown man appeared.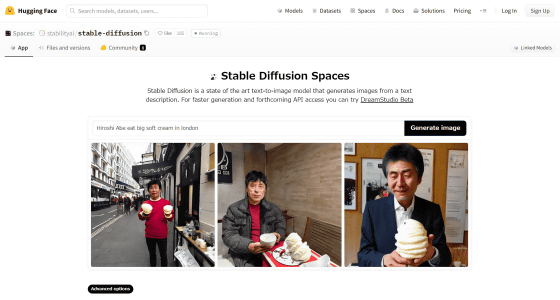 'Spider man fight a dog in Akihabara'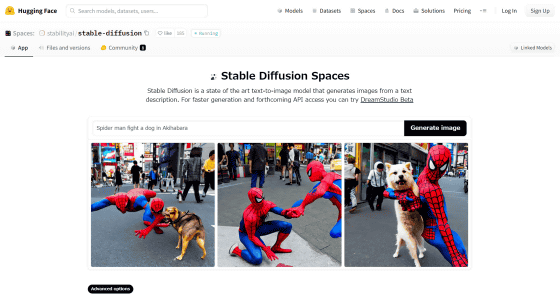 Stable Diffusion is recommended to run on NVIDIA chips at the time of writing the article, but it is planned to be updated to optimize operation on AMD, Apple M1/M2, and other chipsets. thing. Also, it seems that variants and architectures with improved performance and quality will be released in the future.

・Continued
Summary of how to use image generation AI ``Stable Diffusion'' even on low-spec PCs for free and without waiting time - GIGAZINE