``PlayStation VR 2'' overseas review summary, 4K HDR video, finger tracking, vibration function increases immersion in VR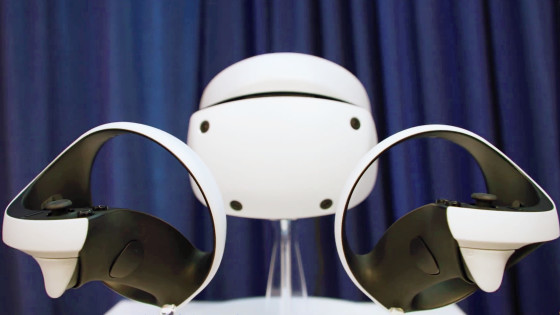 Sony will release a VR headset '
PlayStation VR2 (PSVR2)
' that connects to PlayStation 5 in 2023. In September 2022, a pre-experience meeting of PSVR2 was held for some media at Sony's US headquarters, and various overseas media reported their impressions of actually touching it, so I summarized it.
PlayStation VR2: The First Hands-On - IGN
https://www.ign.com/articles/playstation-vr2-the-first-hands-on
Hands-On With PlayStation VR2 In Four Of Its Games
https://uploadvr.com/playstation-vr2-hands-on-preview/
PlayStation VR2 hands-on: a major upgrade - The Verge
https://www.theverge.com/2022/9/14/23351946/playstation-vr-psvr-2-hands-on-impressions-horizon-call-of-the-mountain-sony
PS VR2 hands-on: High praise for the headset, 'Call of the Mountain' - The Washington Post
https://www.washingtonpost.com/video-games/2022/09/14/psvr2-ps5-horizon/
In addition, UploadVR and The Verge publish the state of the previous experience and the report together in the movie.
PlayStation VR2 Hands-On Impressions-Next Gen High End VR?-YouTube
https://www.youtube.com/watch?v=8nl9dcBJyAA
We finally tried the PlayStation VR 2 - YouTube
https://www.youtube.com/watch?v=aXz2mVD6yAw
Regarding the PSVR2 main unit, IGN states that ``the weight balance is fine and can be fixed firmly.'' Also, The Washington Post commented, 'The headset moves smoothly, is light in weight, and can be played without problems while wearing glasses.'
Interpupillary distance can be adjusted with a physical formula using a dial. It also has an eye tracking function. The display resolution is 2000 x 2040 pixels per eye, with a refresh rate of 90-120Hz and a viewing angle of 110 degrees.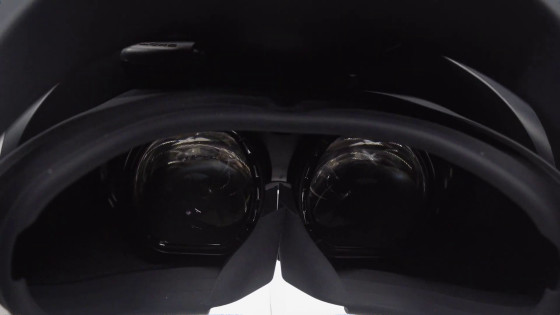 UploadVR commented, "The PSVR2's display is a high dynamic range OLED display with excellent contrast. Horror games like The Walking Dead: Saints & Sinners – Chapter 2: Retribution and Resident Evil Village can be pitch black. The performance is brilliant. This is not possible with a liquid crystal display."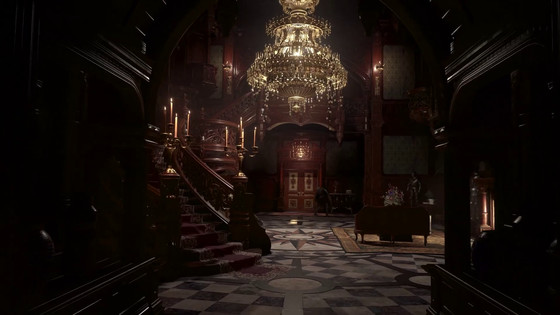 Also, PSVR2's field of view is said to be wider than the previous generation PSVR and Meta Quest 2, but The Verge said, ``I felt a little hazy at the edges of the field of view.'' Furthermore, as a drawback of the OLED display, there is a part where noise such as unevenness is born, and UploadVR says, ``If you are a sensitive person, it may be a little distracting while playing, but most people don't mind. I would,' he commented.

In addition, UploadVR pointed out that the video could be seen double, and it was sometimes difficult to read the text unless the head and hands were fixed. UploadVR speculates that it may be a problem of frame rate and refresh rate meshing, and said that it was a disappointing part that spoiled the immersive feeling.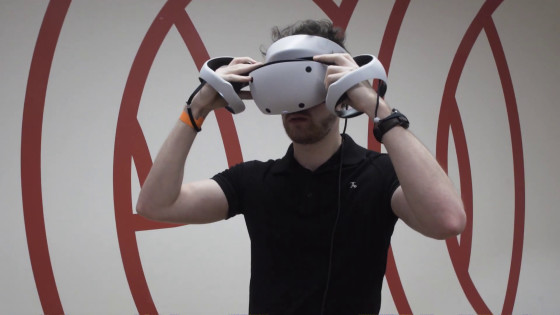 PSVR2 tracks with four inside-out cameras and controllers built into the headset. As a pre-play setting, just like Meta Quest 2, use the controller to designate a safe area around the pass-through. UploadVR said that the pass-through resolution was high, so it was very easy to see even though it was black and white, and it was easy to set up.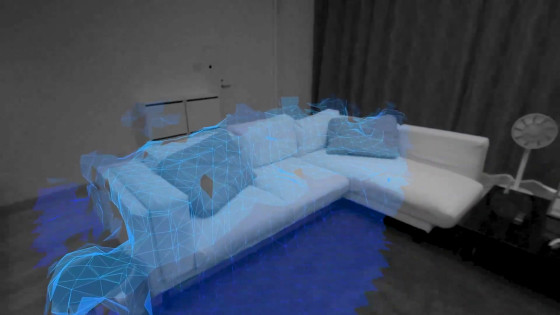 PSVR2 is a wired VR headset, but while the previous generation PSVR had to connect with the control box using multiple cables, PSVR2 is OK if you connect one cable to the PS5 main unit. The Verge evaluates it to be much more convenient and easier to use than PSVR, but commented, ``It's less mobile than a wireless headset like Meta Quest 2.'' UploadVR also said, ``Being wired was also detrimental to the immersion in VR.I was reminded of the existence of the cable when I looked back to escape from zombies at 'Resident Evil Village.'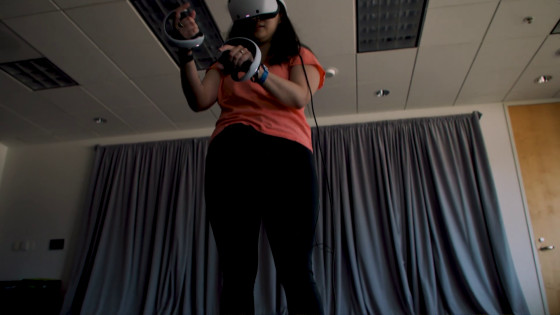 And each media pointed out that PSVR2 does not have built-in audio. In order to listen to the sound while playing with PSVR2, you can only listen to the sound of the TV connected to the PS5, wear wireless headphones, or wear earphones connected to the 3.5mm audio terminal. The Verge said, ``If you wear PS5 genuine headphones to enjoy the spatial sound that is important for experiencing VR, it is a pity that you have to wear headphones over PSVR2.'' Pointed out.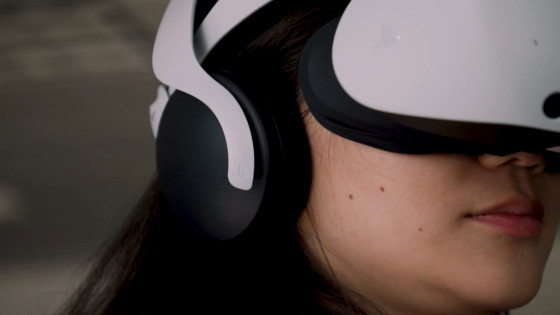 UploadVR says that the accuracy of the controller itself has greatly improved. Even if I reached behind my back or blocked one controller with the other, the controller was able to track without problems. It seems that tracking was lost when looking up at bright lights on the ceiling while wearing PSVR2, but ``Since the lighting at Sony's demo booth was too bright, there is no problem if it is about the lighting of the ceiling of a normal home. Let's go,' he said.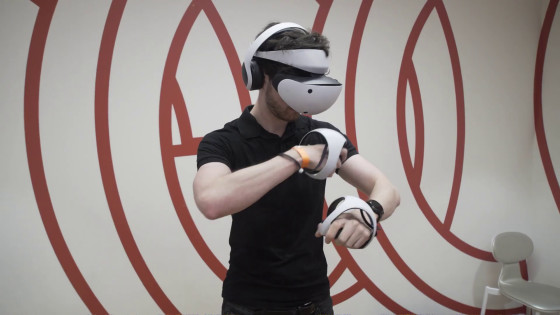 Also, IGN said, ``Valve Index has a strap to fix the controller in your hand, so you can completely release your hand, but you always have to hold the PSVR2 controller lightly.'' increase.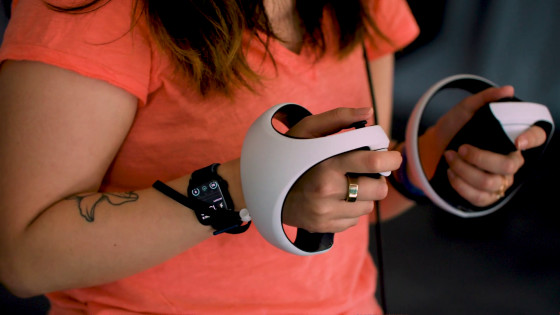 Regarding the PSVR2 controller, many media outlets agree that it is 'finger tracking'. The Verge commented, ``The finger tracking performance wasn't very accurate, but it amplified the feeling of immersion in the game.'' Horizon Call of the Mountain, which has been developed as a VR game from the beginning, seems to have had a number of scenes where finger tracking could be used. It seems that it was also possible to grasp the fruit in the bag and take it out. IGN commented, 'Although it wasn't as accurate as the Valve Index, which can also track 5 fingers, it was great fun when the finger tracking went well.'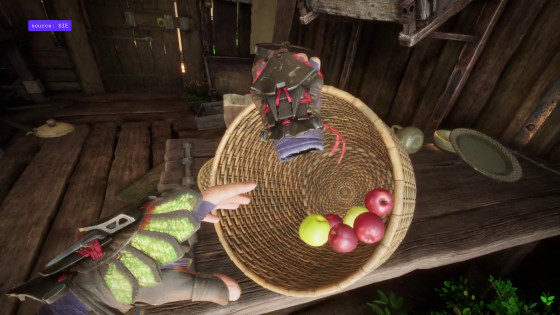 And just like the PS5's DualSense controller, the PSVR2's controller also has haptic feedback and adaptive triggers. UploadVR highly praised it, saying, 'When you draw a bow in 'Horizon Call of the Mountain' and swing a tool in 'Star Wars: Tales from the Galaxy's Edge Enhanced Edition', the vibrations transmitted to your hand are very realistic.' Also, according to IGN, the headset also has a vibration function, and it worked when it was damaged in the game.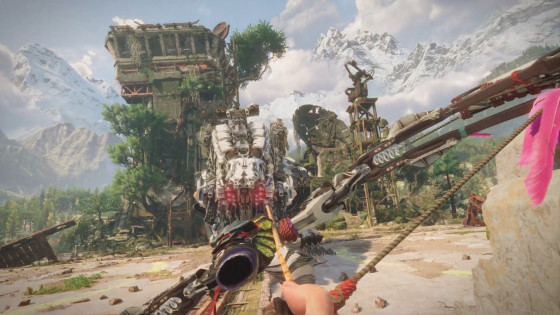 IGN highly praises `` PSVR2 is the latest device as an introduction to the VR experience with the highest visual fidelity and comfortable ergonomics '', but whether games that match such hardware will appear , And he says that the price of the key is a concern. UploadVR said, 'The PSVR2 has an impressive design, offering a very wide field of view and haptic feedback that enhances the feeling of immersion. The double vision issue is disappointing, but this is the best consumer experience I've tried so far. It can be said that it has the highest immersive feeling among VR headsets for smartphones.'