It turns out that iOS 16 has a problem that interferes with the play of sound games, and the operation calls for `` do not update to iOS 16 ''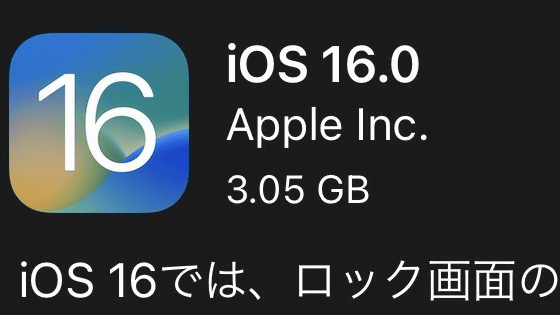 On September 13, 2022, Japan time, Apple
began distributing
the latest mobile OS ``
iOS 16
''. However, it has been reported that updating to iOS 16 will interfere with playing
music games (music games)
, and game management has warned against updating.
iOS 16 three-finger gesture bug affects some apps and games
https://9to5mac.com/2022/09/15/ios-16-bug-three-finger-games/
Apple's New iOS 16 Update Has Broken A Bunch Of Rhythm Games
https://kotaku.com/ios16-apple-iphone-rhythm-game-update-arcaea-1849542972
With iOS 16, which is also standard on the iPhone 14 series released on September 16th, new features such as lock screen customization, message editing, and
remaining battery percentage display
are attracting attention. Users with iPhone 14 or earlier models can also update to iOS 16 from 'Settings' → 'General' → 'Software Update' → 'Upgrade to iOS 16'.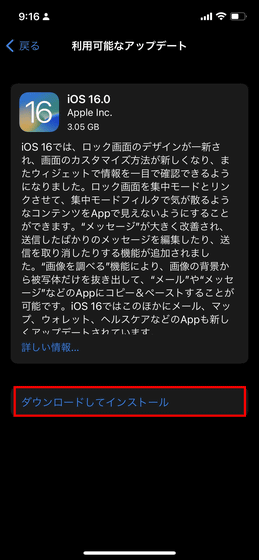 However, it has been reported that updating to iOS 16 will cause problems with playing 'music games'. Music games are games that tap and swipe the screen in time with rhythm and music, and players use multiple fingers to play the game. At this time, if you perform 'tap or swipe with three fingers', iOS 16 will display an operation bar that interferes with play.

If you look at the embedded video below, you can see how the operation of iOS 16 interferes with playing the sound game.

iOS 16 will come tomorrow, but people who play games that use 3-point touch such as sound games and TPS should not enter

pic.twitter.com/XczBuwCSdk — Shimokita̠̹̩͇̺̭͓̱͇̯̰̭̺ͅͅ (@ShimokitaLand) September 12, 2022


If you tap at the right time according to the notes flowing on the screen ......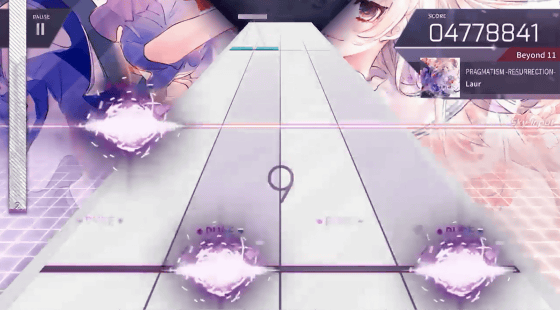 Suddenly a bar saying 'There is nothing to copy' was displayed at the top of the screen. In music games, it is important to pay attention to the 'notes' that flow from the top of the screen, but the bar is displayed so that it covers the notes, which is very disturbing.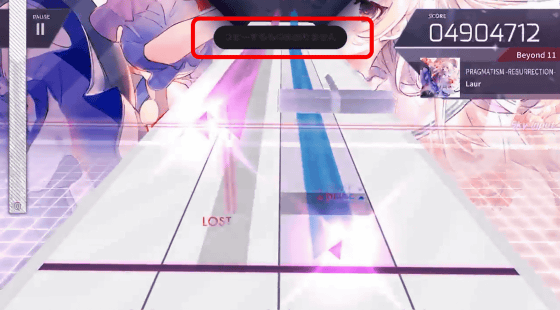 After a while the bar disappeared, but ...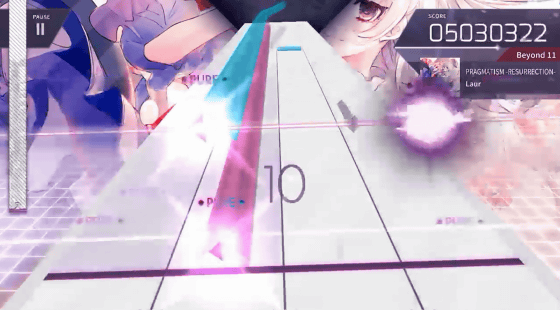 A bar appears again when playing. It's not completely unplayable, but it's not comfortable to play.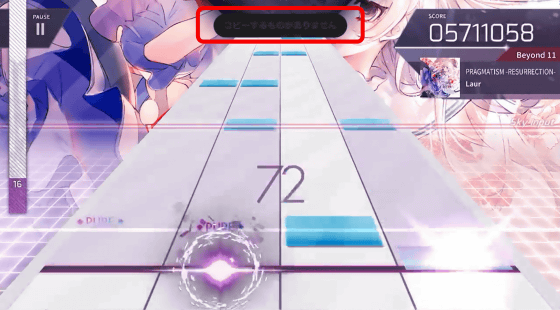 From the previous version of the iPhone, there is a function that displays an operation bar that allows you to 'copy and paste' and 'retry text input' by tapping or swiping the screen with three fingers. Before iOS 15, this operation bar was only displayed when operating an application related to text input. However, in iOS 16, which has just been released, the operation bar is displayed even in apps such as games, Safari, and the camera, which is a big hindrance to playing sound games that tap the screen violently.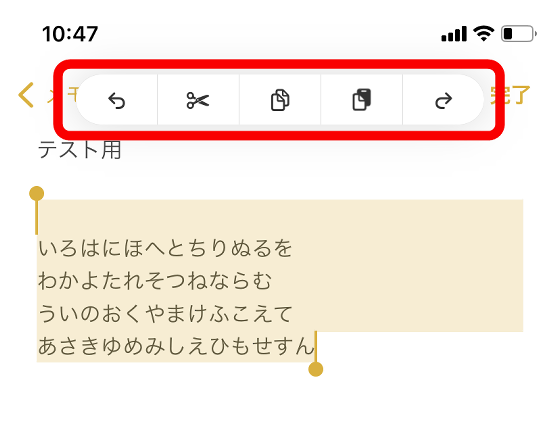 In response to this problem, domestic and overseas sound game operators such as ' Project Sekai Colorful Stage! feat. Hatsune Miku (Proseca) ', ' Arcaea ', 'Ensemble Stars!! doing.

【news】
After updating to 'iOS 16', we have confirmed an OS-related issue where the toolbar appears when you use three fingers.
This issue cannot be resolved until Apple responds, so please refrain from updating to 'iOS 16' until the issue has been resolved and operation has been confirmed.

*Please check the announcement for details #Proseca

— Project Sekai Colorful Stage! feat. Hatsune Miku [Proseca] (@pj_sekai) September 13, 2022
After updating to iOS16, we have confirmed that a problem occurs when using three fingers. Unfortunately, there is currently no workaround for this problem. Therefore, please do not update to iOS16 until Apple adds an option to disable it from the system. #arcaea

— Arcaea Official (@arcaea_jp) September 13, 2022
【news】

On iOS 16, we have confirmed that the toolbar is displayed on the screen when you operate with three fingers.
This phenomenon is caused by the OS and cannot be avoided by responding to the application or setting the terminal, etc.
Please refrain from updating the OS until this issue is resolved. #Ansta

— Ensemble Stars! ! Music [Official] (@enstars_music) September 14, 2022


A case where the bar displayed by tapping or swiping with three fingers got in the way of the game app was also reported in iOS 13 released in 2019.

iOS 13.0 bug, obstacles to play with many apps such as PUBG - iPhone Wired
https://iphone-mania.jp/news-261153/

Bugs were fixed immediately for iOS 13, and there were no problems with iOS 14/15 after that, so it is likely that the same bug fixes will solve the problem this time as well. Gaming media Kotaku said, ``It's a shame that (fixes made in iOS 13) were left out in this latest update, but it's not too far away to fix this public issue. I would,' he said.

In addition, it has been reported that iOS 16 has some functions that cannot be used at the time of release, and it is also known that the release of iPadOS 16, which is released at the same time as iOS every year, will be delayed until October.

Summary of functions of 'iOS 16' that can not be used at the time of release, postponement of the iCloud shared photo library function of the featured function - GIGAZINE