Razer, a gaming device maker, announces the handheld game machine 'Razer Edge 5G'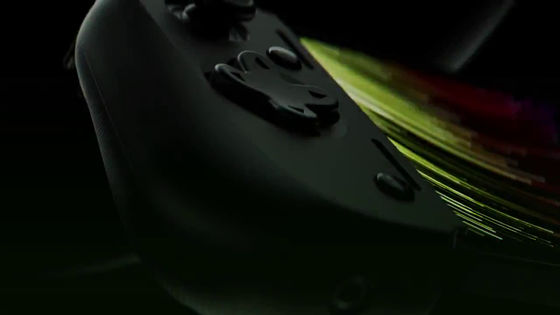 Razer
, a gaming device maker, has announced that it has developed the ``
Razer Edge 5G
'', a portable game machine that can use 5G communication, in cooperation with
Verizon
, a major American telecommunications carrier, and
Qualcomm
, a major semiconductor.
Verizon unveils the future of 5G home entertainment during Mobile World Congress keynote | About Verizon
https://www.verizon.com/about/news/verizon-razer-edge-5g-nfl-plus-play-router
Razer joins the "handheld streaming console" wars, which are now a thing somehow | Ars Technica
https://arstechnica.com/gaming/2022/09/razer-is-making-a-streaming-focused-handheld-console-for-some-reason/
On September 22, 2022, Logitech announced its own Android-based mobile game console '
Logitech G CLOUD
'. Logitech G CLOUD is a dedicated cloud game machine that not only supports cloud game services such as Xbox Game Pass and GeForce NOW, but also supports remote play of games using SteamLink and Xbox apps.
Logitech announces portable game machine 'Logitech G CLOUD', specializes in cloud games with full HD display - GIGAZINE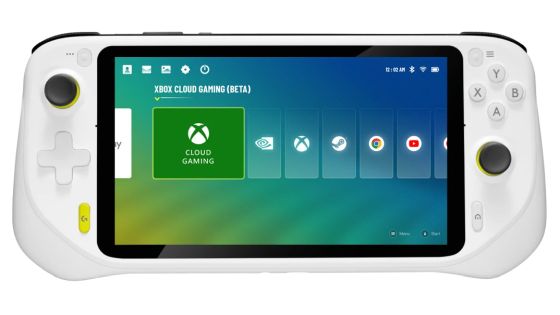 Just one week later, on September 29, 2022, Razer also announced its own handheld game machine, the Razer Edge 5G. As the name '5G' indicates, it will be the world's first portable game machine that supports 5G communication. Because it is possible to connect to the network, it supports game play in the cloud, but one of the differences from Logitech G CLOUD is that it is also possible to download and play games locally.
BREAKING: @Verizon , @Razer and @Qualcomm are teaming up on the world's first 5G mobile gaming handheld—Razer Edge 5G! It will allow you to play your favorite games regardless of whether you are gaming in the cloud, on an app or streaming from your console. https://t.co/TYPw5xFyeF pic.twitter.com/F9Vg3CfABl

— George Koroneos ?????????? (@GLKCreative) September 28, 2022


Adopted a design with cross keys and analog sticks placed next to the display, which is almost standard for portable game consoles.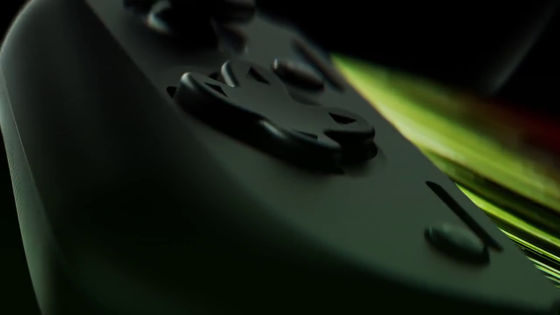 The grip is curvy and even has the Razer logo.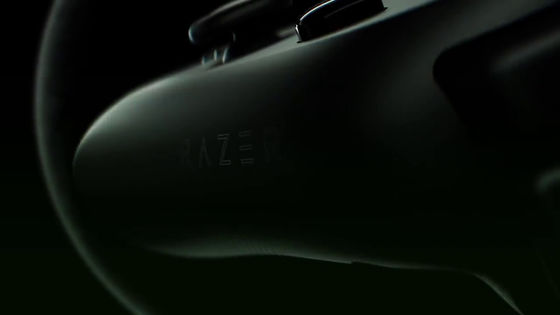 The display resolution is unknown at the time of article creation.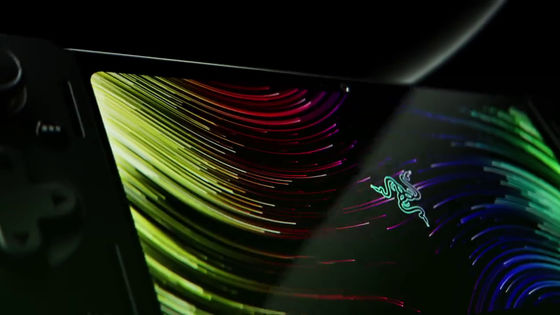 In addition to the L1 and L2 buttons on the top part, there is also a small button written as M1. The L2 button adopts a trigger type that can be pushed in the same way as the PlayStation 5 DualSense wireless controller.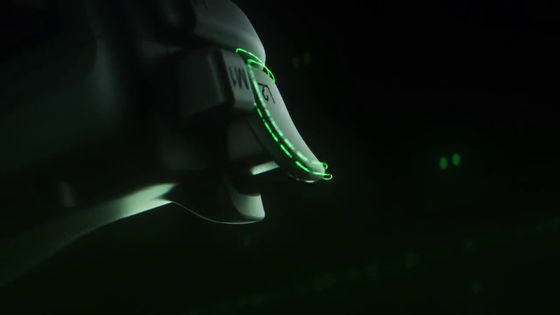 Since it is equipped with Qualcomm's SoC for gaming devices '
Snapdragon G3x Gen 1
' at the heart, it seems that it will be possible to play Android application games. When the Snapdragon G3x Gen 1 was announced, Razer released a kit for developers of portable game machines equipped with the same SoC, and the specs of this kit are a 6.65-inch organic EL display (OLED) with a refresh rate of 120Hz, 1080p. It was equipped with a (full HD) webcam and a 4-way speaker compatible with Snapdragon Sound, and it was also compatible with 144fps game play by outputting to an external monitor using DisplayPort USB-C.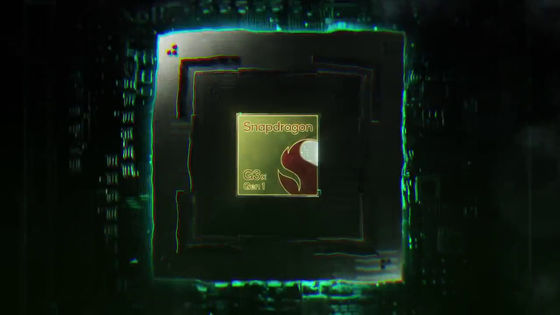 Details of the Razer Edge 5G will be announced at
RazerCon 2022
on October 15, 2022.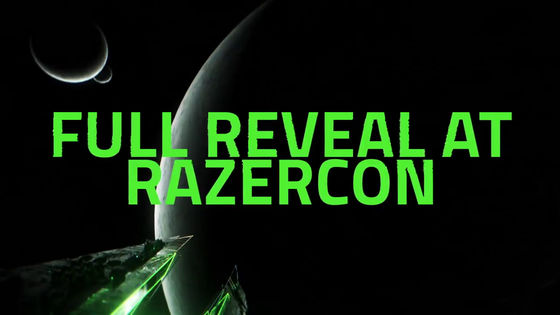 Since the Xbox logo is also displayed at the end of the video, it seems to correspond to '
Xbox Cloud Gaming
', Xbox's cloud gaming service.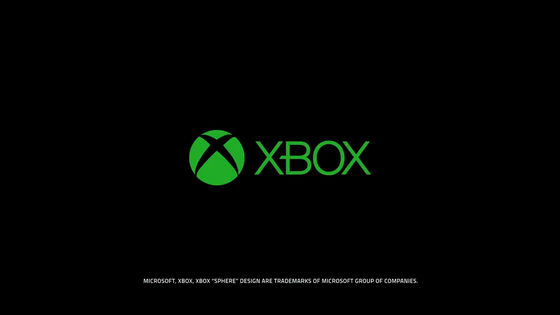 Overseas media Ars Technica said, ``The design of the Razer Edge 5G is reminiscent of the Razer Kishi V2 .'' ``The Steam Deck, Valve's handheld game console that natively supports thousands of Steam games, focuses on cloud gaming. Razer Edge 5G and Logitech G CLOUD may meet the needs of some users as portable game consoles that do not have high hardware specs.'

In addition, the selling price of Steam Deck, which is a competitive portable game machine, in Japan starts at 59,800 yen including tax, and the sale of Logitech G CLOUD in Japan is undecided, but in the United States it is reserved for $ 299.99 (about 43,000 yen). We are accepting applications.