Fair Trade Commission on-site inspection at Apple's Korean office, complaint from mobile game association for overcharge of fee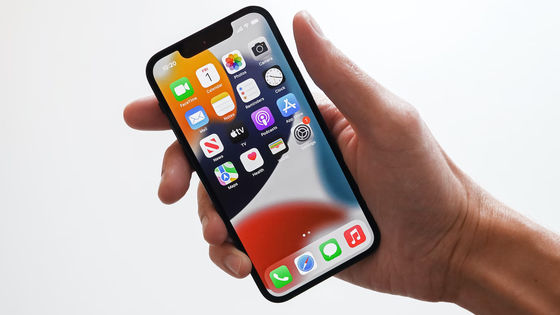 It turns out that officials from the South Korean Fair Trade Commission conducted an on-site inspection of Apple's South Korean office. This is reportedly in response to complaints from the Korea Mobile Game Association about fees.

FOSS Patents: Apple's Korean offices raided by antitrust authority over allegations it charges 33% commission to developers: yes, its App Store collects even more than 30% in some countries

http://www.fosspatents.com/2022/09/apples-korean-offices-raided-by.html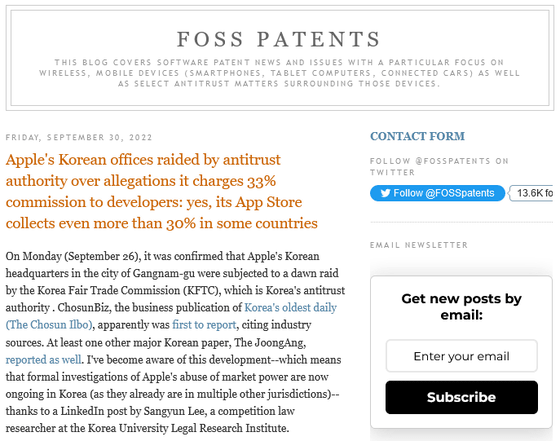 Apple Korea offices raided by antitrust officials | AppleInsider
https://appleinsider.com/articles/22/09/30/apple-korea-offices-raided-by-antitrust-officials

Apple's Korea Offices Raided by Antitrust Regulators Over Allegations It Charges Developers 33% Commission - MacRumors
https://www.macrumors.com/2022/09/30/apple-korea-offices-raided-antitrust-regulator/

The content of the allegation is that the developer who publishes the application on the App Store is originally charged 30% of the fee taken by Apple, but more than 30% is taken in Korea. In fact, South Korea has a 10% value-added tax (VAT), so Google collects 30% as a fee without VAT, while Apple collects 33% without VAT. thing.

Apple has reduced the fee to 15% for small businesses and first-year subscriptions, but even in this case, VAT will be added later, so the collection amount will be 16.5%.

The accumulation of this '3%' is said to be worth 240 million dollars (about 35 billion yen) in the five years from 2015 to 2020.

There are other cases where the fee is not ``30%'', such as the UK (31.5%), France and Italy (32.1%), and Turkey (35.25%), but none of them have complained yet. That's it.

In January 2022, Apple announced that it will comply with Korean laws that prohibit app store operators from requiring developers to use their own in-app payment systems, and from June 2022, alternative payment systems will be introduced. Although it is possible to use it, it has been pointed out that the fee at the time of use is set to 26%, which is exorbitant. With this setup, developers using a third-party payment system will cost about twice as much as using Apple's in-app payment system.


in Note, Posted by logc_nt