``Hot stew cream'' tasting review that can make a gentle stew of meat and vegetables just by warming it in a microwave oven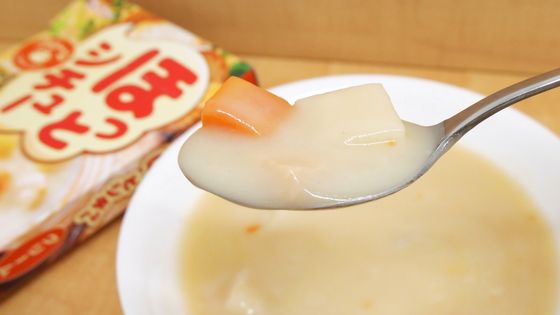 From house foods that are familiar with stews and curries, retort food `` Hot Stew Cream '' that can easily make white stew in the microwave has appeared. For the cold season, I was able to make a stew that warms me up easily, so I actually ate it to see what it tasted like.

Hot Stew [Cream] | Product Catalog Top | House Foods

https://housefoods.jp/products/catalog/cd_1,090387.html
The package of 'hot stew cream' looks like this.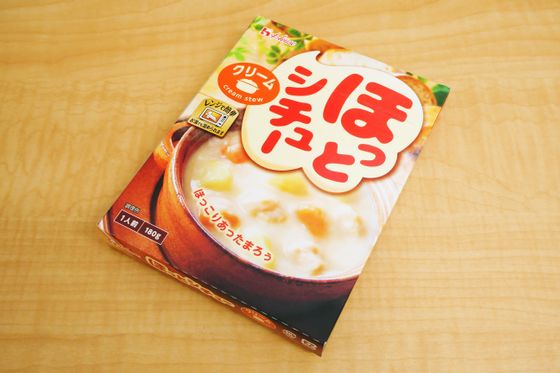 Raw material names include potatoes, carrots, wheat flour, chicken, beef tallow mixed oil, sugar, skimmed milk powder, etc. Contents per pack is 180g.




There was a retort pack in the box.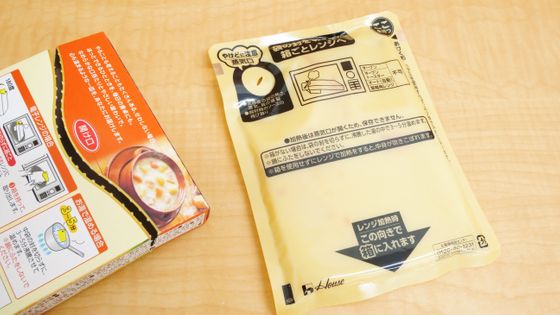 Cooking is easy because it is a retort bag. On the back of the package, there are instructions on how to heat it in the microwave and how to heat it in hot water.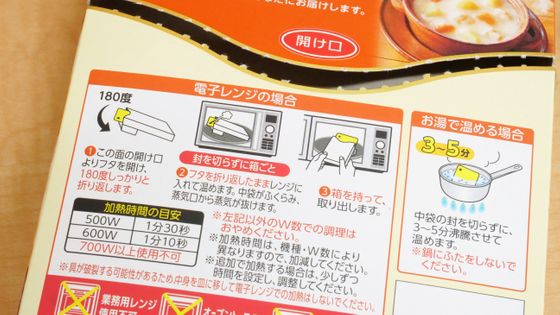 This time I chose a more convenient microwave cooking. First, fold the lid firmly back 180 degrees while keeping the retort pack in the box.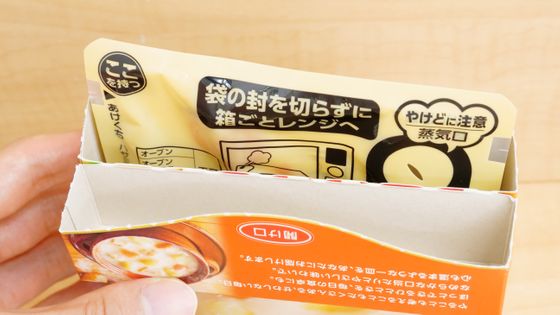 Put it in the microwave with the lid folded back to warm it up. The standard heating time is 1 minute 30 seconds for 500 W, 1 minute 10 seconds for 600 W, and heating at 700 W or more is impossible.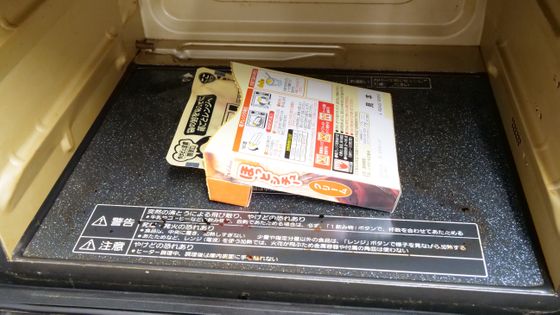 Take out when heating is completed ......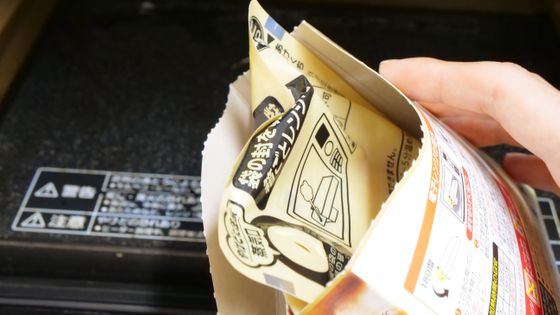 It is OK if it is on a plate or mug. Just warmed up a little in the microwave and the stew was easily completed.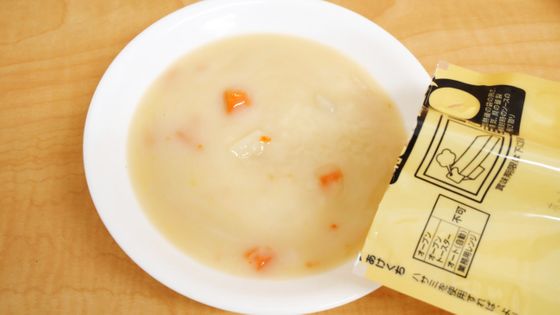 The stew roux has a thick and smooth texture, and you can feel the creamy flavor and the umami of chicken, and potatoes and carrots also have a strong presence as ingredients. Overall, it had a mellow and gentle taste, and it was finished in a stew that warmed me from the inside.



``Hot stew cream'' can be purchased at retail stores and mail order nationwide from August 15, 2022, and the reference retail price excluding tax is 153 yen. At the time of writing the article, Amazon.co.jp also accepted orders, and the price was 826 yen for a set of 5 (about 165 yen per piece).

Amazon | House Hot Stew Cream 180g x 5 [Range compatible, easy cooking possible in range] | House | Stew mail order