Haagen-Dazs 'Rich Milk Crunch' Tasting Review with super rich milk flavor that is crispy outside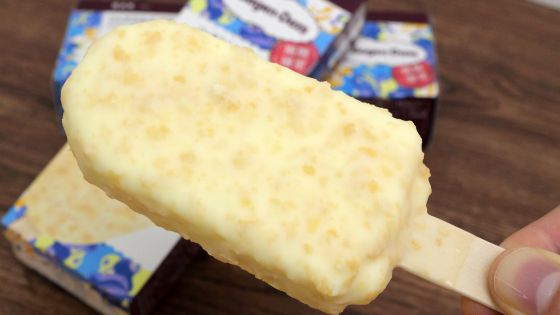 In the Haagen-Dazs ice cream bar series, `` Rich Milk Crunch '' using rich milk and crispy fiantine (finely crushed thinly baked crepe dough) will be available for a limited time on Tuesday, October 25, 2022. joined in. It is said that it is finished in an ice cream bar that can enjoy the elegant taste of milk ice cream and white chocolate with a crispy texture, so I actually purchased it and checked the taste.

Bar 'Rich Milk Crunch' | News Release | Haagen-Dazs Japan Häagen-Dazs

https://www.haagen-dazs.co.jp/company/newsrelease/2022/0922.html
I found the desired 'rich milk crunch' at the ice cream corner of the supermarket.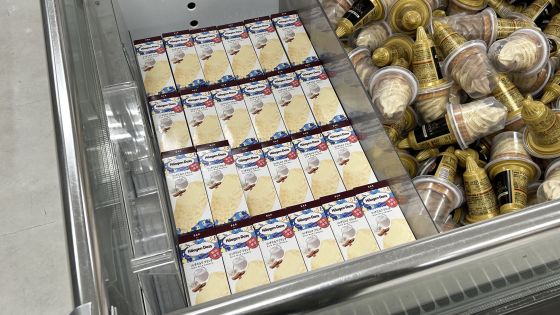 I bought it and brought it home.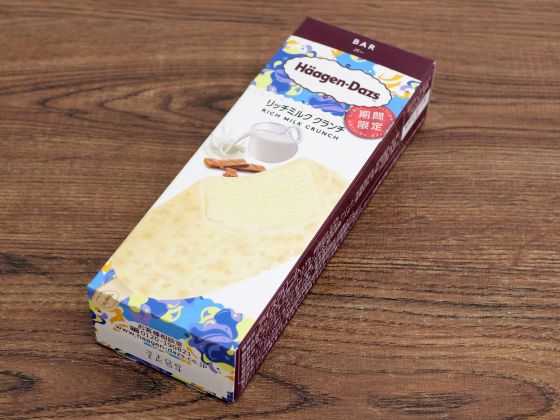 The type of 'rich milk crunch' is 'ice cream', which contains 9.5% non-fat milk solids, 13.5% milk fat, and 0.5% egg fat. In addition, white chocolate coaching, cream, skim milk powder, sweetened condensed milk, fiantine, etc. are used as raw materials.




The calorie per piece is 269 kcal.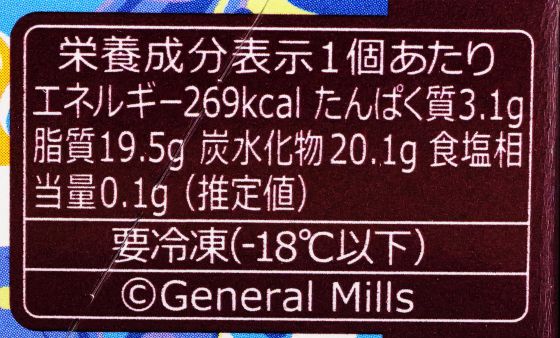 Inside the box, 'Rich Milk Crunch' was wrapped in a bag.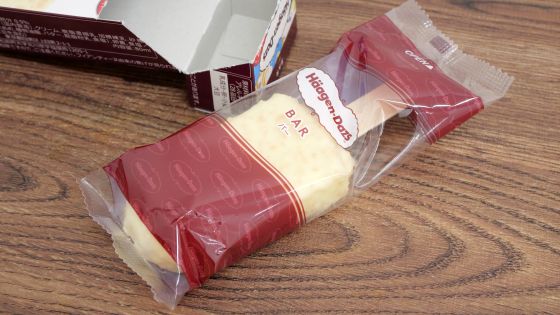 'Rich milk crunch' looks like this. The cream-colored surface is covered with brown fiantine.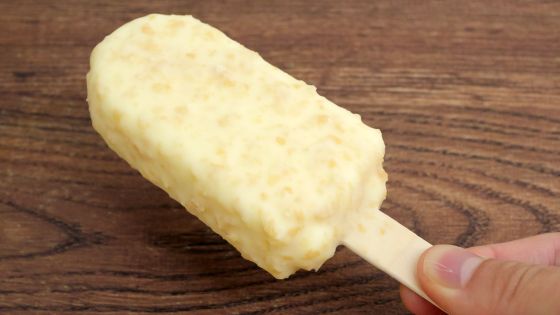 The cross section looks like this. A thin layer of white chocolate coating envelops the white ice cream.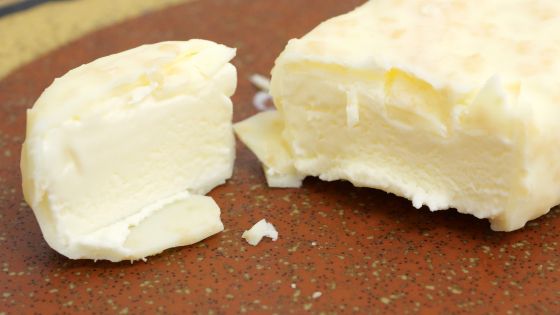 When I try to eat it, the chocolate coaching on the surface has a crisp texture that makes the sound 'crisp' heard around me. The ice cream inside has a rich milk flavor, and you can enjoy the texture of soft ice cream and crisp coaching at the same time. Even if you take it out of the freezer and wait for a while, the chocolate coaching will keep the crispy texture, so it is highly recommended to wait for a while and enjoy the change in texture, 'crispy outside, melty inside'.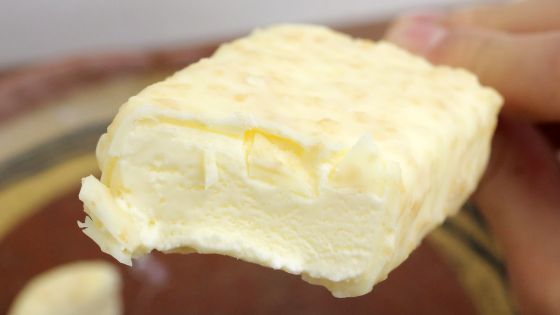 The suggested retail price of 'Rich Milk Crunch' is 319 yen including tax, and it will be sold at supermarkets and convenience stores nationwide from Tuesday, October 25, 2022.