I tried McDonald's ``Rice Karubi'' and ``Rice Chicken Rich Soy Sauce Tailoring'' with plenty of volume sandwiched between spicy ribs, chicken cutlet & cheddar cheese with rice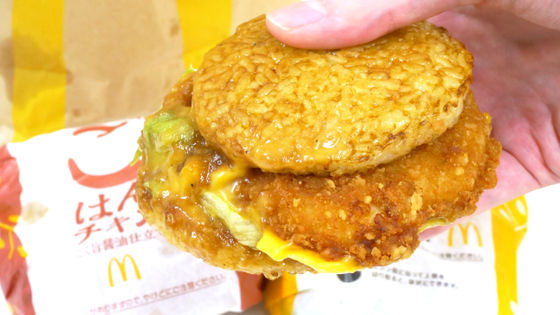 McDonald's, a hamburger chain, has two types of rice burgers, ' Rice Karubi ' and ' Rice Chicken Rich Soy Sauce Tailoring ', from November 2, 2022 (Wednesday). "Rice Karubi" is a juicy beef patty, marinated in a spicy sauce with plenty of flavor, crunchy lettuce and sweet lemon sauce. A dish that was sandwiched with. In addition, "Rice Chicken Rich Soy Sauce Tailoring" is a chicken patty with a light batter, the sweetness of plenty of onions, the fragrant soy sauce sauce with the rich taste of garlic, crunchy lettuce, and mellow cheddar cheese. I actually bought it at McDonald's and tried it as a dish that was sandwiched with rice.

Introducing 3 kinds of "Rice Burger" made with 100% Koshihikari rice from Niigata Prefecture! Two new products that are "perfect for compatibility" with rice! Appeared full of hot requests! 'Rice Karubi' Crispy chicken x fragrant soy sauce 'Rice chicken rich soy sauce'

https://www.mcdonalds.co.jp/company/news/2022/1027a/
/ #Let's eat rice Karubi tonight❗️
\

Finally, today 11/2 (Wednesday) from 5:00 in the evening, #Rice Karubi will be on sale for a limited time ????

If you reply to this post with [ #Eat a meal tonight ], a total of 100 people will receive a Mac card worth 1,000 yen for 2 days by lottery ????

Let's finish the day by eating a #rice burger right away!

— McDonald's (@McDonaldsJapan) November 2, 2022


Immediately, I bought 'Rice Karubi' and 'Rice Chicken Rich Soy Sauce Tailoring' and came back.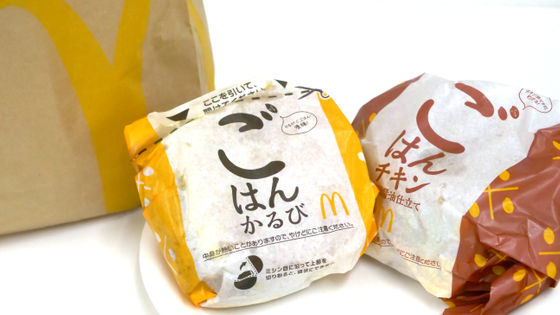 First of all, I will eat from 'Rice Karubi'. When opening the wrapping paper it looks like this.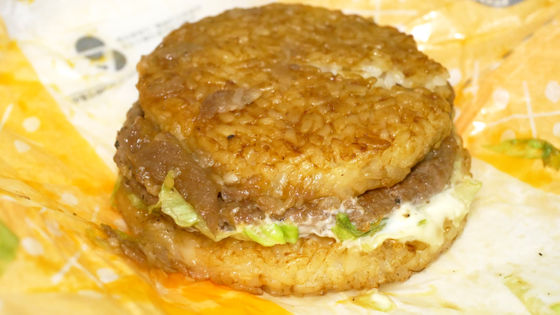 The height of the burger using rice buns is about 4cm.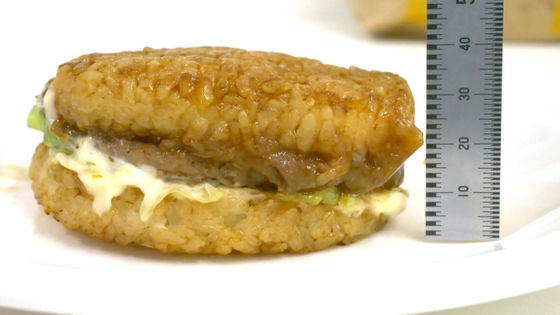 The ingredients under the rice buns are beef patties and cabbage with sweet lemon sauce, and ribs soaked in spicy sauce.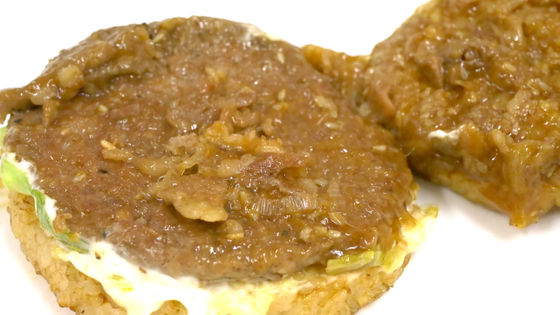 When eating, the ribs on the beef patty are very juicy and go well with the rice buns. The spiciness is a level that even people who are not good at spicy food can eat without problems, and it is slightly spicy. The sourness of sweet lemon is not so strong. The buns are rice, so there is enough volume.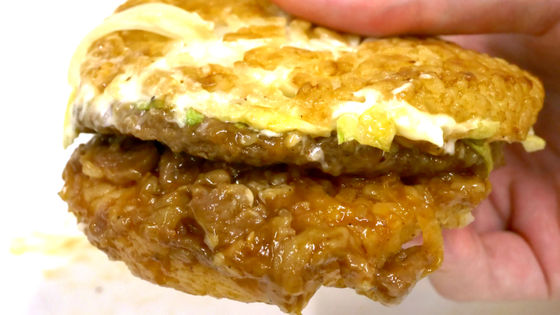 Next is 'Rice chicken rich soy sauce tailoring'. The chicken cutlet protrudes from the rice buns.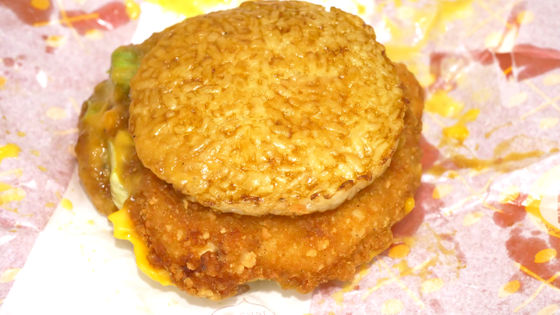 The height of the burger sandwiching the chicken cutlet is about 5 cm.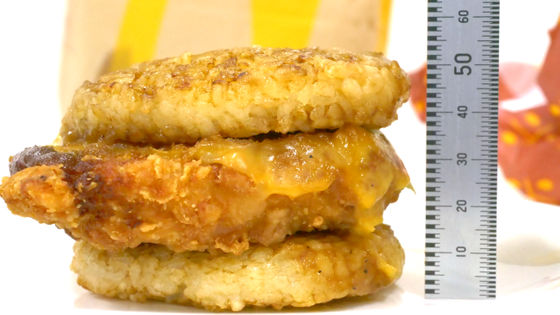 Ingredients are chicken cutlet, cabbage, and cheddar cheese. It is said that soy sauce sauce is mixed with onions and garlic.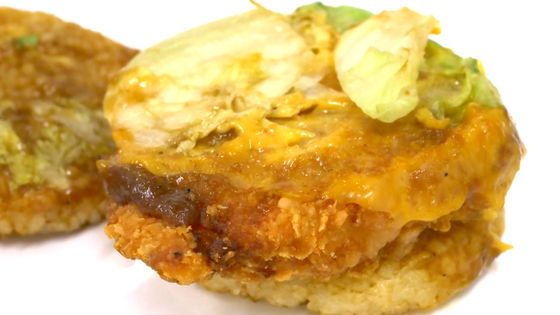 When I tried a bite, the flavor of dark soy sauce sauce and the flavor of cheddar cheese combined, giving it a unique flavor. The sweetness of the rice, the saltiness of the cheddar cheese, and the umami of the soy sauce sauce go well together.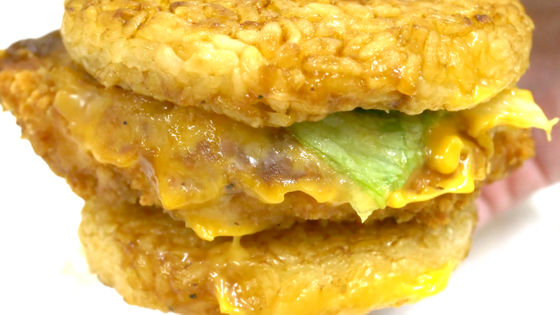 The two new burgers can be purchased as a night Mac menu at McDonald's nationwide from November 2, 2022 (Wednesday), excluding some stores. The single item price is 510 yen including tax for 'Rice Karubi' and 440 yen for 'Rice Chicken with Rich Soy Sauce'. Also, from the same day, the ever-popular 'Rice Teriyaki' will be on sale.