What is 'Unstable Diffusion', a group passionate about creating 18 erotic images with image generation AI?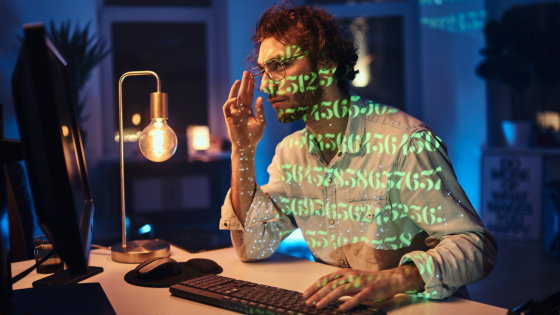 As soon as the highly accurate image generation AI ``
Stable Diffusion
'' was released in August 2022, some users began to explore ways to use it to generate pornographic images. TechCrunch, a technology media, reports on the community ``
Unstable Diffusion
'' that aims to generate highly accurate 18 prohibited pornographic images using Stable Diffusion.
Meet Unstable Diffusion, the group trying to monetize AI porn generators | TechCrunch
https://techcrunch.com/2022/11/17/meet-unstable-diffusion-the-group-trying-to-monetize-ai-porn-generators/
As soon as Stable Diffusion was released by AI development startup Stability AI, some users on overseas bulletin boards Reddit and 4chan began generating nude images and fake nudes of celebrities. However, Reddit has closed the board dedicated to AI pornography, and some illustration posting sites have begun to specify the
ban on posting AI-generated art,
and AI pornography forums have moved to Discord, etc. thing.
The forum Unstable Diffusion, which is overwhelmingly influential among AI pornography generation forums, aims not only to generate high-quality pornographic images, but also to build a business using pornography generation AI.
The official account opened on Patreon,
an artist support site, offers support plans with benefits of $ 3 (about 420 yen), $ 10 (about 1400 yen), and $ 25 (about 3500 yen). We are collecting $ 2,500 (about 350,000 yen) per month from hundreds of users.
"In just two months, we have grown to a team of over 13 people with many consultants and volunteer community moderators," said Arman Chaudhry, a member of Unstable Diffusion. We see opportunities to innovate in usability, user experience and expressiveness to create tools that benefit.'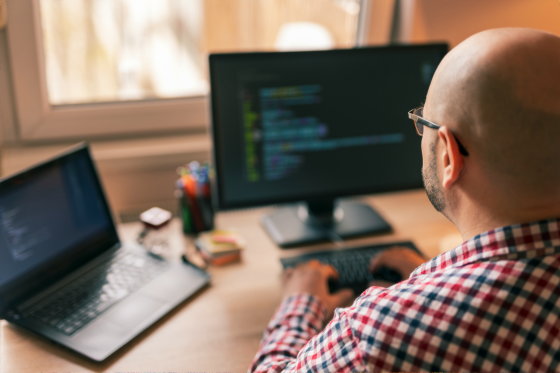 Unstable Diffusion was launched on Reddit in August 2022, but later moved to Discord, with about 48,000 Discord members at the time of writing. In the Discord server overview column, ``Unstable Diffusion is a server dedicated to creating and sharing AI-generated NSFW'' and ``We are committed to providing resources and mutual assistance to anyone trying to create erotic images. We will share prompts, artwork and tools designed to get the most out of your AI generator.'

Originally, Unstable Diffusion served as a place to share AI-generated porn and find out how to remove content filters from image-generated AI. However, immediately, several server administrators began using existing open source image generation AI to explore building their own AI system specializing in pornography generation. Stability AI seems to have been useful in Unstable Diffusion's efforts because it adopts a laissez-faire approach to customizing Stable Diffusion, except when clear violations of law or harm to others are recognized.

The problem with building a pornographic AI was
that only 2.9%
of the NSFW material included in Stable Diffusion training was often unsuccessful in generating sexual content. Therefore, Unstable Diffusion recruits volunteers to collect pornographic data sets used for adjusting Stable Diffusion and is improving the generated AI pornography.
Unstable Diffusion's Discord server has a soft erotic SFW channel, a channel dedicated to two-dimensional erotic images, a channel for
VS chemoners
, a channel dedicated to sadistic images such as
BDSM
, etc., and users are Unstable. It is said that Diffusion's bot is used to generate images according to the theme. Unstable Diffusion claims to have generated more than 4.3 million images by the time the article was created, and it seems that members are holding image generation contests irregularly to help improve the model.
In addition, Unstable Diffusion aims to become an 'ethical' community that prohibits content with child pornography, deep fakes, and excessive bloodshed, and users are required to comply with the terms of use. Chaudhry claims that Unstable Diffusion's server employs a filter that blocks image generation for specific people and has a full-time moderation team. "Our Discord server allows only fictitious and legal image generation, both SFW and NSFW. For professional tools and business apps, we work with partners to provide moderation and filtering that best meets their needs and commitments. We will reconsider the rules.'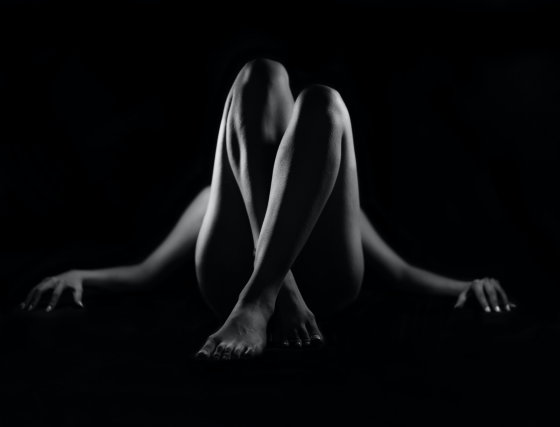 While Chaudhry is optimistic about AI-generated porn, concerns have been raised about porn-generated AI like Unstable Diffusion. Abhishek Gupta, founder and principal investigator of the Montreal AI Ethics Institute, said in an email to TechCrunch that the API's image generation filters could be bypassed. He argues that servers like Unstable Diffusion become a collection point for problematic content, allowing malicious users to interconnect and improve their skills, as well as increasing the mental load on content moderation.

As with other image-generating AIs, there is also the danger that the emergence of porn-generating AI will threaten the jobs of existing artists and actors. Greg Rutkowski , who is often used in AI image generation prompts, feels uncomfortable and threatened that his style is being imitated by AI. Hollie Mengert , who has released an AI that generates illustrations that reproduce his own style, said, ``If I had been asked for permission in advance, I wouldn't have said yes.''

Chaudhry claims Unstable Diffusion is looking for ways to be fairer to the arts community and give back to artists. However, he did not explain how to return to specific artists or how to request exclusion from the training dataset.

There is also the problem that the pornographic images generated by AI reflect the bias contained in the training data. Milo Wissig, a transgender painter, says that as of 2021, no image generation AI can successfully generate transgender pornographic images, and white heterosexual image generation AI trained on mainstream porn It points out that racial and sexual orientation biases are ingrained in

In the future, Chaudhry said, Unstable Diffusion will evolve into an organization that supports a wide range of AI-powered content generation, providing tools and resources to help build AI systems for a variety of needs. . Towards this goal, they are collecting funds by securing subsidies from cloud computing providers and launching campaigns on the cloud funding site Kickstarter.