In the image generation AI ``Stable Diffusion 2.0'', it is difficult to generate images that imitate erotic images and patterns, and users are furious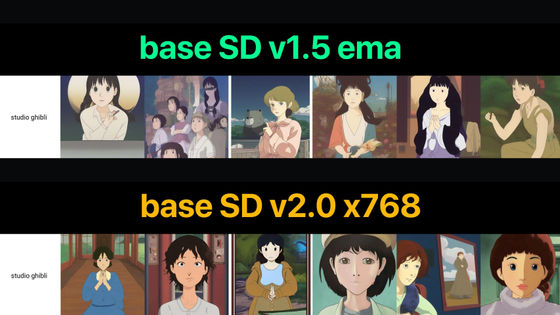 On November 24, 2022, Stability AI, which handles 'Stable Diffusion' for image generation AI, released ' Stable Diffusion 2.0 ' with added and improved functions. However, it is reported that some users are upset because it is difficult to generate adult images and images that imitate the style of a specific illustrator in this version.

Stable Diffusion made copying artists and generating porn harder and users are mad - The Verge

https://www.theverge.com/2022/11/24/23476622/ai-image-generator-stable-diffusion-version-2-nsfw-artists-data-changes
The newly released Stable Diffusion 2.0 has various new features such as the ability to increase the resolution of images, the enhancement of the ability to identify the distance to the subject, and the addition of a ``digital watermark'' function that indicates that the image is generated by AI. function was included. Details are summarized in the article below.
Version 2.0 of the image generation AI ``Stable Diffusion'' has appeared, and the function to increase the resolution of the output image & add a digital watermark - GIGAZINE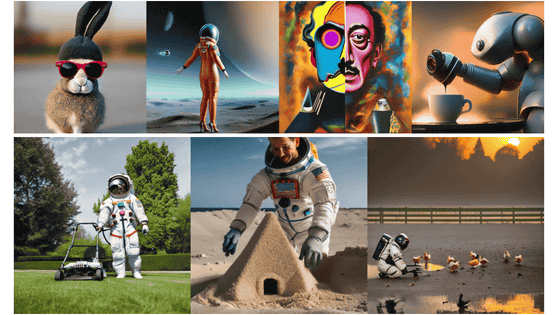 In addition to the above changes, this update also improves some controversial behaviors such as generating realistic images of celebrities such as nudes, pornography, celebrities, and images that mimic the work of specific artists.
In response to this change, some Internet users criticized that the model was
nerfed
.
Also, even if you instruct to generate an image similar to the style of Mr. Greg Rutkowski, who is often mentioned as a prompt for AI image generation, it will no longer be possible to generate an illustration that imitates Mr. Rutkowski's style. , Some users spilled 'What happened to Greg' on the official Discord.
Below is a comparison of images generated by Reddit user
lkewis
using the same prompt in Stable Diffusion 1.5 (left) and 2.0 (right).
In comparison, it certainly seems that the features seen in Mr. Rutkowski's own
work
are less prominent in Stable Diffusion 2.0.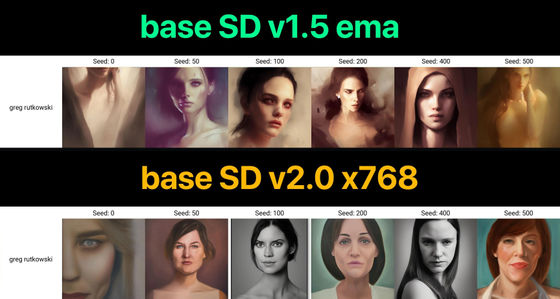 This point becomes even more apparent when comparing images with the prompt 'studio ghibli', which many Japanese are familiar with.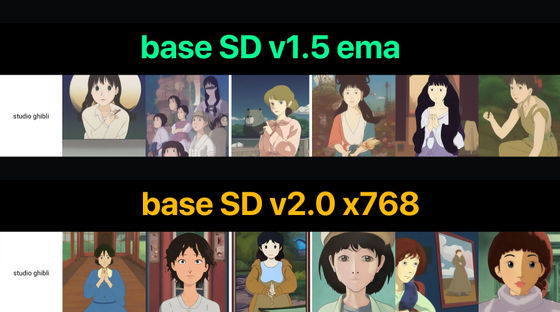 Emad Mostaque, CEO of Stability AI, said of the change, 'No artists have been removed from this model,' and the decline in ability to imitate a painting style is not due to the removal of learning data. I explained that it was just the result of a technical change.

Stability AI Emad Mostaque says the company purged NSFW training data to avoid the model being used to generate child sexual abuse material ('can't have kids & nsfw in an open model') but reduced ability to copy artists is result of technical changes ( explained below) pic.twitter.com/zbGAQBFF21

— James Vincent (@jjvincent) November 24, 2022


On the other hand, he pointed out that the problem is that child pornography can be generated by combining adult images and images of children, and said, ``In the open model, children and NSFW (vulgar content) must be maintained. You can't, either eliminate children or eliminate NSFW, "he said, stating that he eliminated adult content from Stable Diffusion 2.0.