Released on Amazon an interview collection 'What is the work of an animation director?'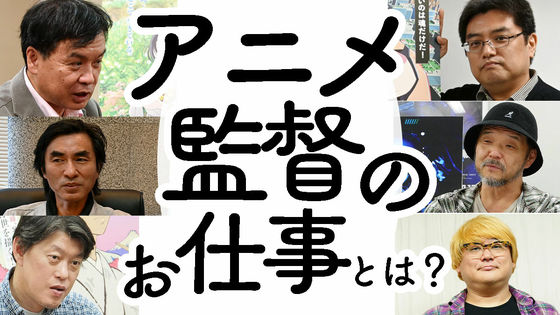 GIGAZINE has conducted more than 300 interviews in the past, but 25 interviews with 'animation directors' were carefully selected from among them, and summarized as an interview collection in one book '
What is the work of animation directors?
" was released. Since it is full of interviews that thoroughly explore the passion and behind-the-scenes aspects of anime production, it will tell you everything about people who are interested in working in the anime industry and how their favorite anime and titles came to be. A must-read for those who want to know everything.
What is the job of an anime director? : Anime Industry Interview Summary | GIGAZINE | Kindle Store | Amazon

The table of contents of 'What is the job of an animation director?' Is as follows. ``
In This Corner of the World'
'
``Promare
'' ``Sagrada
Reset
'' ``
After School Dice Club
'' ``
B: The Beginning
'' ``
LUPIN THE IIIRD Fujiko Mine's Lie
'' ``
TNG Patlabor Capital Battle
'' ``
Expelled from Paradise-
'' `` For
Whom the Movie Alchemist
' '
Jose, Tiger and Fish
' '
Magician Orphen Hagure Journey Kimrak Hen
' '
Glass Flower and Destroyed World
' '
Miss HOKUSAI
' '
Wolf Walker
' '
Bokura no 7 Days
'
War
' '
AICO Incarnation
' '
Majokko Sisters Yoyo and Nene
' '
THE REFLECTION
' '
Centaur's Worries
' '
Welcome to the Space Show
' '
Time of Eve The Movie
' '
Sword Guy The Animation
' '
Missing Link
' '
Away
' ", "
Kimi wa Kanata
", 25 animation directors have appeared.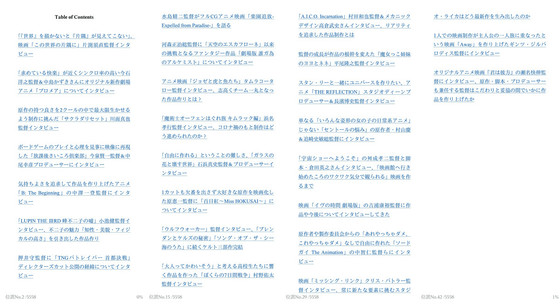 When you open the book, it looks like the image below. 'What is the
job
of an animation director?' If you set the text to be small, you can read it as if you were reading a paper book.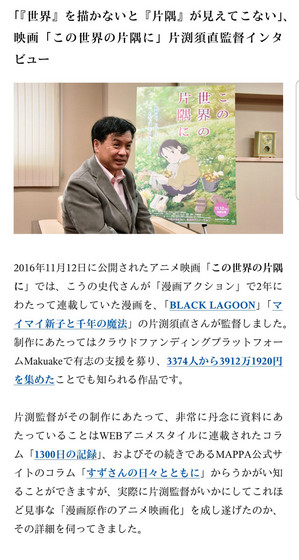 Enlarging the text allows you to read it comfortably, so it is recommended for those who are tired of their eyes or for works that they want to pay attention to.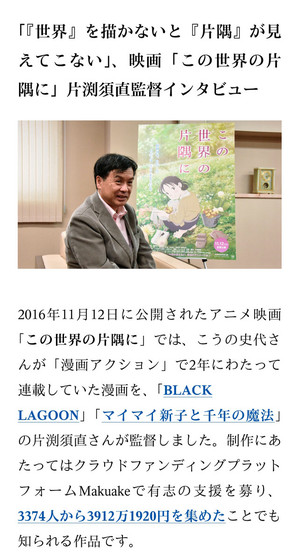 Also, since each interview is full of volume, it would be good not only to read it in order as a collection of interviews, but also to find and read interviews with your favorite anime works or titles that you were interested in. Since you can always access your favorite interviews from the table of contents of the Kindle application, tap the table of contents icon at the top left of the menu.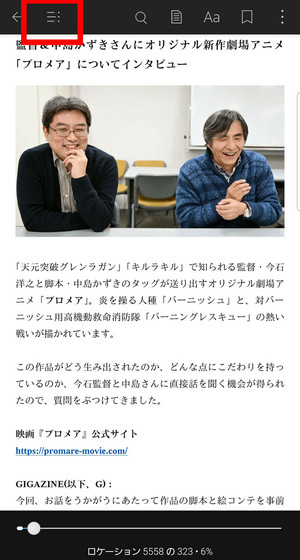 The title of the interview will be displayed together with the anime title, so tap the title you care about.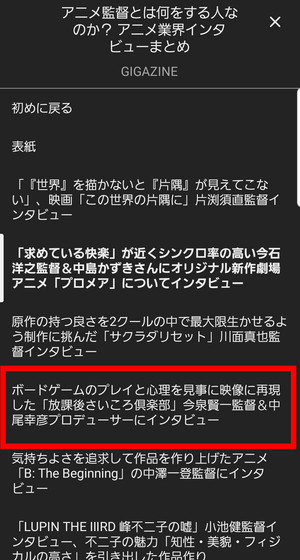 Then you can jump to the beginning of the desired interview.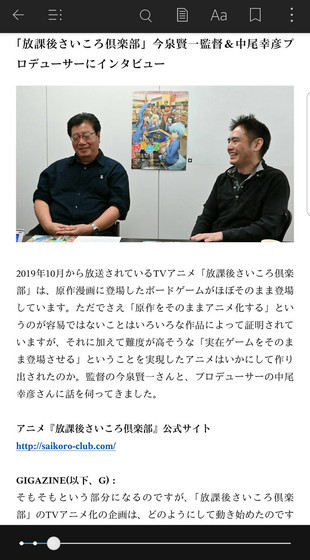 Another recommended way to enjoy reading is to use the Kindle app's text search function to check for specific topics. It's packed with interviews that talk about anime production in great detail, so if you search for anime-related words, you'll be able to extract the parts that mention the topic you're interested in and jump to that location. When I searched for 'storyboard' as a test, I found 100 points where storyboards were talked about.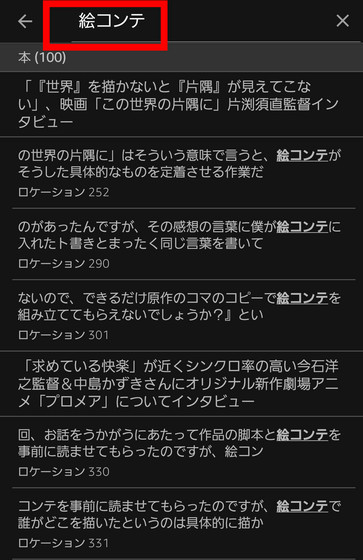 Interviews about 25 anime directors, producers, original authors, etc., where you can feel the passion and soul, so if you have found an anime you like or are interested in, or are interested in working in the anime industry. If you are interested, please check it out.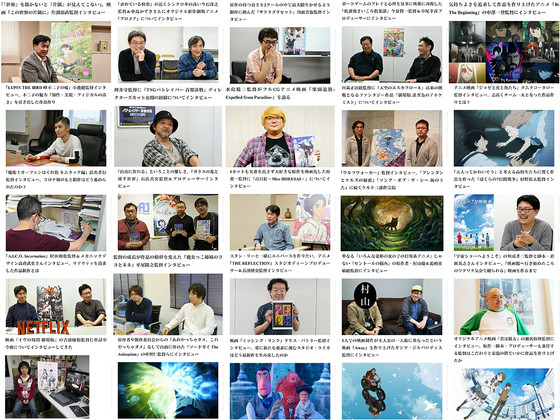 What is the job of an anime director? : Anime Industry Interview Summary | GIGAZINE | Kindle Store | Amazon