I tried to eat ``Tokyo pure tofu supervised pure tofu chige ramen'' that is more sour than hot and slurping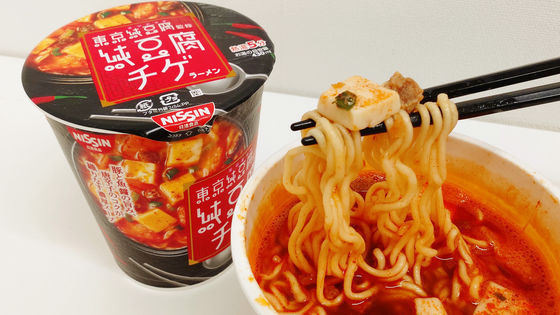 `` Tokyo Pure Tofu Supervised Pure Tofu Chige Ramen '', which reproduces the popular menu ``Pork Kimchi Sundubu'' of ``
Tokyo Pure Tofu
'', a specialty store of ``Tokyo Pure Tofu'', which is one of Korean hot pot dishes, on November 28, 2022. Since it appeared from Monday (Monday), I bought it and tried it.
``Tokyo Pure Tofu Supervised Pure Tofu Chige Ramen'' (Released on November 28) | Nissin Food Group
https://www.nissin.com/jp/news/11104
I bought 'Tokyo pure tofu supervised pure tofu chige ramen'. Nissin Foods also has a cup soup called ``
Melting oboro tofu pure tofu Sundubu chige
soup '', and the packages are not so similar, but the letters of `` ramen '' are small, so it may be better to be careful.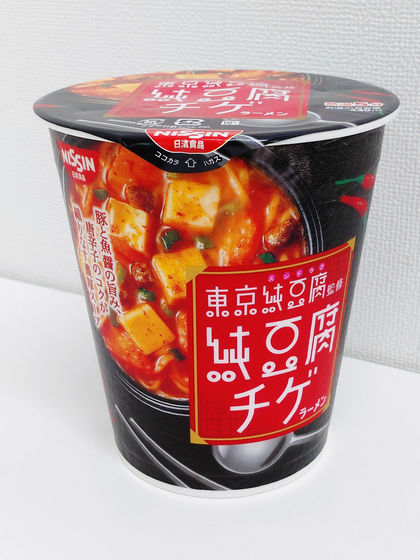 The raw material looks like this. It doesn't feel like there's anything special in it.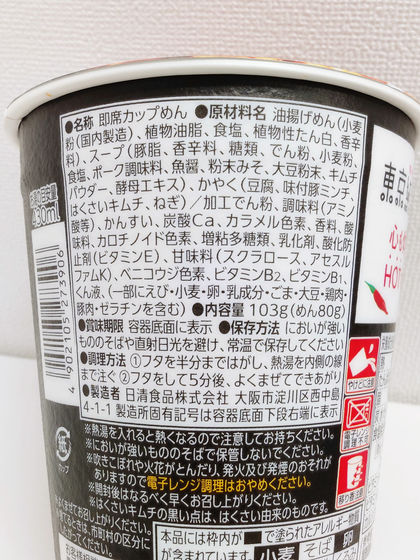 103g per serving is 456kcal.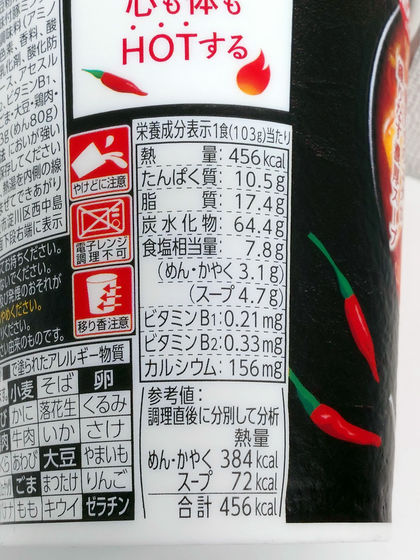 When I opened the lid, the tofu was rolling over the noodles.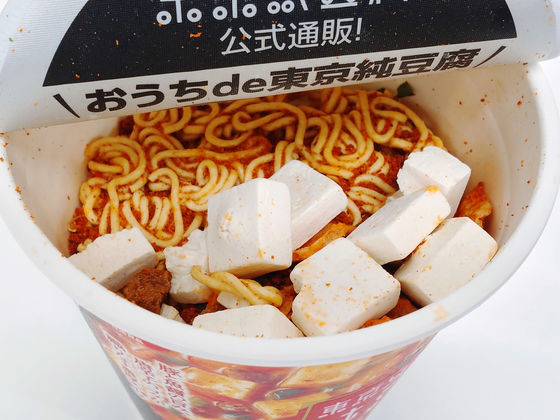 Pour about 450ml of hot water and wait 5 minutes.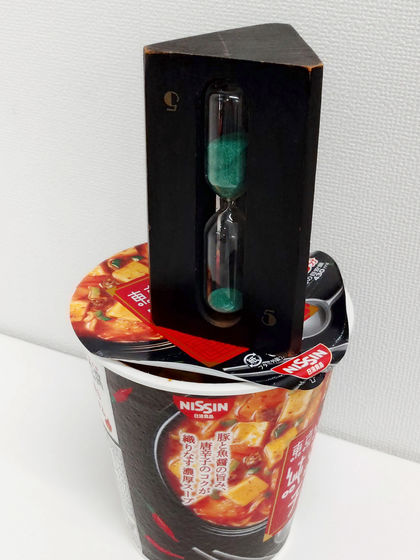 Noodles are medium-thick fried noodles, characterized by chewy and strong elasticity. The soup is a red one with a sense of transparency, and the oil is floating on the surface and it looks spicy, but when you sip it, it is a type that is more sour than spicy. It's spicy, but it's so hot that the soup touches the inside of your lips and keeps you warm. As it is a menu that reproduces 'Pork Kimchi Sundubu', it feels like a rich soup after a pot, and it seems to be compatible with rice balls, etc., and it was an impression that it stimulates the appetite.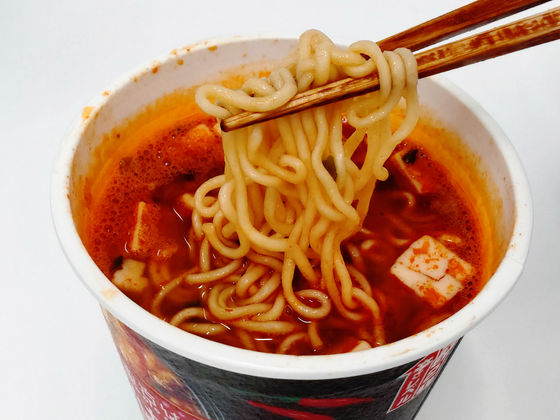 The tofu also absorbs the soup moderately and is highly satisfying.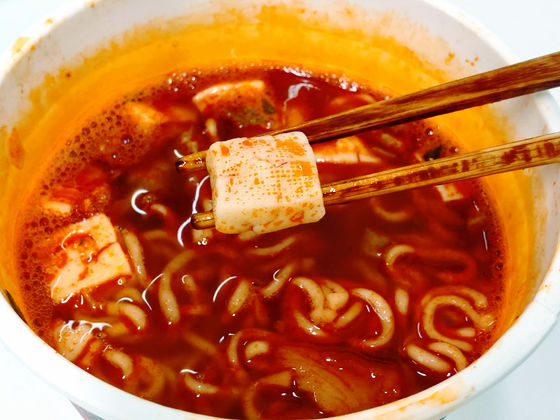 'Tokyo pure tofu supervised pure tofu chige ramen' is sold at 272 yen including tax. On Amazon.co.jp, a set of 12 is 3020 yen, and it is 252 yen per piece.


Amazon | Nissin Foods Tokyo Pure Tofu Supervised Pure Tofu Chige Ramen 103g x 12 | Nissin | Ramen Mail Order