``Famichiki (yuzu pepper)'' tasting review that brings out the taste of chicken to the fullest with yuzu's refreshing sourness and spicy pepper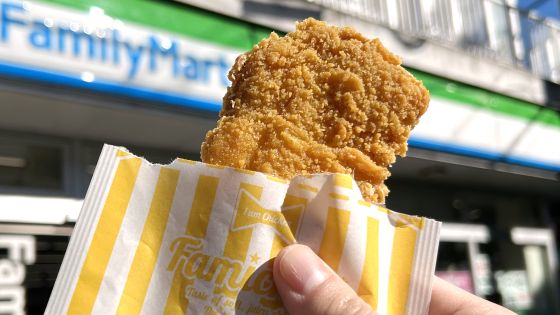 `` Famichiki (Yuzu Kosho) '', which combines Oita Prefecture's yuzu pepper with FamilyMart's popular hot snack `` Famichiki '', appeared on Tuesday, December 6, 2022. It is said that you can enjoy the scent of yuzu and the spicy taste of green pepper at the moment you eat it, so I actually ate it and checked the taste.

Famichiki (Yuzu Pepper) | Product Information | FamilyMart

https://www.family.co.jp/goods/friedfoods/0256988.html
Arrived at Family Mart.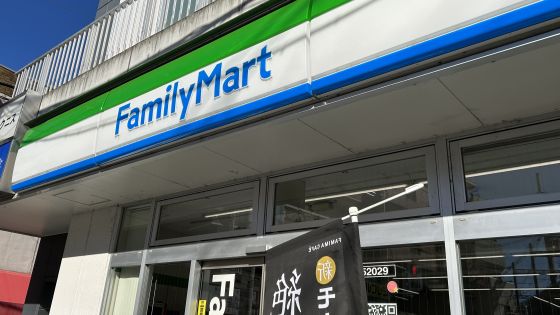 Although the POP of 'Famichiki (yuzu pepper)' is listed in the hot snack corner, there is no actual product. When I asked the clerk, he provided freshly fried in about 6 minutes.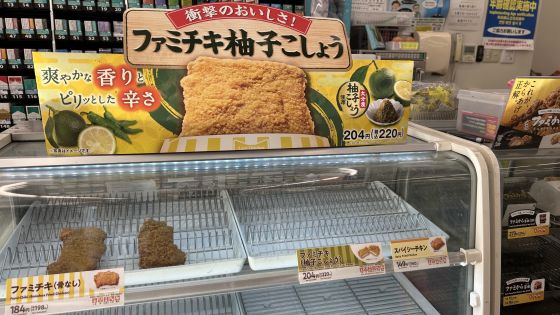 I brought back freshly fried 'Famichiki (yuzu pepper)'.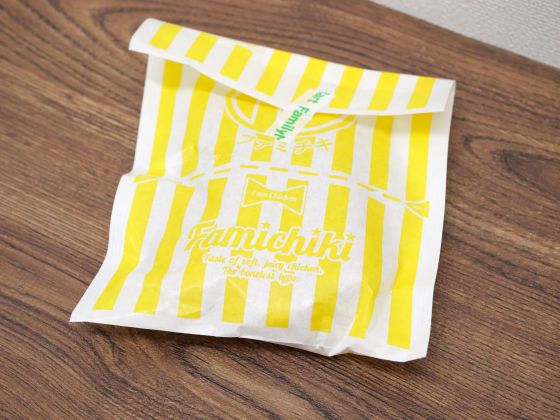 The clothes are a little yellower than normal Famichiki.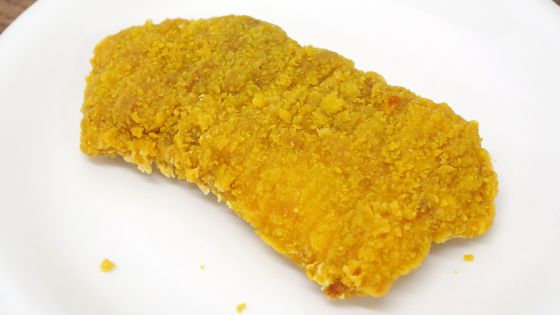 When you cut it in half and look at the cross section, it looks like this. It looks like a normal famichiki and doesn't smell like yuzu.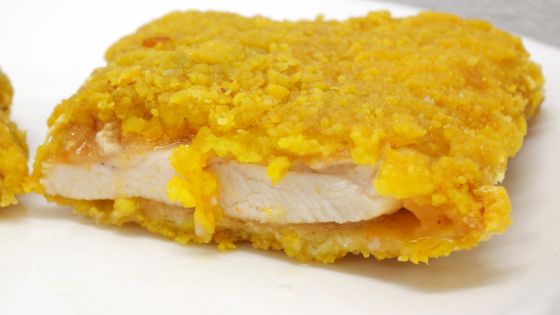 When you eat it, the refreshing acidity of yuzu spreads in your mouth, contrary to its appearance and aroma. You can also feel the spiciness of appetizing chili peppers and pepper. In addition, the umami of chicken has a presence without losing the sourness of yuzu and the spiciness of pepper, so it was finished as a dish that can fully enjoy the balance of umami, sourness and spiciness.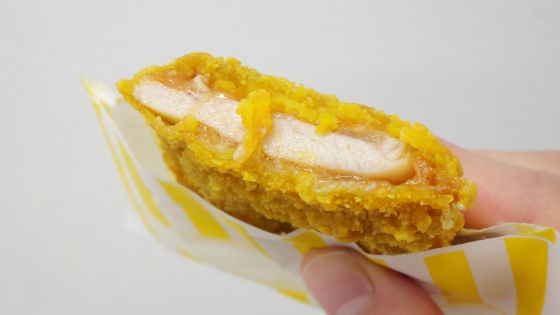 "Famichiki (yuzu pepper)" is 220 yen including tax and will be available at FamilyMart nationwide from December 6, 2022 (Tuesday).