Regulators give a ``unicorn breeding license'' to a girl, ``polishing horns once a month'' and ``feeding watermelon once a week''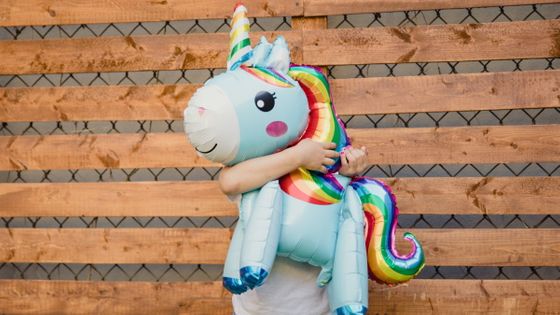 A
unicorn
is a mythical animal that resembles a horse with a single horn on its forehead. Such a unicorn's 'breeding license' was given to a girl by the Animal Protection and Management Authority of
Los Angeles County
, California, USA.
California girl licensed to own unicorn -- if she finds one | AP News
https://apnews.com/article/oddities-california-los-angeles-8b6f255888d6ff4977e6f37674925101
This time, a girl named Madeline was given a 'unicorn breeding license' from the Los Angeles County Department of Animal Care and Management. It all started when Madeline sent a letter to Animal Care and Control on November 14, 2022.
The letter actually written by Madeline is below. 'Los Angeles County, if I find a unicorn, I want to keep it in my backyard, so I need your permission. I'm waiting for your reply,' it says.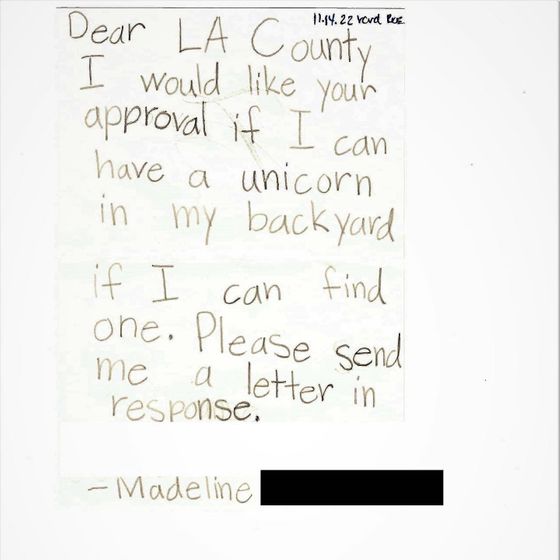 In response to this, the Animal Control Department notified Madeline on November 30 that it would grant a 'unicorn breeding license'. The signed license of Marsha Maeda, Director of Animal Control, is below.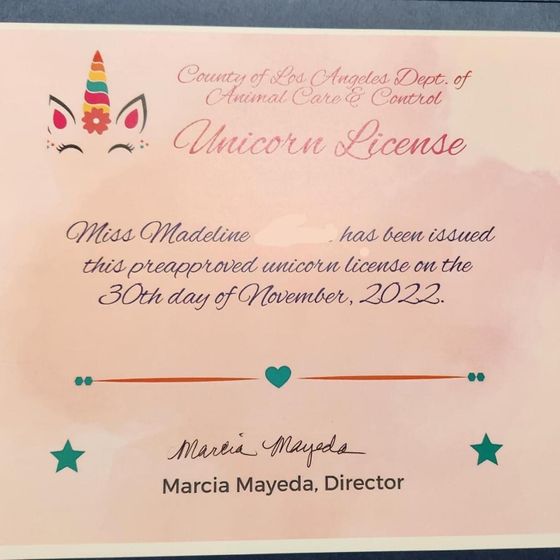 'Thank you for your letter requesting permission to keep a unicorn in your backyard,' the letter said. It has been.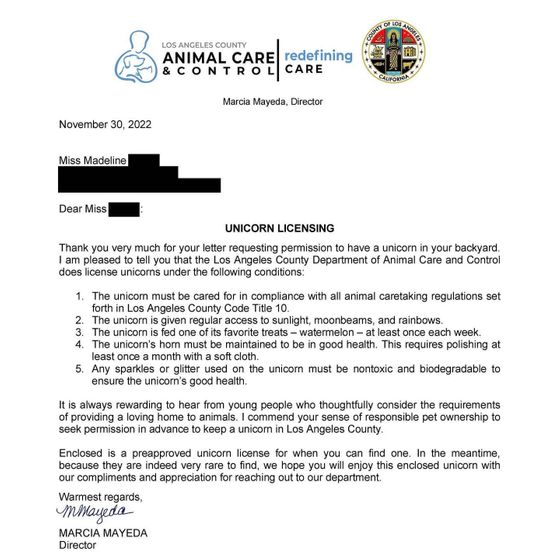 The Los Angeles County Department of Animal Control states that unicorn breeding 'must comply with all animal breeding regulations set forth in Los Angeles County Ordinance Section 10 and care for unicorns.' Allow sunlight, moonlight, and rainbows to bask in it.' Feed watermelon, the unicorn's favorite food, at least once a week.' Polish the unicorn's horn with a soft cloth at least once a month for health. It has five conditions: it must be cared for, and the glitter that decorates the unicorn must be non-toxic and biodegradable to protect its health.




Madeline was also sent a heart-shaped tag stating 'Permanent Unicor Lisence'.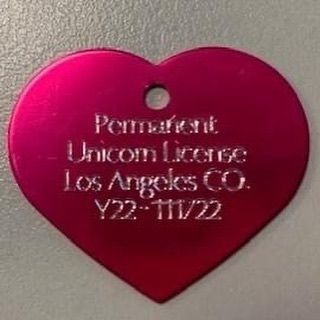 In addition, since unicorns are very rare animals, the animal control department also presented Madeline with a unicorn stuffed animal.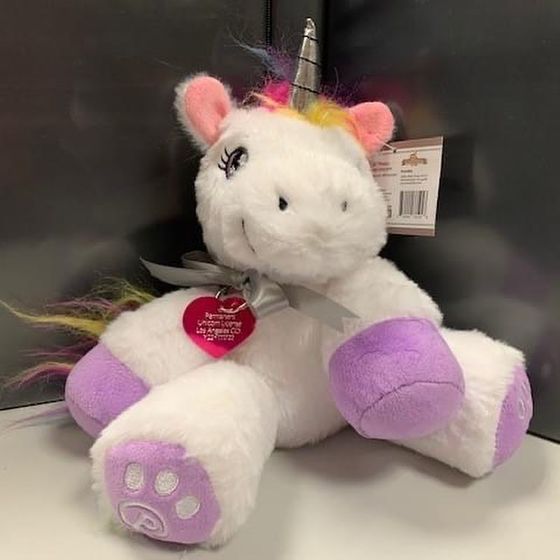 "It is always rewarding to hear from young people who are thinking through the terms of providing an animal-loving home," Maeda said. I commend Madeline for her commitment to pet care.'