[Free manga] My husband smells like garlic! Episode 6 'Jumbo Garlic Steak of Devilish Tasty'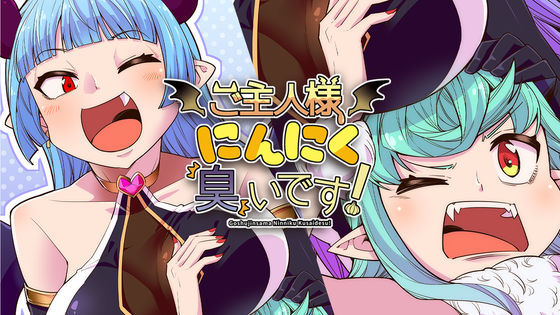 ◆ Synopsis
A vampire's weak point is garlic. But garlic is too delicious. As a result of eating garlic due to temptation, Mint, whose body has shrunk, continues to challenge garlic cuisine with Kaori, a maid who loves garlic, to 'overcome weaknesses'.
Hungry vampire x garlic-loving maid's 'cute' and 'delicious' gourmet? manga!

◆Synopsis
◆ Latest story from here
◆ The ending is just around the corner! Looking back & final episode notice
◆ Other free manga & comics information

Read Episode 1 'Hokuhoku Garlic for Vampires'




Read Episode 2 'Delicious Garlic Oil for Vampires'




Read Episode 3 'The Garlic Sprouts and the Vampire Hunt'




Read Episode 4 'Garlic Salad and the Werewolf'




Read Episode 5 'Vampire VS Garlic Rich Maze Soba'




Click the image below for the latest story. Impressions, comments, etc. are #master's garlic stinky! Please!

Master, it smells like garlic! Episode 6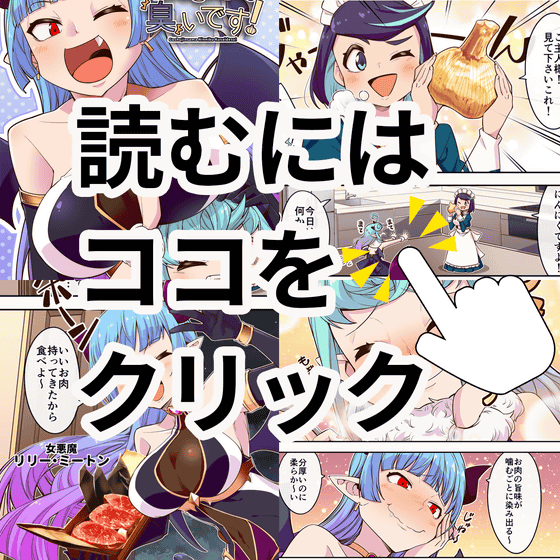 Opinions and impressions about manga, pointing out typos, etc. are also waiting for you in the form that does not require login!

◆ 'My husband smells like garlic!' Author Profile
Manga: Yumeki
https://twitter.com/ymkbox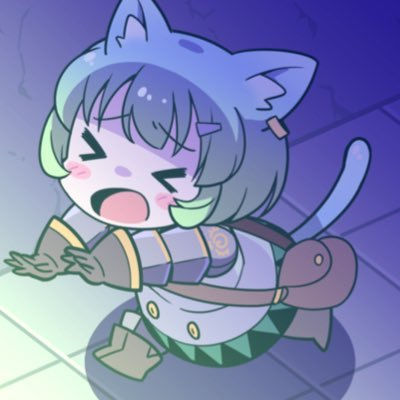 4 dishes ~ ???? pic.twitter.com/OjiLRDsSMv

— Yumeki ???? My husband smells like garlic! (@ymkbox) August 1, 2022
Grilled steak ???? pic.twitter.com/BL4xfDYDQY

— Yumeki ???? My husband smells like garlic! (@ymkbox) September 29, 2022


◆ The ending is just around the corner! Looking back & final episode notice
'My husband's garlic smells!' If there are many voices of support, new episodes may continue, so I would be happy if you could send me your impressions on Twitter with '# Master garlic smells ! ' is. About such a final episode, 'Master's Garlic Smells!'

A noble vampire, Mint, and her maid, Kaori, live in a remote Western-style building. Kaori, who loves garlic, overcame her husband's weak point, garlic, to become the strongest vampire.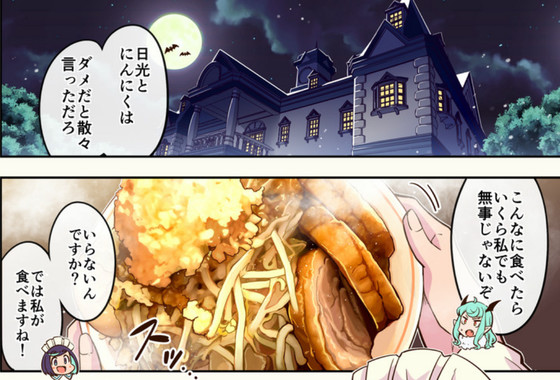 Mint rejects Mint, saying that he doesn't like the peculiar smell of garlic because he has a sharp sense of smell.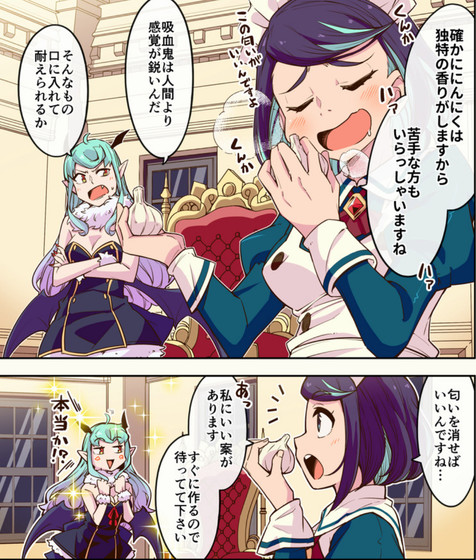 However, as a result of succumbing to the temptation of deliciousness and eating it, Mint loses strength and shrinks. After that, he tries to cook garlic for some reason, but he can't regain his full power.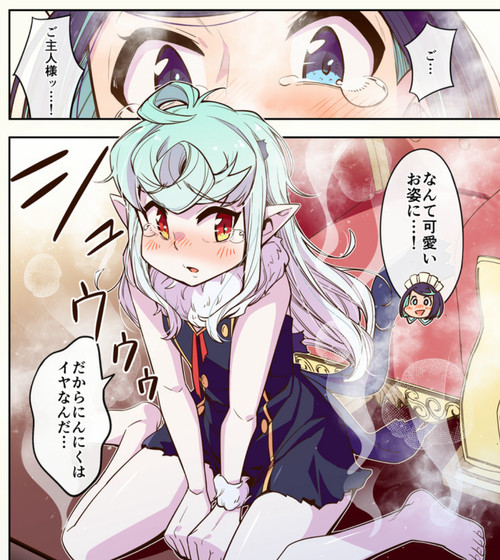 From there, when Mint eats garlic food, Mint transforms into a cute figure and sucks Kaori's blood to regain even a little of her strength. The cycle of eating is completed.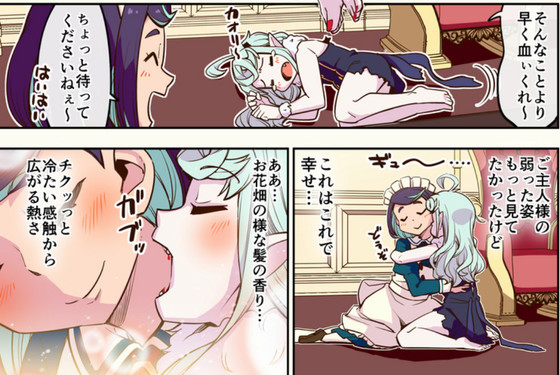 However, in the final episode in production, when Mint wakes up at night, Kaori is out and absent. And then an unexpected visitor appears.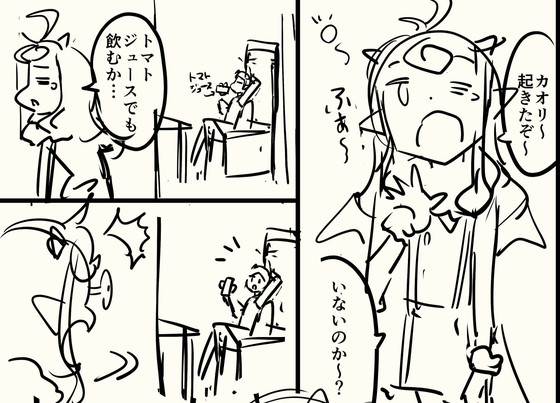 Surprisingly, the customer was the only daughter of the 'demon king', who was even higher in rank than the noble vampire Mint among the demons. A customer who can't be treated roughly, but there is no maid Kaori.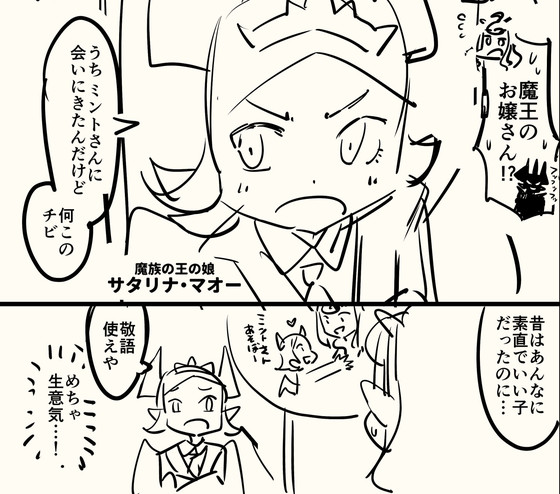 Mint explores and challenges her first cooking. What will happen to that dish, how will it turn out, and what will happen to Mint and Kaori's challenge? Please pay attention to the point and check it out!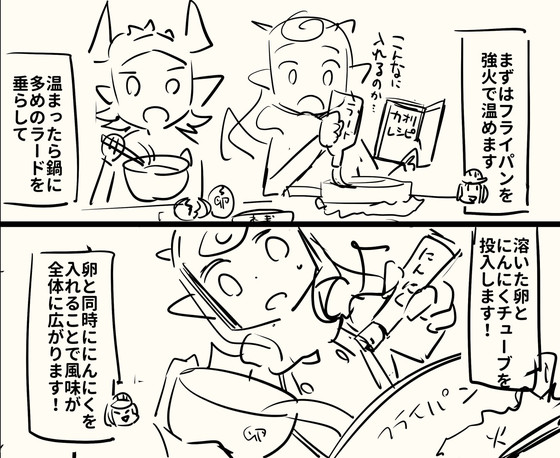 ◆ Recommended manga
You can read
the new series 'Secret Palace
' woven by girls and girls, love and fate, lilies and SF (science fiction) from the following!
[Free manga] Secret Miyazono Episode 1 'Loneliness, beautiful girls and androids' - GIGAZINE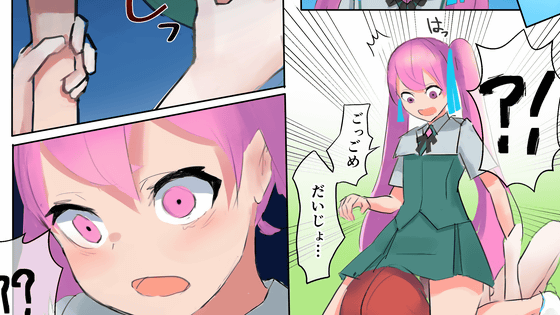 Check out the funny and cute relationship between a young lady and her childhood friend '
Asahime-san, who wants to be bullied anyway
' comics below! There is also a drawing!



Check out
the 'Ameame Fure Fure Usoyande
' comic, which depicts a girl who loves rain and a boy who is cursed by rain for two weeks!



The GIGAZINE Manga Award is always looking for original scripts, drawings, and of course manga works, so if you are interested, please refer to the link below for details and apply.

``GIGAZINE Manga Award'' December 2022 Recruitment Start & Manga Announcement Banner Making - GIGAZINE