I tried using a photo-specific SNS 'Pixelfed' that is free and does not display advertisements Review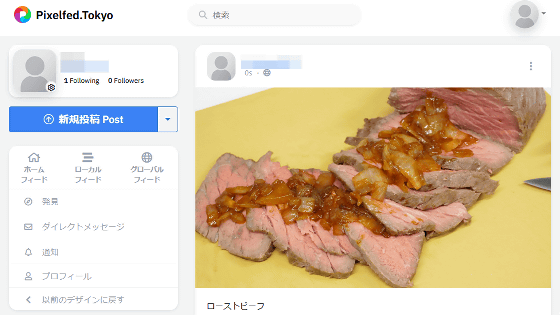 SNS such as Twitter, Facebook, and Instagram are managed by a single company, so they are directly affected by company privacy policy changes and server closures. The photo-specific SNS ' Pixelfed ' developed by open source can operate a server with its own rules set by users like Mastodon, and it is said that usage fee is free and advertisements are not displayed. I actually tried using such Pixelfed.

Pixelfed - Decentralized social media

https://pixelfed.org/
Pixelfed is a photo-specific SNS like Instagram, but unlike Instagram, users can set up servers with their own rules. For this reason, there are multiple servers like 'mini Instagram' on the Internet, and users can choose and participate in their favorite servers. To find Pixelfed's server, click 'Join a community server' on the
official website
.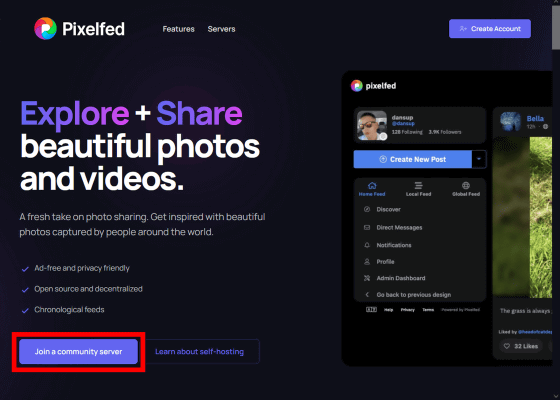 A list of running servers will be displayed. I found 'Pixelfed.Tokyo' operated in Japanese, so click 'Join' to join.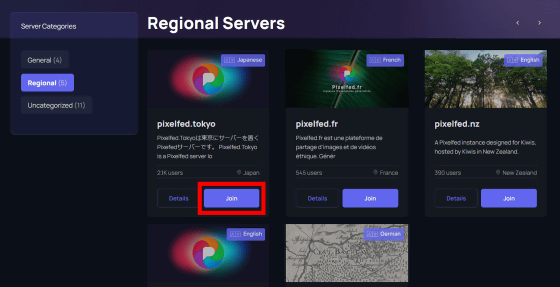 When the account registration screen is displayed, enter your name, user name, email address, and password in order from the top, check that you are 16 years old or older, and click 'Register an account'.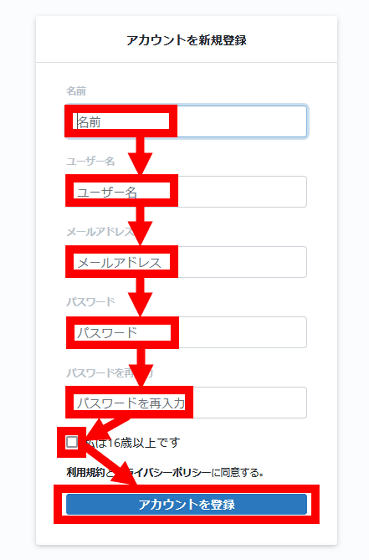 When the confirmation email transmission screen is displayed, click 'Send confirmation email'.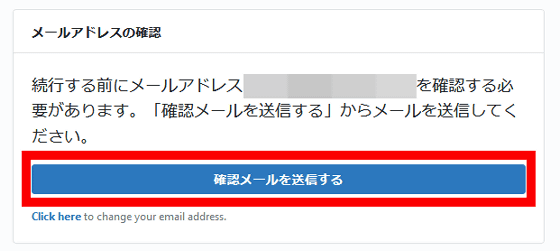 If 'Verification email sent' is displayed, the confirmation email has been successfully sent.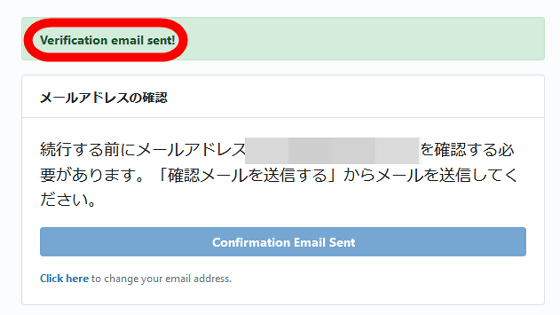 Since a confirmation e-mail has arrived in the inbox of the registered e-mail address, click 'Confirm Email'.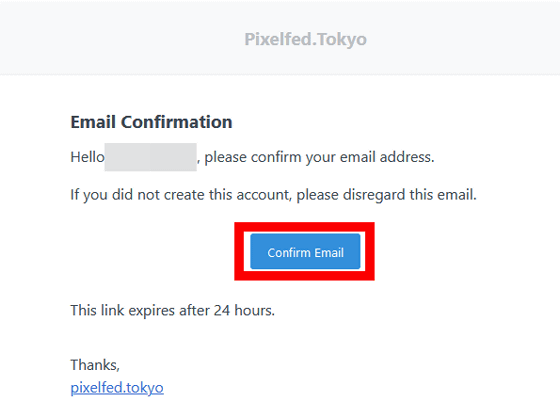 Then, the timeline of the created account was displayed. In the initial state, you are following the official account of Pixelfed.Tokyo, and posts from Pixelfed.Tokyo are flowing on your timeline. You can 'like' each post, send comments, and repost.



If you click 'Local feed' on the left side of the screen, posts by users participating in Pixelfed.Tokyo will be displayed regardless of whether you follow them or not.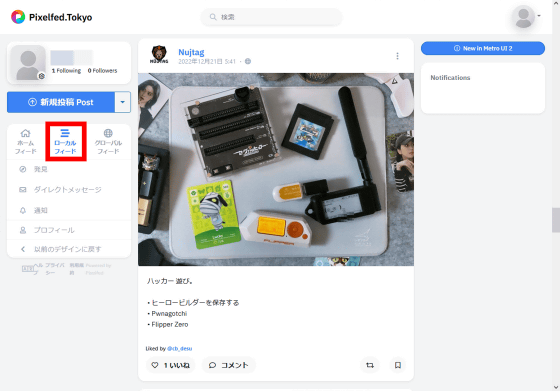 Also, if you click 'Global feed', posts from servers other than Pixelfed.Tokyo will be displayed in a row.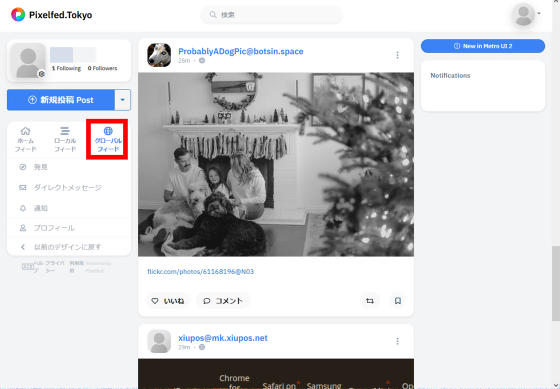 If you want to post a photo, click 'New Post' OK.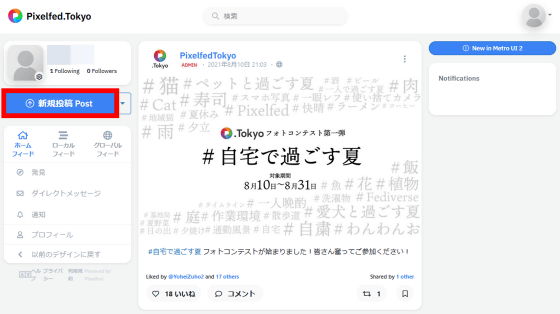 When you are prompted to select a post type, click New Post.



Then, the file selection screen is displayed, so select the photo you want to post. Pixelfed.Tokyo allows you to post not only photos but also movies, and the supported files are ``jpg'', ``png'', ``gif'', ``mp4'', ``m4v'' and ``webp''. The maximum file size is 17MB.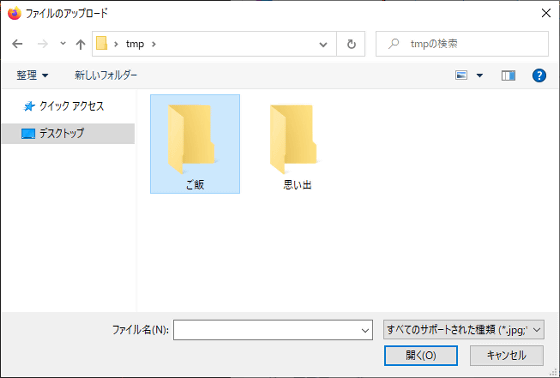 Once you have selected your photo, enter a description of up to 500 characters and click Post.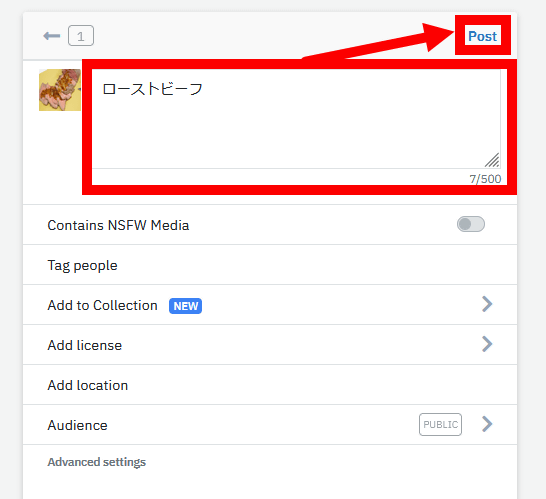 Then the selected photo was displayed on my timeline.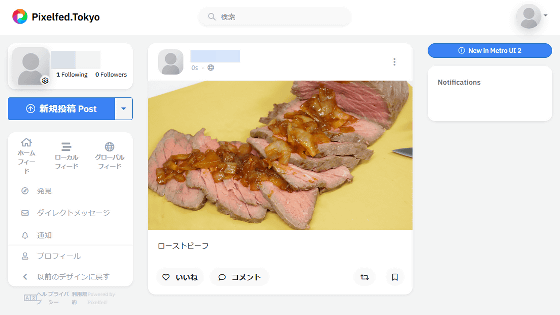 I was also seeing my posts in my local feed. With Pixelfed, you can quickly check the posts of users who are not following you, so it's perfect for when you're looking for new ideas or to kill time.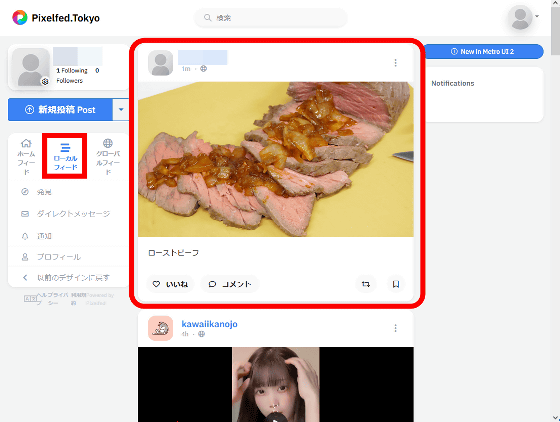 Pixelfed is developed as open source, and the source code is published at the following link.

GitHub - pixelfed/pixelfed: Photo Sharing.
https://github.com/pixelfed/pixelfed

We also have a guide for setting up your own server.

Generic installation guide | Pixelfed Documentation
https://docs.pixelfed.org/running-pixelfed/installation/