Judgment that the audience can sue the movie company for fraud if the actor who appeared in the movie trailer is cut in the main part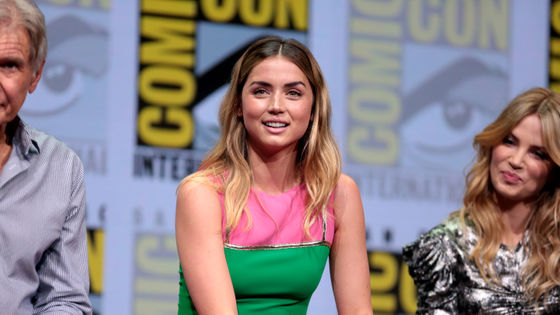 by
Gage Skidmore
If you are a movie lover or someone who is chasing your favorite movie actor, there are probably many people who always check the movies that your favorite actor is appearing in. An American court has ruled that if you're disappointed that your favorite actress appears in a movie trailer but is cut entirely from the movie, you can sue the film company for false advertising. rice field.
Movie fans can sue over misleading trailer, says US judge - Raw Story - Celebrating 18 Years of Independent Journalism
https://www.rawstory.com/movie-fans-can-sue-over-misleading-trailer-says-us-judge/
Ana de Armas Fans Can Sue Over Deceptive Movie Trailer, Court Rules - Variety
https://variety.com/2022/film/news/ana-de-armas-yesterday-false-advertising-1235467419/
The lawsuit was filed by Peter Michael Rossa, a movie buff from San Diego County, California, and Connor Wolfe from Maryland. The two are Cuban-born actresses, and the 2019 movie '
Yesterday
' is due to the fact that actress
Ana de Armas
, famous for appearing in '
007 / No Time to Die
', appeared in the trailer. was rented on Amazon Prime Video.
Amazon.co.jp: Watch Yesterday (Subtitled) | Prime Video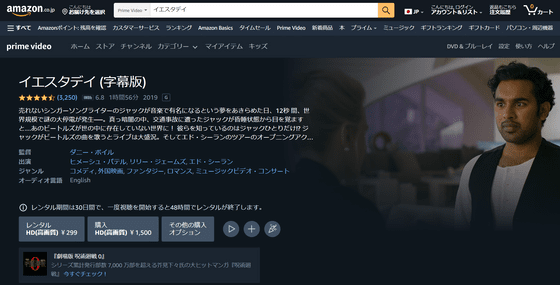 However, the two people who watched 'Yesterday' noticed that all the appearance scenes of De Armas were cut and did not appear in the main part at all. Despite paying $3.99 (about 530 yen) to see de Armas, the two, who could not see the key de Armas activity, sold the movie to Universal Pictures for $5 million ($5 million). about 660 million yen).
In court, the two said, 'We were not able to receive any films featuring Ana de Armas. Such consumers could be said to have been offered no value for rental or purchase.' I'm complaining.
You can see the trailer movie of 'Yesterday' which is the work in question from the following. Also, after
1 minute and 58 seconds
, the main character played by
Himesh Patel
appears in a TV program with a woman who seems to be de Armas.
Yesterday – Trailer 1 (Universal Pictures) HD – YouTube
In response to the plaintiff's complaint, Universal Pictures argued that ``the trailer is a three-minute ``artistic and expressive work'' that conveys the theme of the movie and should be regarded as ``non-commercial speech''. Expanded. He asked the court to dismiss the plaintiff's complaint, saying that the trailer is protected by
the First Amendment to the United States Constitution
, which guarantees freedom of expression.
However, Judge Steven Wilson of the United States District Court for the Central District of California ruled on December 22, 2022 that ``trailers are commercial speech and are subject to the law of truthful advertising,'' ruling Universal Pictures. A judgment was rendered dismissing the plaintiff's claims. 'Trailers, at their core, provide consumers with a preview of a movie and are advertisements designed to sell the movie,' Judge Wilson said in his ruling.
On the other hand, it has long been
customary in
the cinematic world to include scenes in trailers that are not in the final version. For example, '
Jurassic Park
', one of Universal Pictures' masterpieces, has a trailer made up of only images that are not in the movie.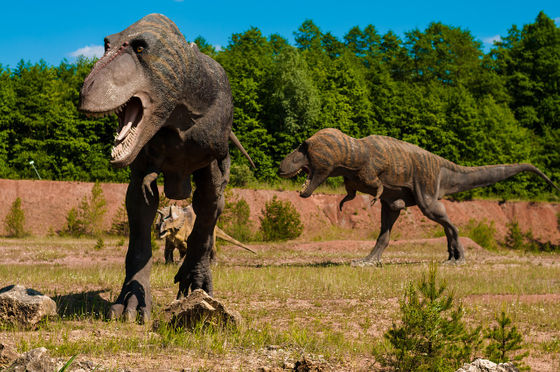 Responding to concerns that all such works would be sued, Judge Wilson said the law against fraudulent advertising would apply only where it would likely mislead the 'majority of reasonable consumers'. , concluded, 'From the trailer for 'Yesterday', it is reasonable for viewers to expect de Armas to play an important role in the film.'

Reportedly, de Armas was originally supposed to play a key role in the main character's love affair. Writer Richard Curtis explained, however, that it was decided that it would be unacceptable for the audience to have the main character look for someone other than a lover, so it was cut.

In addition, it seems that the cut scenes have been revived on BD and DVD.

Yesterday | Trailer | Now on Digital, 9/24 on Blu-ray & DVD-YouTube


The lawsuit will now proceed to discovery and class action filings.

in Movie, Posted by log1l_ks