I tried using a web service 'Wormhole' that can encrypt and securely send large files of up to 10 GB for free Review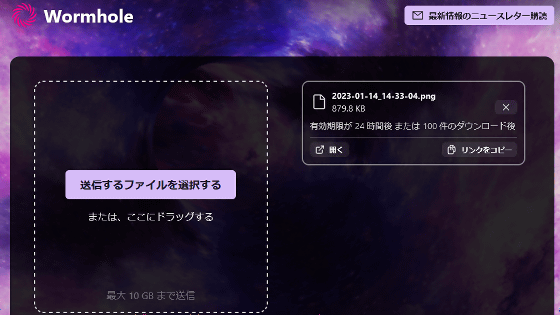 You can easily send files to others by using email or message apps, but you can only send files up to a few MB with email and message apps. You have to use services. With the free file transfer service ' Wormhole ', you can send large files up to 10 GB without registration, and end-to-end encryption makes it possible for anyone other than the sender and receiver to see the contents of the file. can be made unreadable. It seems very convenient, so I actually tried using Wormhole.

Wormhole - Easy and Private File Sharing

https://wormhole.app/
When you
access
Wormhole, you will see a screen like the one below.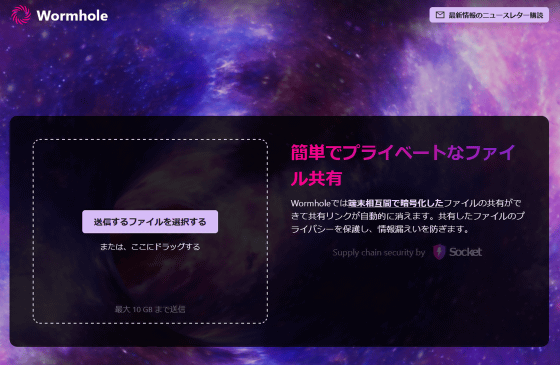 Very simple to use. First, drag and drop the file you want to send onto the screen.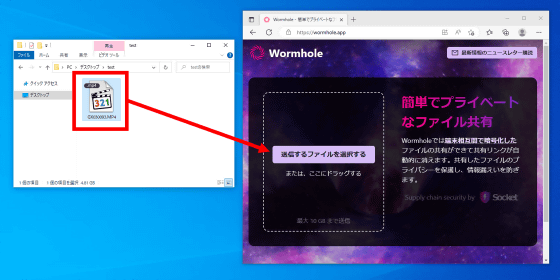 After waiting for a few seconds, a sharing link will be generated, so click 'Copy link' to get the link and send the link to the destination by e-mail or message application. At this time, if you send a file smaller than 5GB, you can close the screen, but if you send a file of 5GB or more, you need to keep the screen open until the other party finishes downloading the file. .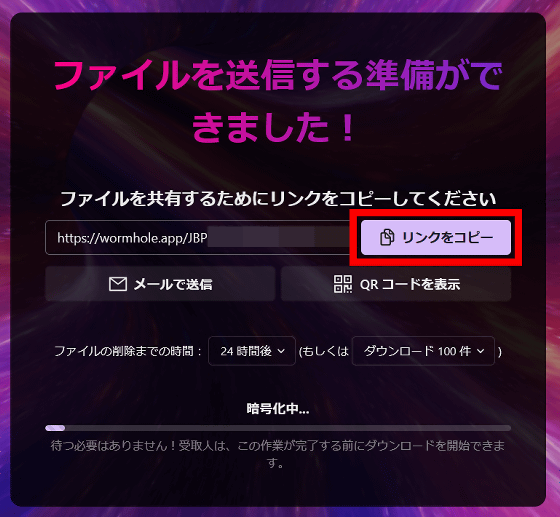 The operation on the receiving side of the file is like this. First, click the sharing link you received in your email or messaging app.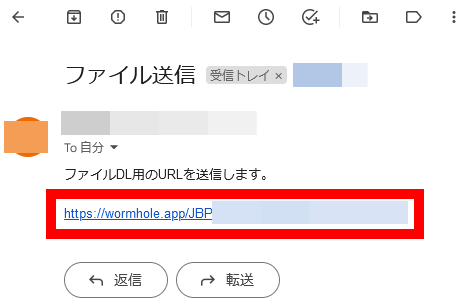 Click the link to access the file download screen, so click 'Download file'.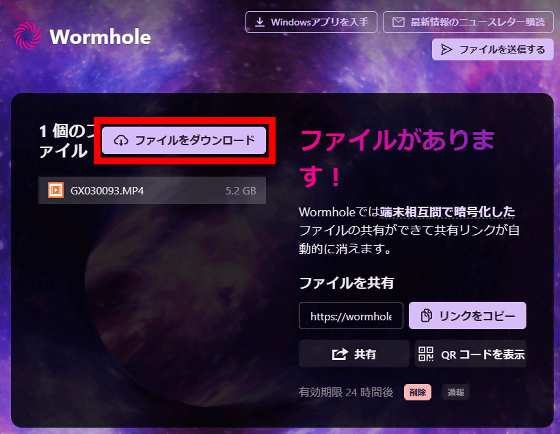 After that, just wait until the file download is complete.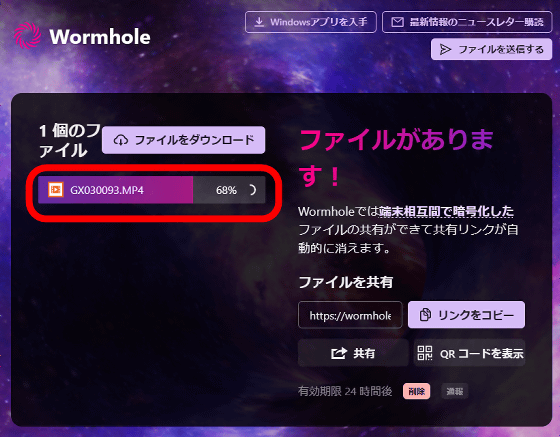 The screen on the sending side looks something like this. See how many users are downloading files in real time.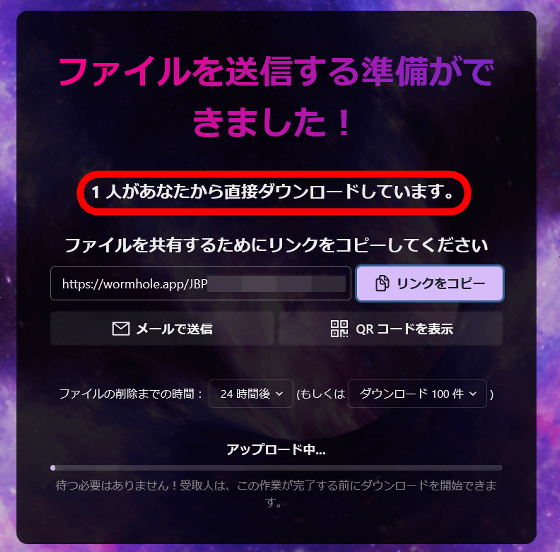 If you send a file smaller than 5 GB, it is OK to close the screen if 'Encrypted' and 'Uploaded' are displayed at the bottom of the screen.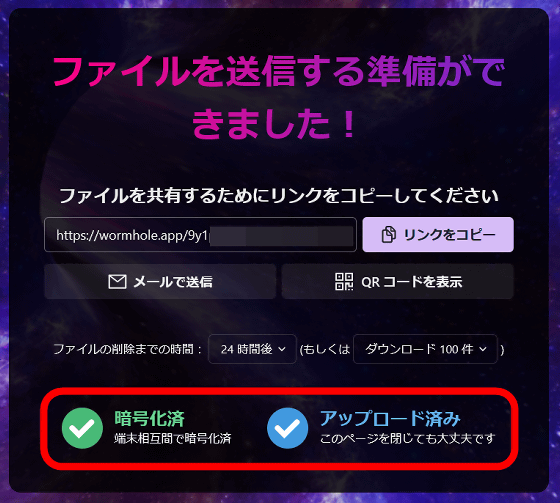 With Wormhole, files larger than 5GB are transferred via P2P communication, and files smaller than 5GB are uploaded to Wormhole's servers. Files smaller than 5GB are set to be deleted in 24 hours by default, but after uploading the file, change the deletion time to '60 minutes', '2 hours', '6 hours', or '12 hours'. can also do.




Also, in the initial state, the file is set to be deleted after 100 downloads, but you can change the number of downloads allowed to '1 time', '5 times', '10 times', '20 times', and '50 times'. Is possible.




If you check Wormhole's roadmap , it says that you are planning to develop iOS applications and Android applications. Also, the source code of Wormhole's encryption part is published at the following link.

GitHub - SocketDev/wormhole-crypto: Streaming encryption for Wormhole.app, based on Encrypted Content-Encoding for HTTP (RFC 8188)
https://github.com/SocketDev/wormhole-crypto