It turns out that SmartNews, a news application, has dismissed about 40% of employees in the United States and China, and plans to recruit voluntary retirees in Japan

by
Focal Foto
SmartNews
, a news curation app development headquartered in Tokyo, has announced that it will dismiss 120 people, or about 40% of its employees, at its overseas bases in the United States and China. In addition, it is planned to recruit voluntary retirees at the Japanese base.
News aggregator SmartNews lays off 40% of US and China staff, with further reductions planned in Japan | TechCrunch
https://techcrunch.com/2023/01/12/news-aggregator-smartnews-lays-off-40-of-non-japan-staff-with-further-reductions-planned-in-japan/
SmartNews is a news curation app developer founded in Japan in 2012, partnering with over 3000 media outlets to deliver news on PCs and mobile devices. It has gained popularity with a system that uses machine learning technology to display news tailored to the interests of readers, and has raised more than $ 400 million (about 51 billion yen) since its establishment. SmartNews has overseas bases not only in Japan but also in the United States and China, and one third of the approximately 900 employees, including contract employees, work at overseas bases.
In 2014, the app was also deployed in the United States, and in 2020, the ``
local news function
'' that displays news by region will be expanded to thousands of cities in the United States. Looking at the graph of `` App Store and Google Play news app downloads in the United States '' created by market research company SensorTower, SmartNews ranks second, ahead of CNN and Fox News.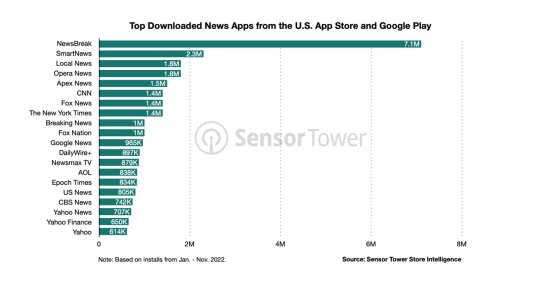 by Sensor Tower

The SmartNews app has about 30 million monthly active users worldwide, and is believed to have reached about 20 million in Japan and about 10 million in the United States. However, according to technology media TechCrunch, information sources said that the number of active users in both markets is declining by 10 to 20%.

And in January 2023, SmartNews announced that it would dismiss 120 people, about 40% of its overseas employees, in the United States and China. Ken Suzuki, CEO of SmartNews, announced the dismissal at a remote meeting attended by all employees and said, ``This is not your fault, and I am sorry to dismiss you,'' but after a question and answer No time was set for a response. Employees scheduled to be laid off will be emailed within 15 minutes of the end of the meeting telling them they will receive a standard severance package and benefits.

This dismissal did not target employees based in Japan, but in the future, we plan to solicit voluntary retirement from employees in Japan as well.

TechCrunch points out that SmartNews was affected by the recession like many technology companies, in addition to the complexity of
App Tracking Transparency (ATT)
introduced by Apple.
In a statement to TechCrunch, SmartNews said, 'Unfortunately, we are not immune to the effects of the current economic climate that is negatively impacting many companies. In order to do so, we decided to do a restructuring of the organization, which affected a lot of great employees. We hope that the retirement plans and career transition management services offered will help you in your search for a new job.'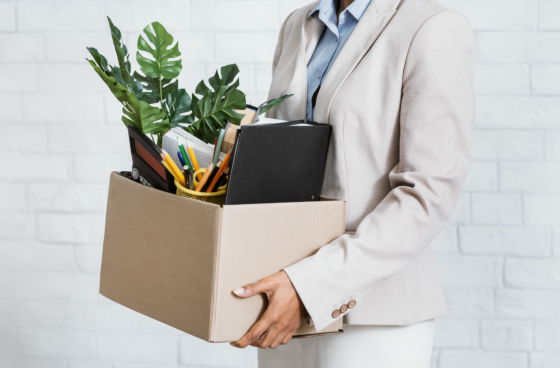 in Note, Posted by log1h_ik