YouTube is testing a new ``streaming TV channel with ads that you can watch for free''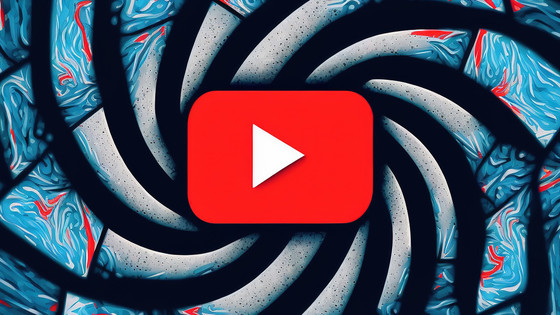 YouTube is reportedly testing a free, ad-supported streaming channel called the FAST Channel. This FAST channel is a compilation of several specialized channels like cable TV and BS, and it is a system that allows you to select and play your favorite channel at any time.

YouTube Tests New Hub of Free Streaming Channels - WSJ

https://www.wsj.com/articles/youtube-tests-new-hub-of-free-streaming-channels-11673631048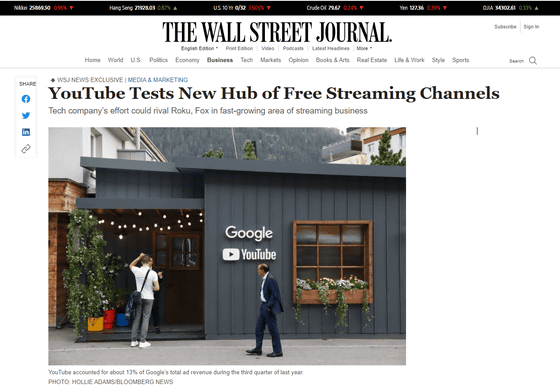 YouTube is trialing a free ad-supported TV channel hub
https://www.xda-developers.com/youtube-testing-free-ad-supported-tv-channels/
YouTube's advertising revenue in the third quarter of 2022 (July-September) was $ 7.1 billion (about 907 billion yen), accounting for 13% of Google's total advertising revenue in the same period. However, YouTube's advertising revenue has decreased for the first time since it started reporting performance. Against this background, YouTube is believed to be preparing to introduce the FAST channel service.
FAST Channel stands for 'Free Ad-Supported Streaming TV' and is a free TV show streaming service with ads. Instead of playing any movie or episode of a show like Netflix or Hulu, it's a service that allows you to watch multiple channels over the Internet at any time, much like you're flipping through channels on cable TV. .
According to market research firm S&P Global Market Intelligence, there are more than 20 ad-supported free TV streaming platforms in the United States, making it a competitive and fast-growing segment of the streaming industry. According to S&P Global Market Intelligence, advertising revenue from TV program streaming services will reach $ 4 billion (about 520 billion yen) in 2022 and will increase to $ 9 billion (about 1.17 trillion yen) in 2026. I expect.
YouTube is launching a new streaming service store called 'Primetime Channels' in the United States at the end of 2022, allowing viewers to apply directly to paid streaming services such as Paramount + and Starz through YouTube.
In addition, YouTube TV, which allows you to watch major cable TV programs by streaming distribution for $ 65 per month (about 8300 yen), is also distributed. This YouTube TV has at least 5 million subscribers and trial accounts at the time of article creation.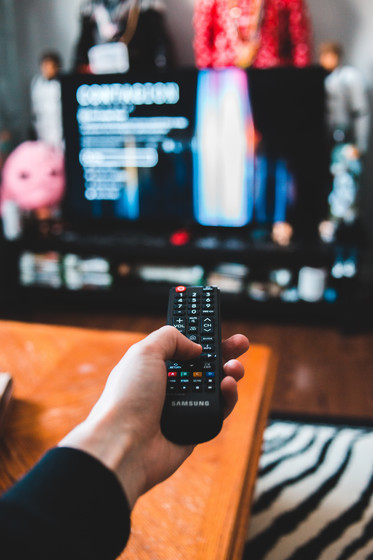 According to the Wall Street Journal, YouTube has already signed a contract with each content creator in the direction that YouTube will receive 45% of the advertising revenue from the FAST channel.

A YouTube spokesperson also confirmed that YouTube is conducting a small experiment to get some viewers to watch the FAST channel. "We are always looking for new ways to give our viewers a central place to more easily discover, watch and share the content that matters most to them," said a spokesperson. I'm here.