It turns out that Tesla's ``movie to commute with fully automatic driving'' was a joke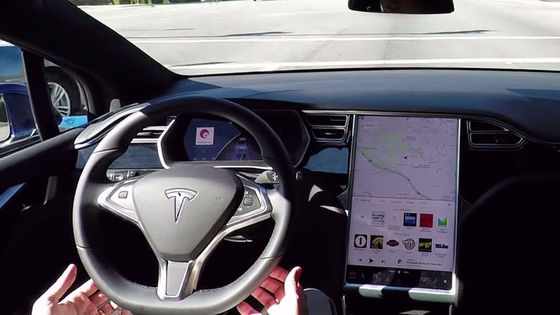 Since 2016, Tesla has been claiming that all vehicles are equipped with hardware that supports fully automated driving, and has released a video that actually commute from home to the company using fully automated driving. However, it turned out that the director of the autonomous driving software testified that this video was actually a fake.

Tesla video promoting self-driving was staged, engineer testifies | Reuters

https://www.reuters.com/technology/tesla-video-promoting-self-driving-was-staged-engineer-testifies-2023-01-17/
Tesla staged 2016 self-driving demo, says senior Autopilot engineer | Ars Technica
https://arstechnica.com/cars/2023/01/tesla-staged-2016-self-driving-demo-says-senior-autopilot-engineer/
The video in question was taken up in the following article, and is about commuting from home to work using Model X's 'fully automated driving' function. Although the driver is on board, there was no steering wheel operation in the video.
Commuting from home to company with Tesla Model X that realized 'fully automatic driving', and even automatic parking - GIGAZINE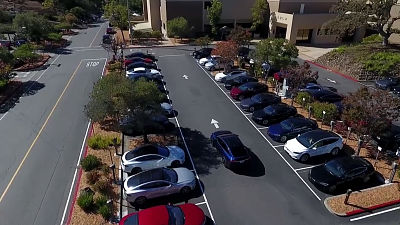 Mr. Ashok Elswami, Director of Autonomous Driving Software, testified that this video was fake. Ellswami took oath during depositions in a lawsuit filed against Tesla in a 2018 accident in which Apple engineer Walter Huang was killed in a self-driving Model X crash into a median. I have given this testimony.

According to Mr. Ellswami's testimony, the video was requested by Elon Musk as a 'demonstration of the function of the system'. The video explains that ``the driver is in the driver's seat for legal reasons, he is not doing anything and the car is in self-driving mode,'' but it is actually in Menlo Park, California. The route from 'Home' to Tesla's headquarters in Palo Alto was pre-programmed. Also, during automatic parking, it seems that there was also an act that crashed into the fence of the parking lot.

In his testimony, Mr. Ellswami said that the video showed 'functions that can be incorporated into the system' and not the functions installed in Tesla X as of 2016.

Regarding the aforementioned fatal accident, Tesla claimed that Mr. Fan's carelessness was the cause, but Mr. Fan complained that ``the car tries to turn on its own to avoid a collision'' before the accident. In 2020, the National Transportation Safety Board slammed Tesla, the California Department of Transportation, and the National Highway Traffic Safety Administration for sharing responsibility for fatal crashes.

According to Reuters, Mr. Elswami, Mr. Musk and Tesla could not be reached for comment.


in Ride, Posted by logc_nt