Microsoft decided to dismiss 10,000 people, the second largest personnel reduction in history with a restructuring cost of 154 billion yen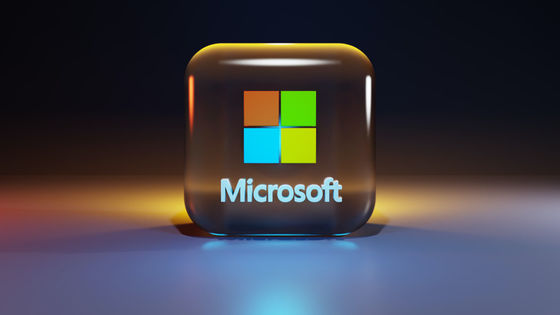 Microsoft CEO Satya Nadella informed employees on January 18, 2023 that the company will reduce its overall workforce by 10,000 by the end of the third quarter of fiscal 2023.

Subject: Focusing on our short- and long-term opportunity - The Official Microsoft Blog

https://blogs.microsoft.com/blog/2023/01/18/subject-focusing-on-our-short-and-long-term-opportunity/
Full memo: Microsoft to cut 10k jobs, about 5% of workforce, and take $1.2B restructuring charge – GeekWire
https://www.geekwire.com/2023/full-memo-microsoft-to-cut-10k-jobs-about-5-of-workforce-and-take-1-2b-restructuring-charge/
Microsoft to lay off 10,000 workers, blames decelerated customer spending | Ars Technica
https://arstechnica.com/information-technology/2023/01/microsoft-announces-10000-job-cuts-reportedly-downsizes-hololens-group/
Regarding Microsoft's restructuring plan, multiple media reported on January 17 that 'Microsoft will soon lay off more than 10,000 people.'
Report that Microsoft plans to dismiss more than 10,000 people in the next few days - GIGAZINE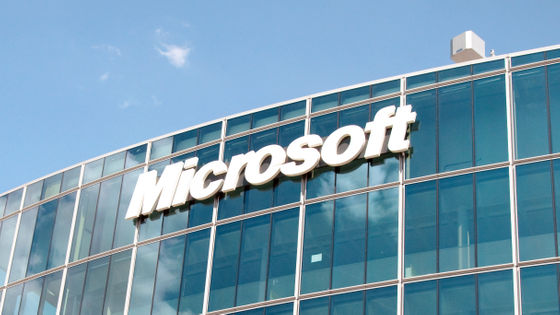 by
Robert Scoble
And Microsoft CEO Nadella said in an internal memo shared with employees, ``Today, we have changed our plan to reduce the total number of employees by 10,000 by the end of the third quarter of fiscal 2023. It represents less than 5% of our workforce, and we have had several circulars today.'
Regarding the reason for the drastic reduction in the number of employees, CEO Nadella said, ``While our customers have accelerated their digital spending during the pandemic, they are now optimizing their digital spending to achieve more with less. And with some parts of the world in recession and some in the forecast, all industries and organizations are paying attention to this,' he said. He explained that this was to respond to a decline in sales and the deterioration of the business environment.
Also, in a
document (PDF file)
submitted to the US Securities and Exchange Commission, Microsoft describes this move as 'a series of actions in response to changes in macroeconomic conditions and customer priorities.'
"We are committed to ensuring that those who have lost their jobs have full support," Nadella said, adding that retirement benefits, hardware portfolio changes, and leases due to increased workspace density will continue. He indicated that he would record an expenditure of $ 1.2 billion (about 154 billion yen) in the second quarter as an integration cost.
Specific support measures for retirees include above-market retirement benefits, six-month extensions to medical insurance and stock-based compensation rights, career transition services, and 60-day notice of dismissal. However, benefits for employees outside the United States will be in accordance with the employment laws of each country.
This personnel reduction, which targets 10,000 people, is the second largest restructuring in Microsoft's history, following the 18,000 dismissals that Nadella carried out in 2014, shortly after he took office. CEO Nadella, who wielded a great deal early in his inauguration, has steadily increased the number of employees since the pandemic began, riding the momentum of companies increasing spending in the technology sector.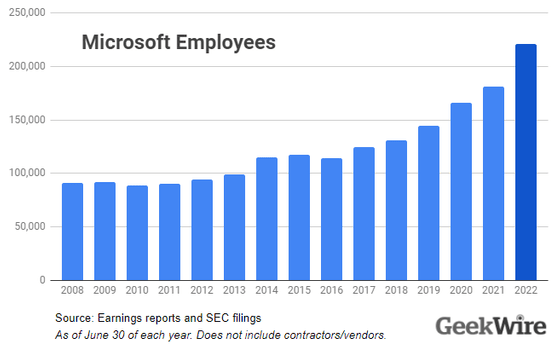 In particular, in fiscal 2022, 40,000 new employees were hired, 22% more than the previous year, bringing the number of Microsoft employees to over 221,000. However, as the pandemic subsided and the technology industry's business conditions worsened, the company decided to cut its workforce by about 5% this time.

At the end of the announcement, CEO Nadella said to employees leaving and remaining at Microsoft, ``I am deeply grateful to everyone who has contributed to Microsoft so far, and to everyone who will continue to contribute as we draw the road ahead. I would like to thank you for your dedication, dedication and hard work every day for Microsoft, our customers and partners.'

in Note, Posted by log1l_ks