AI 'AI Music Generator' that can automatically generate and download royalty-free music with free code designation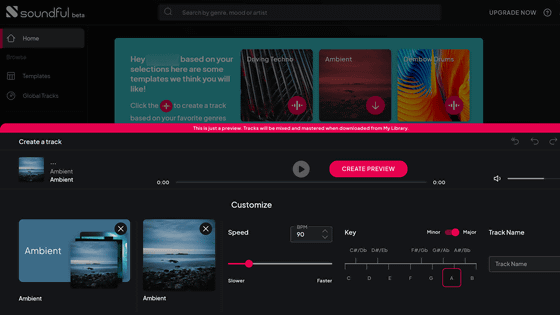 When playing music as BGM in video distribution or events, you need to pay a usage fee unless the music is royalty-free. However, it is difficult to find royalty-free songs that suit your taste. ' AI Music Generator ' is a basic free service that allows you to download royalty-free music by adjusting the chords and tempo to your liking.

AI Music Generator - Royalty Free Music For Creators | Soundful

https://soundful.com/
You need to create an account to use AI Music Generator. Click 'START FOR FREE'.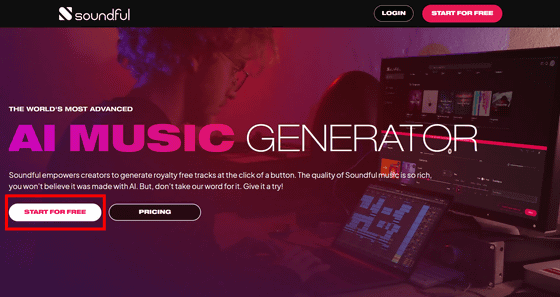 Enter your email address and password and click 'SIGN UP FOR FREE'.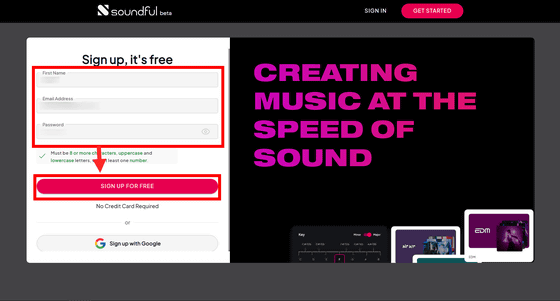 Check the first checkbox to agree to the Terms of Use and Privacy Policy. The second is asking if you want to send a promotional email, so uncheck the box and click the 'CONTINUE' button below.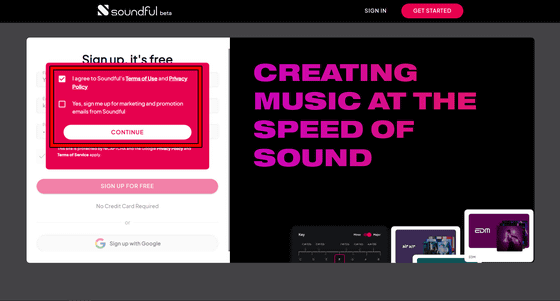 You will be asked about your creative activities. This time, select 'Artist' and click 'CONTINUE'.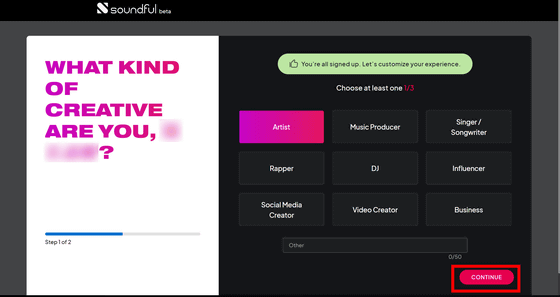 You will be asked for your favorite type of song, so click 'CONTINUE' at the bottom right after selecting.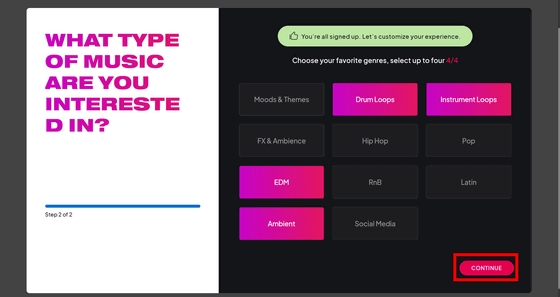 This completes account creation and displays the home screen. To download the song, click the red circle icon displayed at the bottom right of the song thumbnail.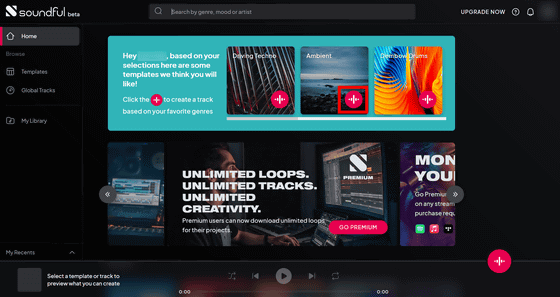 A customization screen will appear at the bottom of the screen. After deciding Speed (tempo of song), Key (code of song), TrackName (title of song), click 'CREATE PREVIEW'.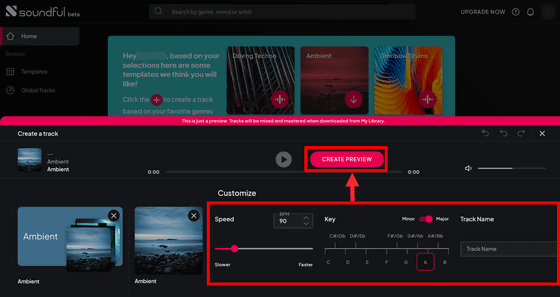 The song will then play automatically. Of course, if you listen to the preview and think 'This is different', you can change the customization. After listening to the song, click 'SAVE' to save the customized settings.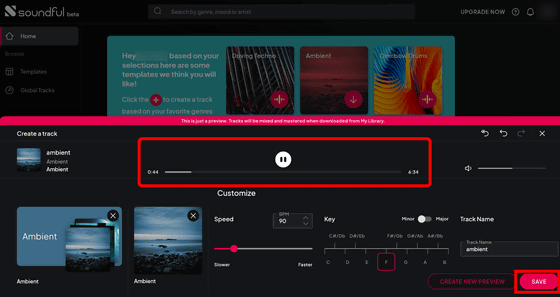 Click 'MyLibrary' in the left column to display a list of songs that have saved customized settings. To download a song, click the download icon to the right of the list. However, if you save your favorite settings on the customization screen, the song will be exported on the server side, so you cannot download the song immediately. Exporting a song takes about 10 to 15 minutes, depending on the length of the song.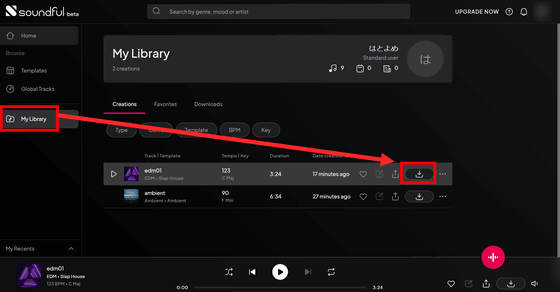 Songs can be downloaded in MP3 or WAV format. Check the format you want to download and click 'DOWNLOAD' OK.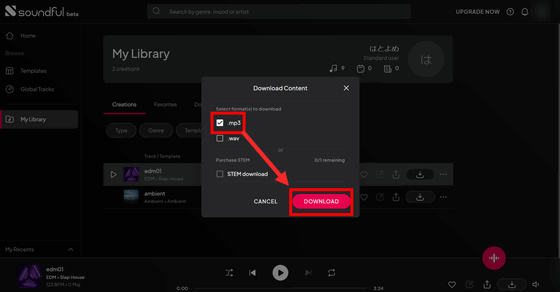 AI Music Generator can be used free of charge, and has ``up to 10 songs per month'', ``up to 1 song per month for stem data download'', ``unlimited personal use'', ``unlimited use for songs'', and ``over 50 templates''. increase. If it is a paid plan of $ 89 per year (about 11,500 yen) or $ 9.99 per month (about 1,300 yen), it will be 'unlimited number of music downloads', 'commercial use OK', and 'up to 5 stem data downloads per month'. .