Succeeded in playing Nintendo GameCube and Wii games on Xbox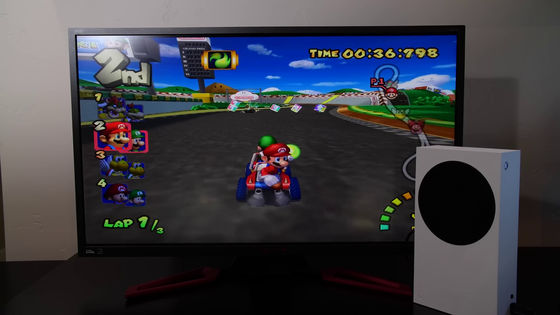 'I want to play this PlayStation game, but I can't throw away this Xbox game.' When purchasing a stationary game console, consider which games can and cannot be played. . However, since Xbox Series X / S and Xbox One can install applications for Windows called Universal Windows Platform (UWP), you can play Nintendo games by installing emulators, overseas media 's Windows Central and The Verge report.

You can now run GameCube and Wii games on an Xbox Series X|S with Dolphin | Windows Central
https://www.windowscentral.com/gaming/xbox/you-can-now-run-gamecube-and-wii-games-on-an-xbox-series-xors-with-dolphin

Today I learned the Xbox can run Nintendo GameCube and Wii games - The Verge
https://www.theverge.com/2023/1/23/23568163/xbox-series-xs-dolphin-nintendo-gamecube-wii-emulator

When Microsoft released the Xbox One, the company said , 'The Xbox One runs Windows.' Furthermore, after that, Microsoft released UWP together with Windows 10 announced in 2015, and announced plans to be able to run the same application with the same code on PCs, tablets, smartphones and Xbox One.

The beta version of this UWP-compatible emulator `` Dolphin Emulator for UWP '' has been released on December 6, 2022. Dolphin Emulator for UWP is an emulator that allows you to play Nintendo GameCube and Wii titles on Xbox, and it is possible to upscale the resolution of the game up to 1440p (2560 × 1440 pixels).

GitHub - SirMangler/dolphin: Dolphin is a GameCube / Wii emulator, allowing you to play games for these two platforms on PC with improvements.
https://github.com/SirMangler/dolphin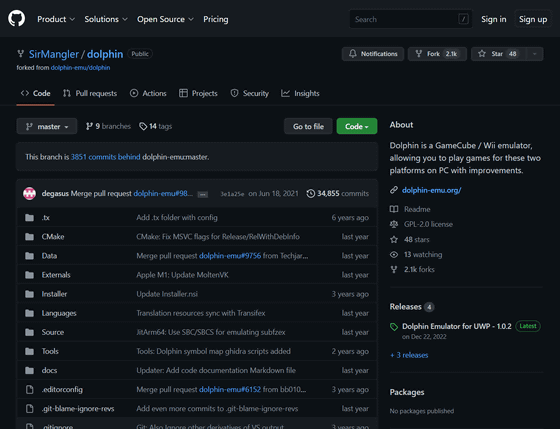 Below is a setup video that summarizes how to actually install Dolphin Emulator for UWP on Xbox Series S. According to Windows Central, Mario Kart Double Dash for online play! ! It is said that it is necessary to use tunneling software separately to play titles such as.

Dolphin has been ported to the Xbox..and its AWESOME | MVG-YouTube


Emulation isn't all that new to the Xbox Series X/S, but 'Dolphin Emulator for UWP has several advantages over other emulators, one being that it's much easier to set up and use than another emulator.' It's a dot,' wrote Windows Central.

Of course, you can't install the Dolphin Emulator for UWP from the Microsoft Store, Microsoft's official app store, but ``You can easily install it by enabling developer mode on Xbox,'' Windows Central said. Dolphin Emulator for UWP can be run on Xbox One, but it seems that the performance during play will be significantly reduced compared to Xbox Series X / S.

Note that you need the game's ISO file or ROM to play the game using the emulator.