Out-of-production Boeing 747 draws '747' in the sky on final delivery flight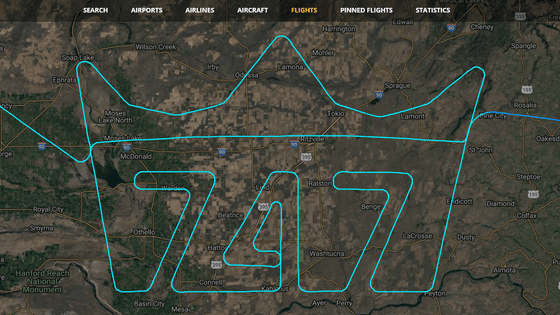 The jet airliner 'Boeing 747', nicknamed 'Jumbo Jet' due to its large body, finished production in 2022, and the last manufactured aircraft was shipped from the factory on February 1, 2023. For the last delivery flight in the series, the aircraft painted the number '747' and a crown in the sky.


Check out the last #747 putting its monogram in the sky. Congratulations

@Boeing and @AtlasAirWW ! #queenoftheskies #boeing #aviation

Watch here: https://t.co/rZN0XucCZs pic.twitter.com/XY1FAJ0No1 — FlightAware (@flightaware) February 1, 2023


The final Boeing 747, assembled at a plant in Everett, Washington, departed adjacent Snohomish County Airport at 00:49 Japan time on February 1, 2023. Shortly after, I followed a trajectory that shaped the number '747' and the crown. You can check the situation with the flight tracker .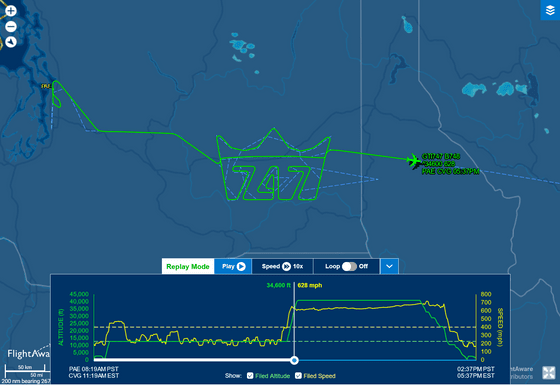 The aircraft landed safely at Cincinnati Northern Kentucky International Airport in Cincinnati, Ohio at 07:51 and was handed over to Atlas Air Worldwide, which owns Atlas Airways. Production began in 1967, and it was the last delivery flight of the aircraft that has been popular with people for over half a century.

#AtlasAir 's newest @Boeing 747 has touched down @CVGAirport ! #QueenOfTheSkies pic.twitter.com/0DS3FpiSwL

—Atlas Air Worldwide (@AtlasAirWW) February 1, 2023