Microsoft to install GPT-4, which is faster than ChatGPT, on search engine Bing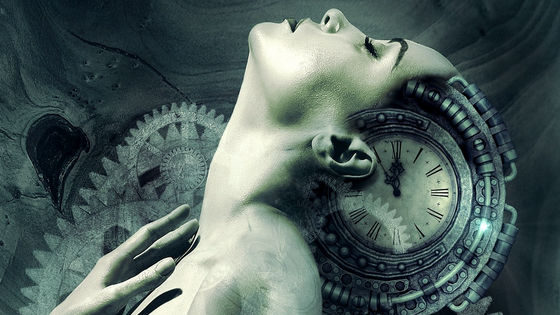 It is reported that Microsoft, which has a
long-term partnership with OpenAI, plans
to incorporate GPT-4 into the search engine Bing to compete with Google.
ChatGPT is about to get even better and Microsoft's Bing could win big |
https://www.semafor.com/article/02/01/2023/chatgpt-is-about-to-get-even-better-and-microsofts-bing-could-win-big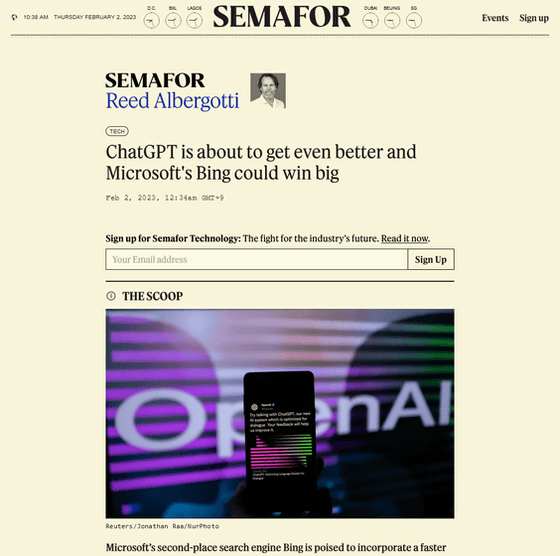 Report: Microsoft plans to update Bing with a faster version of ChatGPT in the coming weeks | TechCrunch

https://techcrunch.com/2023/02/01/report-microsoft-plans-to-update-bing-with-a-faster-version-of-chatgpt-in-the-coming-weeks/
The chat AI ``ChatGPT'' developed by OpenAI uses the high-performance language model GPT-3, and it was reported in early January 2023 that Microsoft
plans to integrate ChatGPT into Bing and provide new functions
. rice field.
After that, on January 23, Microsoft made its third large-scale investment in OpenAI and entered into a long-term partnership with OpenAI.
Microsoft announces that it has invested hundreds of billions of yen in OpenAI and signed a long-term partnership - GIGAZINE


According to news site Semafor reports, Microsoft plans to incorporate GPT-4, a faster language model than GPT-3, into Bing in the next few weeks. As a result, it is expected that Bing will be able to search in the form of natural sentences, and search results that have been displayed in a mechanical list so far will be presented in sentences with a human touch.

ChatGPT with GPT-3 sometimes had to wait for a minute to display the answer, but with the faster GPT-4, the waiting time is expected to decrease.

In addition, Google, a competitor of Bing, has a sense of crisis in the appearance of ChatGPT and is testing a new chatbot 'Apprentice Bard'.


Google is testing a new chatbot 'Apprentice Bard' like ChatGPT - GIGAZINE