It turned out that SpaceX restricted the use of `` Starlink '' by the Ukrainian army, `` there was no intention to weaponize '' executives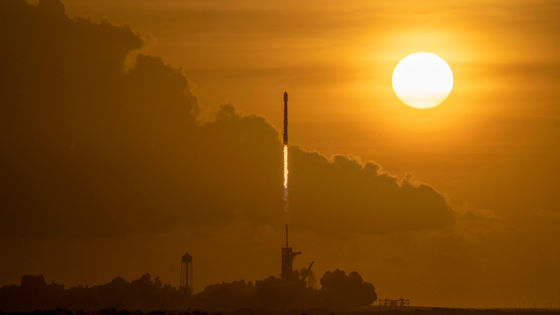 by Official SpaceX Photos

On February 8, 2023, SpaceX, an aerospace manufacturer known for being founded by Mr. Elon Musk, took measures to prevent the drone from being operated with the company's satellite Internet service `` Starlink '' provided to the Ukrainian military. made it clear that For that reason, SpaceX explains, 'The provision of Starlink was intended to be used for humanitarian purposes and was not intended to be used for attacks.'

SpaceX curbed Ukraine's use of Starlink internet for drones -company president | Reuters
https://www.reuters.com/business/aerospace-defense/spacex-curbed-ukraines-use-starlink-internet-drones-company-president-2023-02-09/

SpaceX restricted Ukraine's use of Starlink internet with drones | Space
https://www.space.com/spacex-restricted-ukraine-use-starlink-internet-drones

Elon Musk's SpaceX says it didn't intend Starlink to be used for war - The Washington Post
https://www.washingtonpost.com/world/2023/02/09/starlink-restricts-internet-drones-ukraine/

On February 26, 2022, shortly after Russia's invasion of Ukraine began, SpaceX founder and CEO Elon Musk announced that he would provide Starlink terminals to Ukraine. As a result, Starlink's satellite broadband, which was built quickly, is used as communication infrastructure for Ukraine's SNS information transmission and drone reconnaissance and attacks, and is said to have changed the battle between Russia and Ukraine. increase.

How Elon Musk changed the war between Russia and Ukraine -GIGAZINE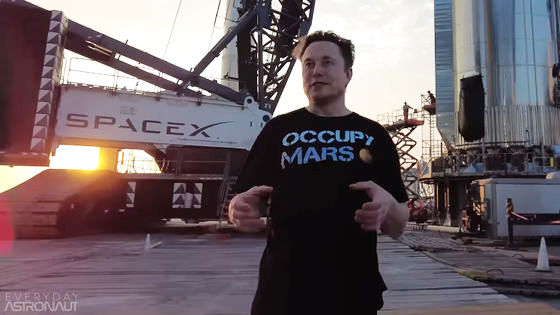 by Everyday Astronaut

But SpaceX President and COO Gwynne Shotwell, who attended the 25th Annual Federal Aviation Administration Commercial Space Transportation Conference in Washington DC on February 8, 2023, said: It is a real pleasure to support the fight for freedom, but the Starlink satellite Internet service was never intended to be weaponized, "said the Ukrainian military's use of Starlink. rice field.

'Ukraine has used Starlink in a way that we did not intend or have any agreement with,' Shotwell said, referring to reports that the Ukrainian military was using Starlink to control drones. There are things we can do to limit that ability, and we have done so,' suggesting that Starlink made it impossible to control the drone. However, he declined to say what specific measures were taken.

Mr. Mask once said in a tweet in October 2022, ``There are 25,000 Starlink terminals in Ukraine.'' On the other hand, he tweeted that ``free offerings cannot be continued indefinitely'' and withdrew it after sending a letter to the US Department of Defense requesting a cost burden.

There are ~25k terminals in Ukraine, but each terminal can be used to provide an Internet uplink to a cell phone tower, so potentially several thousand people can be served by a single terminal

— Elon Musk (@elonmusk) October 9, 2022


Shotwell said SpaceX's deal with the Ukrainian government to use Starlink is for humanitarian purposes, such as providing broadband internet to hospitals and civilians affected by the Russian invasion. It was said that it was.

"We know Starlink is being used for Ukrainian military communications, and that's fine, but we never intended them to use it for offensive purposes," Shotwell said. I did not, "he said, expressing the view that using Starlink to control the drone is beyond the scope of the contract.