An accident occurred in which a Tesla car collided with a fire engine on a highway and the driver died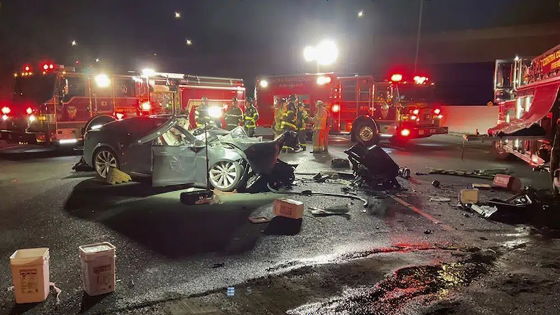 On an interstate highway in California, USA, an accident occurred in which Tesla's
Model S
plunged into a fire truck that was stopped to respond to an accident. As a result, the driver of the Tesla car died, the passenger was seriously injured, and the four firefighters who were on the fire truck suffered minor injuries.
Tesla driver killed after plowing into firetruck on freeway | AP News
https://apnews.com/article/technology-business-injuries-fires-59d22dced75ec1ce6929c9dfb094524c
At 4 a.m. local time on February 18, 2023, a Tesla Model S crashed into a parked fire engine on Interstate 680 in
Walnut Creek
, Contra Costa County, California. . The fire engine was stopped diagonally against the lane running north with the lights on to protect the people who responded to the accident that occurred before.
Due to this accident, the driver of the Model S was confirmed dead at the scene, the passenger was seriously injured, and the four firefighters on the fire engine suffered minor injuries. In addition, it seems that it was necessary to cut open the model S because the door did not open when rescuing a seriously injured passenger.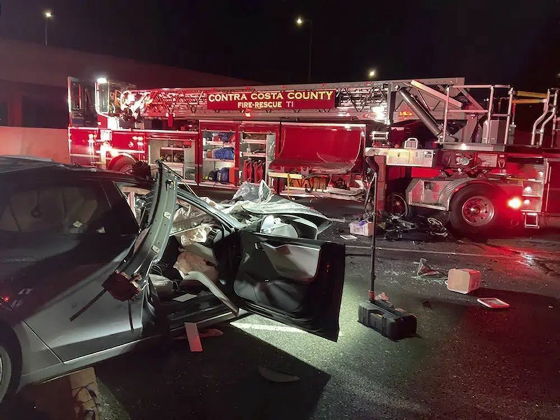 Looking at the following pictures of the accident scene taken from another angle, you can see that the left side of the model S, especially the driver's seat, is severely damaged. The highway cleaning took several hours, and the fire engine was reportedly towed by a tow truck.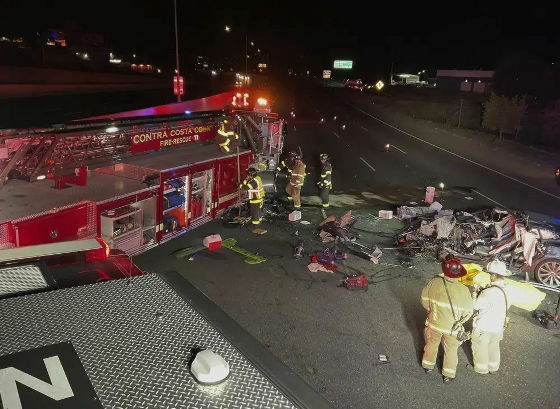 Adam Lane of California Highway Patrol said whether the Model S driver was drunk or careless, or whether the Model S's driver assistance features and Full Self-Driving (FSD) were turned on. It is not yet clear what happened, he said.

In February 2023, Tesla declared a recall as a risk was found in the beta version of FSD, and Model S is also included in the recall.

About 360,000 Tesla cars will be recalled due to the danger found in the fully automated beta version - GIGAZINE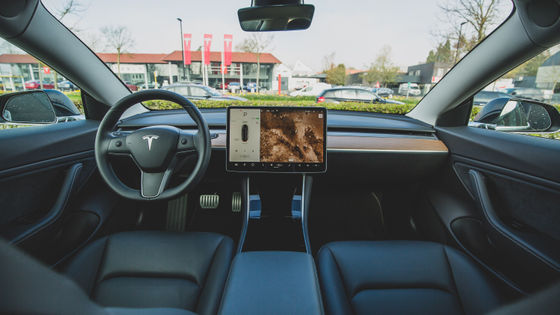 According to the U.S. Department of Transportation's National Highway Traffic Safety Administration (NHTSA) , there have been at least 14 incidents in which a Tesla vehicle with Autopilot turned on collided with a parked emergency vehicle, with Autopilot detecting the emergency vehicle. I am investigating how.


in Ride, Posted by log1h_ik