Snapchat releases its own chatbot 'My AI' based on OpenAI's GPT-3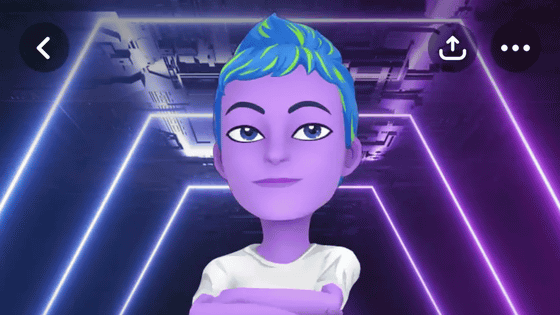 Snap, which operates the photo-sharing app '
Snapchat
' for smartphones, launched a chatbot '
My AI
' using technologies related to
the GPT-3
series, a large-scale language model of OpenAI, and joined the paid subscription service 'Snapchat+'. Announced that it will be implemented experimentally.
Say Hi to My AI
https://newsroom.snap.com/en-US/say-hi-to-my-ai
Snapchat releases 'My AI' chatbot powered by ChatGPT - The Verge
https://www.theverge.com/2023/2/27/23614959/snapchat-my-ai-chatbot-chatgpt-openai-plus-subscription
The Snap said, 'My AI can suggest a birthday gift for your best friend, plan a hiking trip for a long weekend, suggest dinner recipes, or cheesy for a cheddar-loving friend. You can also compose a haiku, create your own AI by naming My AI, customizing the chat wallpaper, etc.'
My AI will appear above your friends' conversations in the app's chat tab, and will initially be available only to Snapchat+ subscribers, which will cost $3.99 a month. ``The ultimate goal is to make My AI available to all Snapchat users,'' Spiegel said.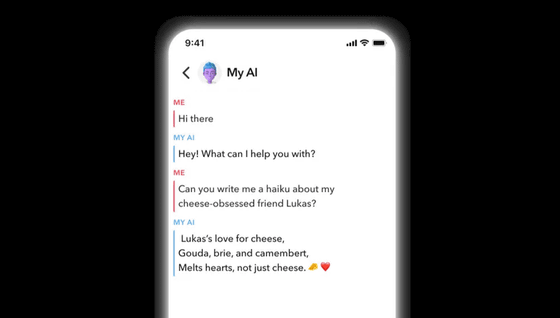 However, Spiegel said, ``Like all AI-powered chatbots, My AI is prone to hallucinations and can be tricked into saying anything. Please understand,' he said, acknowledging the possibility of saying wrong things because it is AI.

It is said that My AI adopts `` OpenAI's latest GPT technology '', so to speak, it can be said to be `` Snapchat version of ChatGPT '', but the big difference from ChatGPT is that there is a limit to the content that can be answered by Snapchat. matter. Snapchat's My AI is 'designed to avoid biased, inaccurate, harmful, or misleading information.' When The Verge actually tried to make My AI write an academic essay, it seems that My AI refused.

The Verge points out that Snap is one of OpenAI's 'Foundry' customers. Foundry is a computing resource and developer platform that can run new machine learning models such as GPT-3.5, and has been available since February 2023 for ``state-of-the-art customers running large-scale workloads''. It is believed that Snap can access ``OpenAI's latest GPT technology'' and is able to operate chatbots based on GPT technology on smartphones because it uses OpenAI's Foundry.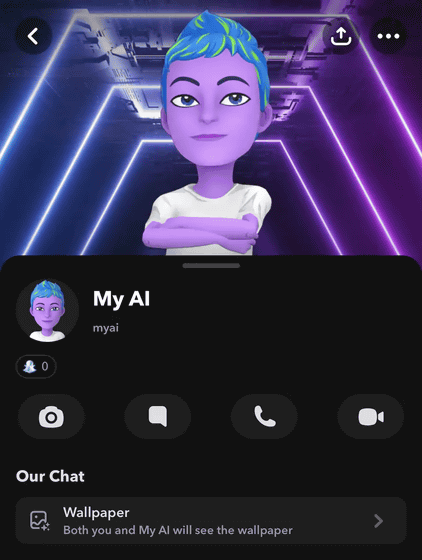 The Verge said, ``My AI is just the beginning, but it is a major investment area for Snap, and Snap believes the future will come when we can talk to AI like we talk to humans.'' ," commented.